Machines-as-a-Service
---
Extend your revenue model to the entire machine life cycle.
Machines-as-a-Service •
TeamViewer IoT
Many production lines are dependent on their machines' product life cycle. They tie up sizeable sums of capital and require maintenance that leads to high investments in fixed assets. It could work differently if better solutions are found.
Industry 4.0 opens new potential benefits that pay off for both parties – you and your customer. Create a real 'win-win' situation from which all will benefit by offering your equipment as a Machine-as-a-Service (MaaS) with pre-installed TeamViewer IoT. You provide your customers with machines for use and enable them to react flexibly to fluctuations in demand and significantly reduce their capital requirements.
You, as a machine builder, can increase the efficiency of your machines throughout the entire product life cycle, offer additional features through remote access options, and reduce downtime and maintenance costs. How? With TeamViewer's IoT solution for Industry 4.0.
Benefits for you as a manufacturer:
Income during the entire machine life cycle
Different revenue models and upselling through services
Closer customer contact and possibilities for follow-up orders
Benefits for your customers:
Reduction of investment and operating expenses
Predictive maintenance handled by the machine manufacturer
Easier just-in-time production
Take a look at the success story of our customer Kelch GmbH and see how you can benefit from integrating TeamViewer IoT into your products.
Ensuring quality in pre-setters for high-precision tools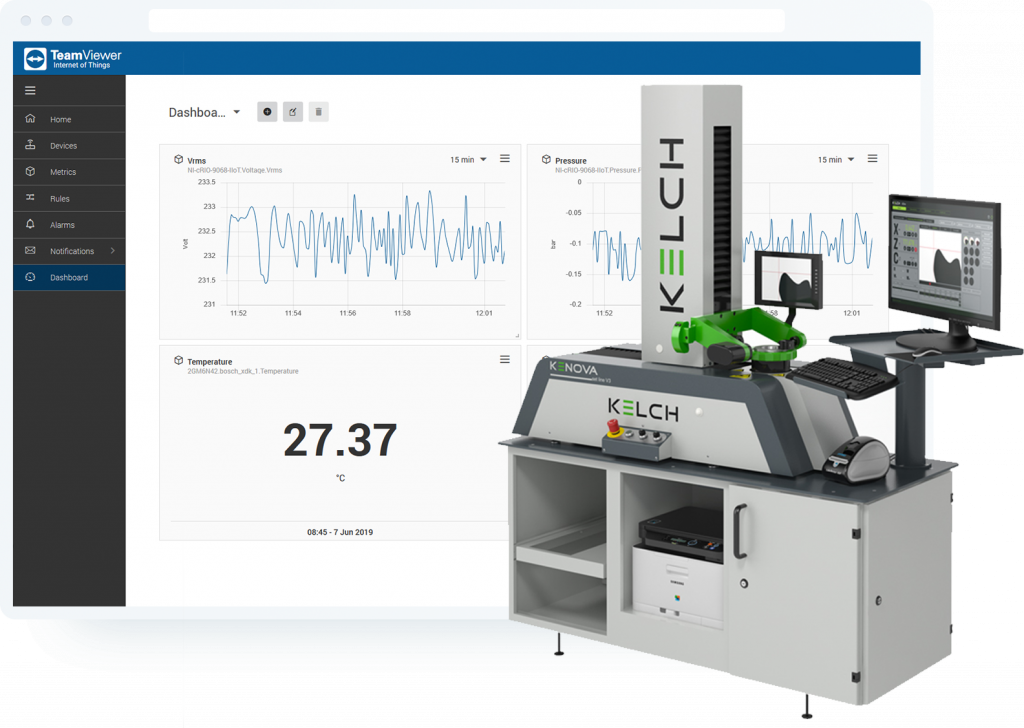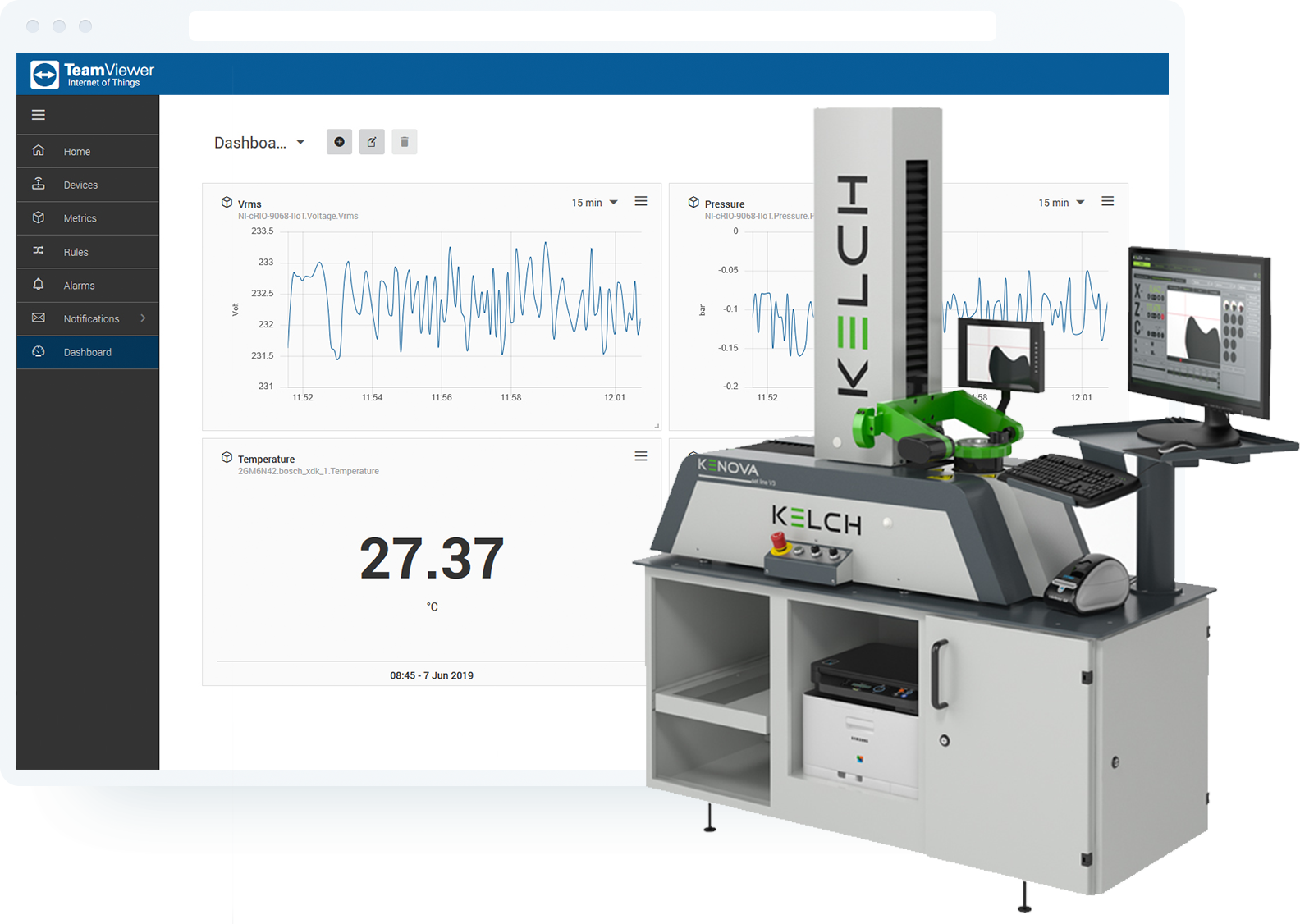 The more accurately a setting device measures, the more accurately a customer's systems work. To monitor and optimize the performance of its presetting devices, KELCH needed the ability to access setting tool data from anywhere and at any time.
Integrating TeamViewer IoT into the devices enables KELCH and the end customer to monitor setting values and setpoint deviations from any Internet-capable device. Error-prone processes can be recognized and corrected immediately. In this way, KELCH customers can ensure product quality while proactively preventing impending system failures and costly production downtimes.
Using predictive maintenance also leads to reduced downtimes. Potential failures are detected early on, and necessary maintenance can be carried out outside production times.
Challenges
High-precision tool downtime or faulty tool settings are extremely costly for KELCH's customers
Because KELCH pre-setters weren't communication-capable, customers couldn't detect possible issues in their production up front
Solution
KELCH integrates TeamViewer IoT into their pre-setters making them communication-capable through any internet-enabled terminal
End customers can remotely monitor the setting data of their high-precision tools in real-time
KELCH supports its customers in avoiding machine failures and scrap production, ultimately saving them both time and money
Learn more: Machines-as-a-Service
Learn more: Machines-as-a-Service
TeamViewer IoT
Secure remote access, control, and monitoring for all your devices and machines,
even from within many IoT Platform, solutions and on IoT hardware.