IoT Customer Success Story
Commercial vehicles and agricultural machinery manufacturer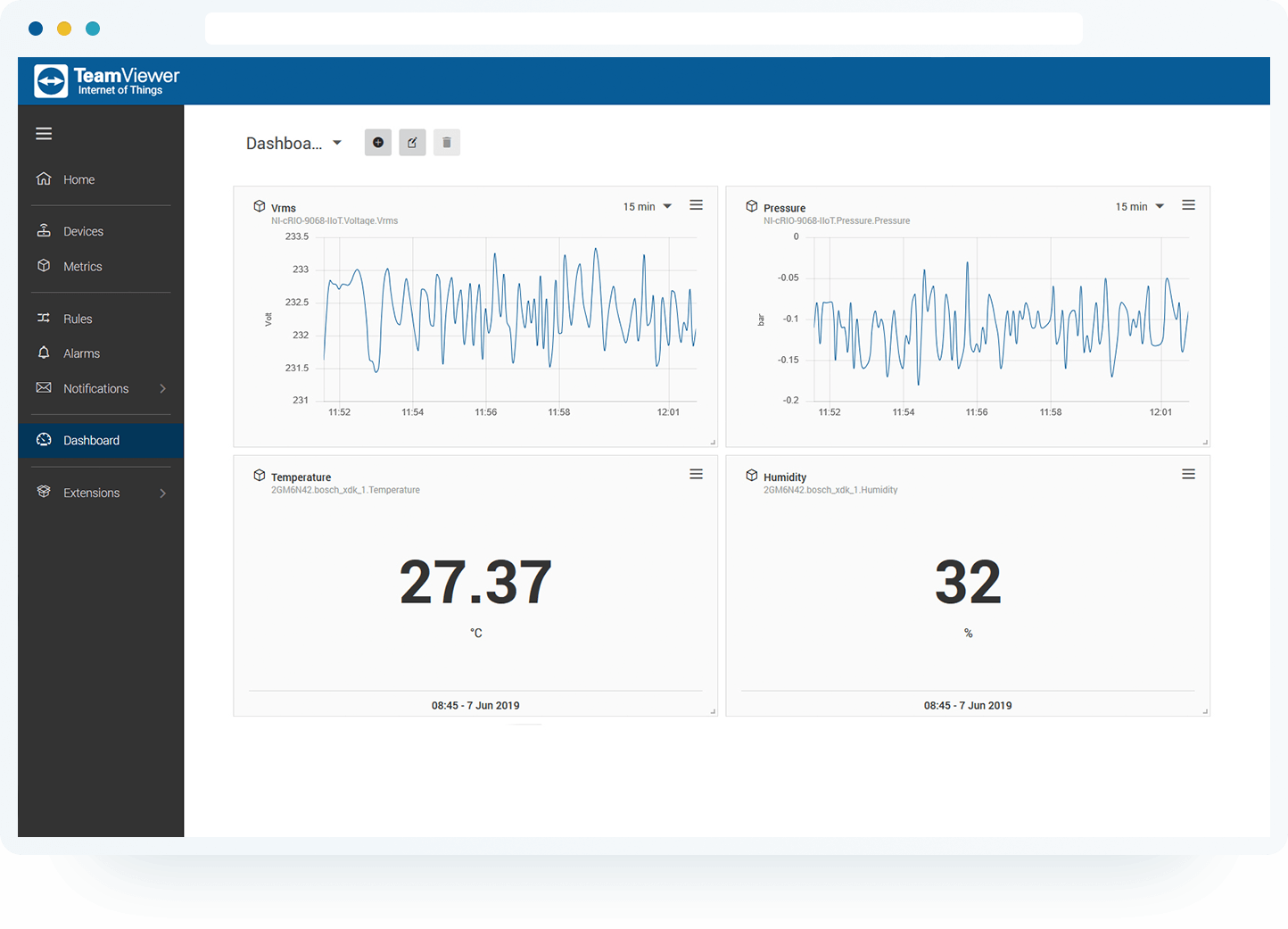 Driving the uptake of time-saving features in new tractors
A manufacturer of agriculture machines decided to bring its latest tractor generation to the next level in terms of remote support. The tractors were equipped with numerous IT-supported features to make working with machines more efficient. To encourage the drivers to use these features, distributors and manufacturer needed the ability to provide them with real-time support regardless of their location. The manufacturer decided to embed TeamViewer in its IoT platform to offer innovative support services. Technicians now have instant access to tractor monitors, no matter where they're located. They can view the display, monitor processes, remedy problems, and explain new features to drivers without asking them to interrupt their work. This enables the manufacturer to help on-board users with new features easily and increases machine efficiency. The results? Improved customer satisfaction, increased sales opportunities, and reduced machine downtime.
The manufacturer wanted an easy way to onboard users with new, optimized features. However, the tractor drivers need support to understand and make use of them
Providing drivers with the needed support wasn't feasible because of their remote locations
Providing face-to-face support for drivers would require costly interruptions of their work
By embedding TeamViewer IoT in its IoT platform, the manufacturer enabled support technicians to access tractor monitors in real time, regardless of their locations
The manufacturer uses remote support to help onboard drivers with new features to use them optimally and get malfunctioning vehicles operational again
Through its real-time support offer, the manufacturer increases machine efficiency and reduces downtime to improve overall customer satisfaction
Commercial vehicles and agricultural machinery manufacturer
This TeamViewer IoT partner is a listed manufacturer of capital goods on the stock exchange. The company unites twelve globally known commercial vehicle brands under one roof. Its vehicles and work machines are mainly used in agriculture and civil engineering.
The company
Commercial vehicle manufacturer
Worldwide presence and numerous production plants
Large number of research and development centers
Several tens of thousands of employees