IoT Customer Success Story
Manufacturer of innovative industrial robots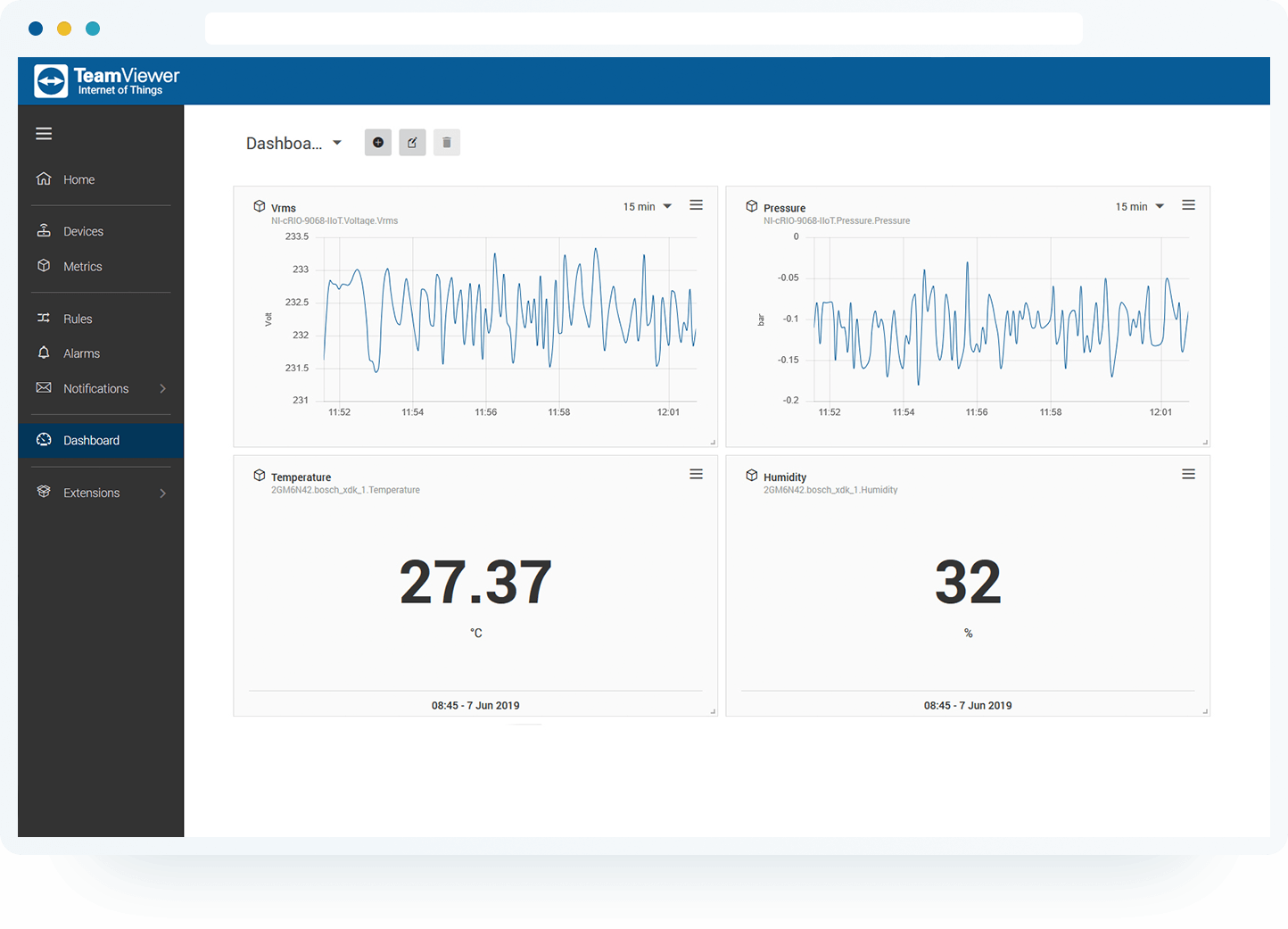 Remote access to the robot control system supports worldwide after sales service
With its innovative industrial robot, a British start-up company has been attracting attention among potential users. Designed to take over repetitive tasks in factories or laboratories, for example, their low-cost robot is extremely ease to program and use. To provide outstanding after-sales service, the start-up was looking to enhance their robots with IoT capabilities. They decided to team up with TeamViewer to allow API-based access to their robots. Their robots now deliver functionality-relevant data to a monitoring system, which triggers an alarm if predefined thresholds are reached. This enables the manufacturer to quickly identify robot errors, for instance, on joints and servo motors, or excessively high temperatures. Support experts can react in real time and support on-site operators or remotely access and control the robots if no operators are available there.
The start-up wanted to enhance their robots with an IoT solution that would enable remote monitoring and control capabilities
Being a start-up, they needed an easy-to-implement solution with fast return on investment
By leveraging TeamViewer IoT, the British start-up can now provide its customers with support at any time, from anywhere
At the same time, the developers there learn how their products are used and where any fundamental problems may arise. They can use these insights for further development
TeamViewer IoT opens up the option for the manufacturer to monetize their after sales services, so they can continue to offer hardware at very reasonable prices
Manufacturer of innovative industrial robots
This British start-up company is focused on developing innovative and affordable industrial robots. Their robots are designed to take over constantly recurring activities, for example in factories or laboratories.
The company
Established in 2015
Award-winning manufacturer of innovative industrial robots
Currently being launched in the US, Europe and Asia