IoT Customer Success Story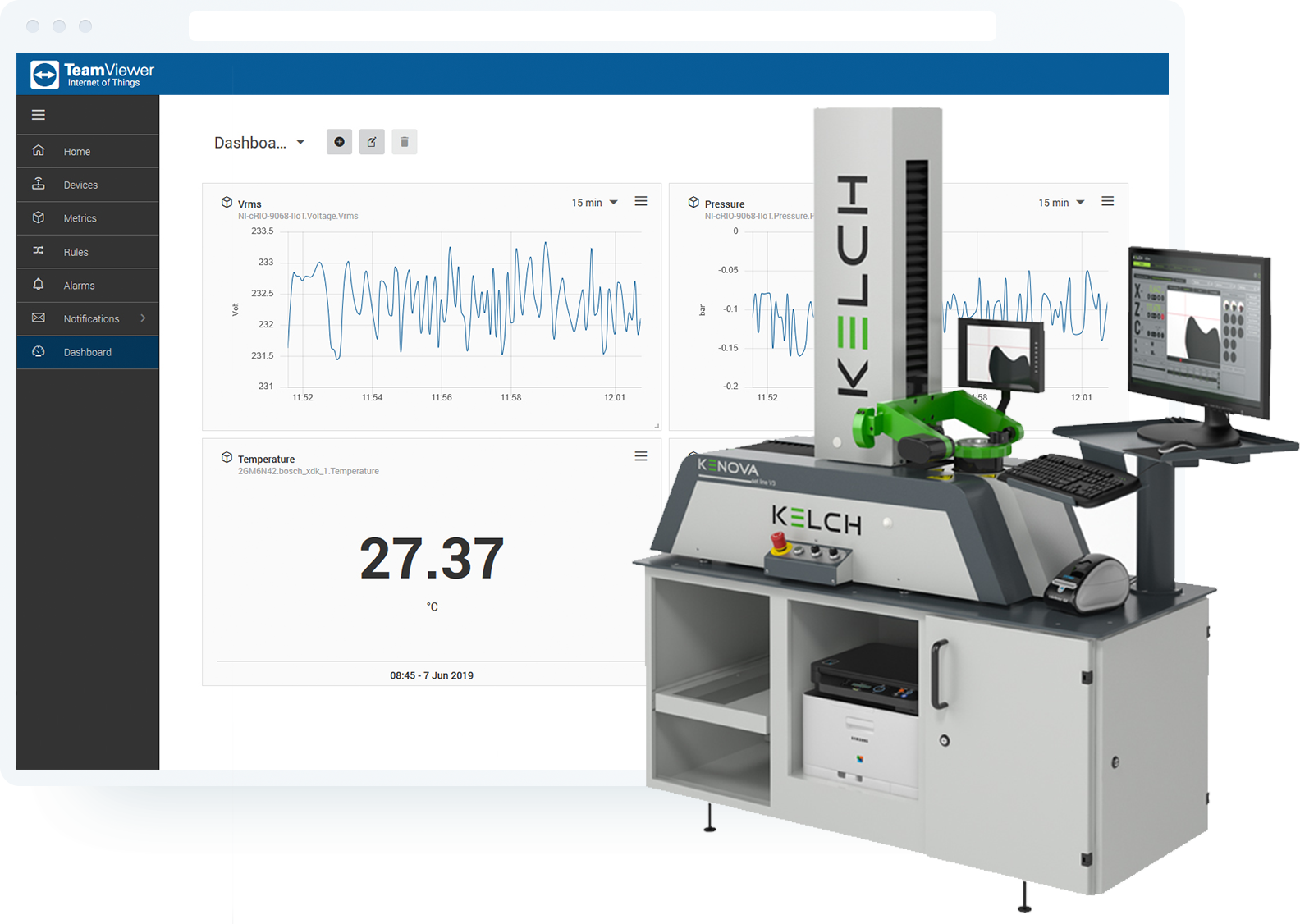 Ensuring quality in pre-setters for high-precision tools
KELCH GmbH offers pre-setters for high-precision tools. The more precisely a pre-setter measures, the more precisely a customer's machines will operate. To monitor and optimize the performance of their pre-setters, KELCH needed the ability to access setting tool data from anywhere and at any point in time. By integrating TeamViewer IoT into the pre-setters, both KELCH and their end customer can now monitor setting values and setpoint deviations — from any internet-enabled terminal device. Failure-prone processes can be identified and corrected immediately. As a result, KELCH customers can ensure product quality while proactively preventing imminent system failures and costly production downtimes.
High-precision tool downtime or faulty tool settings are extremely costly for KELCH's customers
Because KELCH pre-setters weren't communication-capable, customers couldn't detect possible issues in their production up front
KELCH integrates TeamViewer IoT into their pre-setters making them communication-capable through any internet-enabled terminal
End customers can remotely monitor the setting data of their high-precision tools in real-time
KELCH supports its customers in avoiding machine failures and scrap production, ultimately saving them both time and money
About KELCH GmbH
Specialist in high-precision tool pre-setters
KELCH GmbH offers peripherals and services for manufacturers and users of machining tools. The company develops, manufactures and distributes high-precision tool pre-setters and measurement technology products and provides tool logistics services to its customers. With its more than 100 employees, KELCH achieves some 13 million euros of revenue per year. The company is part of the China General Technology (Group) Holding Co., Ltd. (Genertec) and serves as the technology centre for the international group of companies in Europe.

Manufacturer of high-precision peripherals for machining equipment
Focal points: Tool pre-setters / measurement technology
Service provider, e.g. for tool logistics
More than 100 employees
Annual turnover: approx. 13 million €
A company of the China General Technology (Group) Holding Co., Ltd. (Genertec)
Technology centre for the group of companies in Europe