IoT Customer Success Story
World leader for high-precision laser systems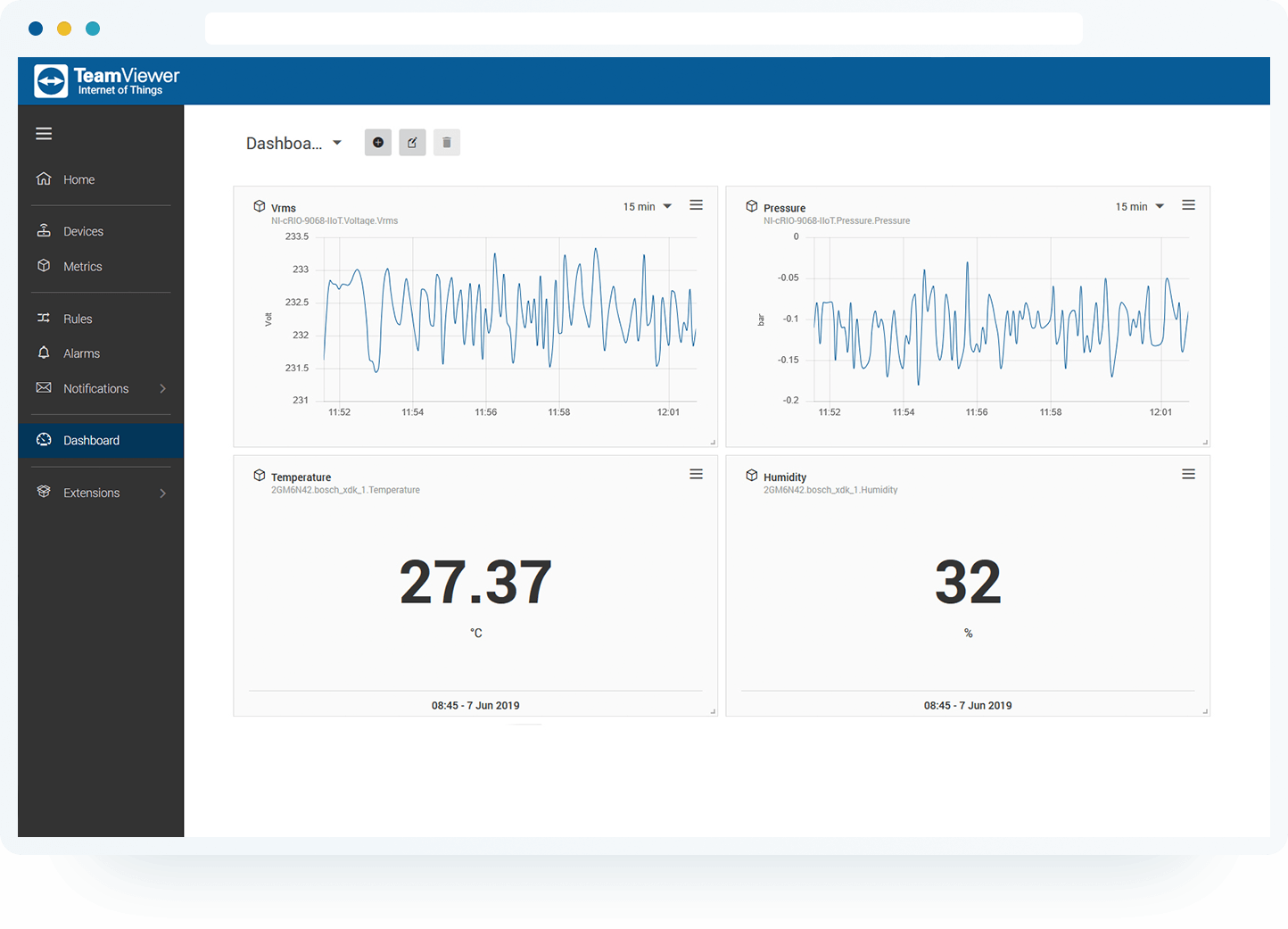 Remote access to machine displays for operating assistance and quick support
A manufacturer of high-precision laser cleansers saw their end clients facing challenges when using their cleanser devices. Some customers needed instructions in the safe operation and correct parameter configuration of the cleansers. The aim of the manufacturer was to provide quick and efficient remote support for these customers, both when adjusting parameters and in case they ran into issues. They also wanted to be able to access machine data and control processes, if required. As a result, the manufacturer decided to embed TeamViewer IoT into the control system of its machines. Support technicians can now remotely access and control the laser machines' displays. They can see what's on the screen, view logs and configure or adapt parameters or guide the operator if needed. Ultimately, the manufacturer can now offer its customers a level of service that was previously not possible.
Operators of laser cleansers sometimes need help building up the needed expertise to safely operate the devices
Customers also face the challenge of configuring the correct parameters for the specific application
Previously, the manufacturer couldn't offer the support service requested by customers without deploying on-site technicians
With TeamViewer IoT integrated on its laser cleansers, the manufacturer can provide its customers with real-time remote support
Applying its own expertise, the manufacturer can assist users in finding the right application configuration, answer their operating questions, and provide quick support in the event of a problem
By accessing machine data, the manufacturer gains important insights into the use of its products, useful for the further development of its hardware and software
World leader for high-precision laser systems
The company develops and produces high-precision laser systems for industrial surface treatment. The systems of the global market leader can be found all over the world. They are mainly used for cleaning molds and tools, for paint stripping and decorating, as well as for cleaning and modifying metallic surfaces.
The company
Specialist for high-precision laser systems for industrial surface treatment
World leader with 20 global service and/or sales partners
More than 1,500 systems installed in over 30 countries
Several dozen of sales and production subsidiaries
Around 140 employees (as of mid-2019)