IoT Customer Success Story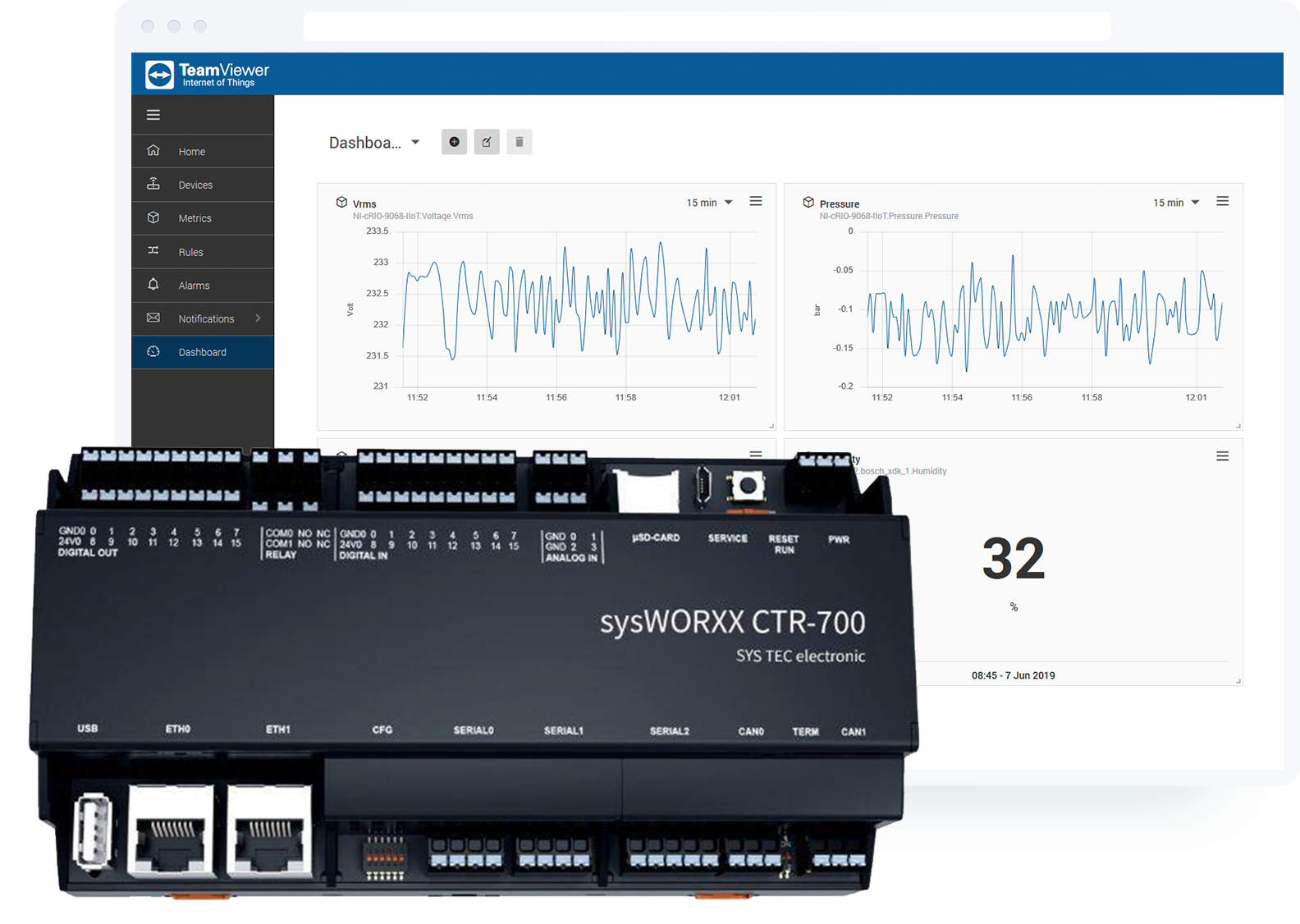 Enabling Predictive Maintenance for SMEs
With the edge controller "sysWORXX CTR-700" from SYS TEC electronics, a manufacturing company can retrofit an older machine to record and process data. The insight delivered enables operators to identify malfunctions before they even occur and optimize maintenance intervals accordingly. However, the controller was originally designed to offer local data access only. To provide their end clients with remote machine monitoring, maintenance, and control capabilities, SYS TEC electronics now preinstalls TeamViewer IoT in their edge controllers.
The SYS TEC electronics edge controller only allowed local access to machine and system data
To monitor their machines, operators had to be present on-site
Machine malfunctions and downtimes were hard to avoid because predictive maintenance couldn't be supported by the edge controller
Through a TeamViewer IoT integration, SYS TEC electronics now ensures that their customers can retrieve real-time machine performance and status data from anywhere
The TeamViewer IoT dashboard enables machine operators to detect wear symptoms early on and plan the needed maintenance to proactively minimize and prevent costly downtimes
The integrated IoT capabilities make SYS TEC an attractive partner to machine manufacturers looking to offer predictive maintenance services to their end customers
About SYS TEC electronic
As a premium provider of electronic services, SYS TEC electronic develops and manufactures customized electronic solutions for embedded systems and distributed automation. For its customized concepts, the company relies on proven partial solutions with defined and open interfaces to achieve a high level or reliability and flexibility at the same time.

Premium provider of electronic services
Specialist for customized services and solutions
Established in 1990
120+ employees