TeamViewer IoT Webinars
Learn more, on-demand, and take the next step on your IoT journey.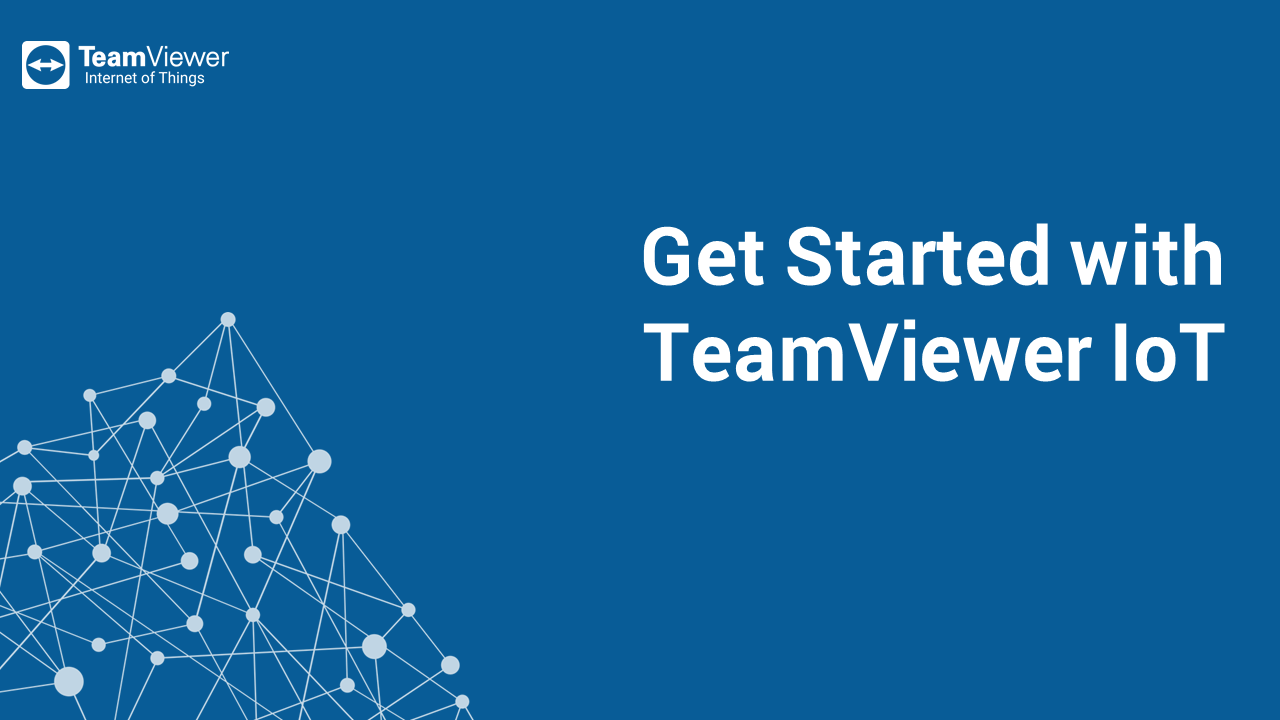 Webinar: "Get Started with TeamViewer IoT"
Take 30 minutes to get an all-round understanding of how our TeamViewer IoT solution works and what it can do for your business.
Watch this webinar to get:
an overview of common TeamViewer IoT use cases and the added value that companies experience
an overview of our technical architecture ans insights into the most important dashboard features
a demo of the super-simple installation of a new device including how to pull your first real-time data from it
Webinar: "5 IoT Success Stories. 5x Better Business Outcomes."
Learn how five smart companies use TeamViewer IoT to boost their business and turn IoT into new revenue streams.
This 30-minute webinar gives you:
five specific examples of how very different companies use TeamViewer IoT to offer smarter products and better services to their end-clients
a better understanding of how IoT can be used in specific industries such as manufacturing, precision farming, and more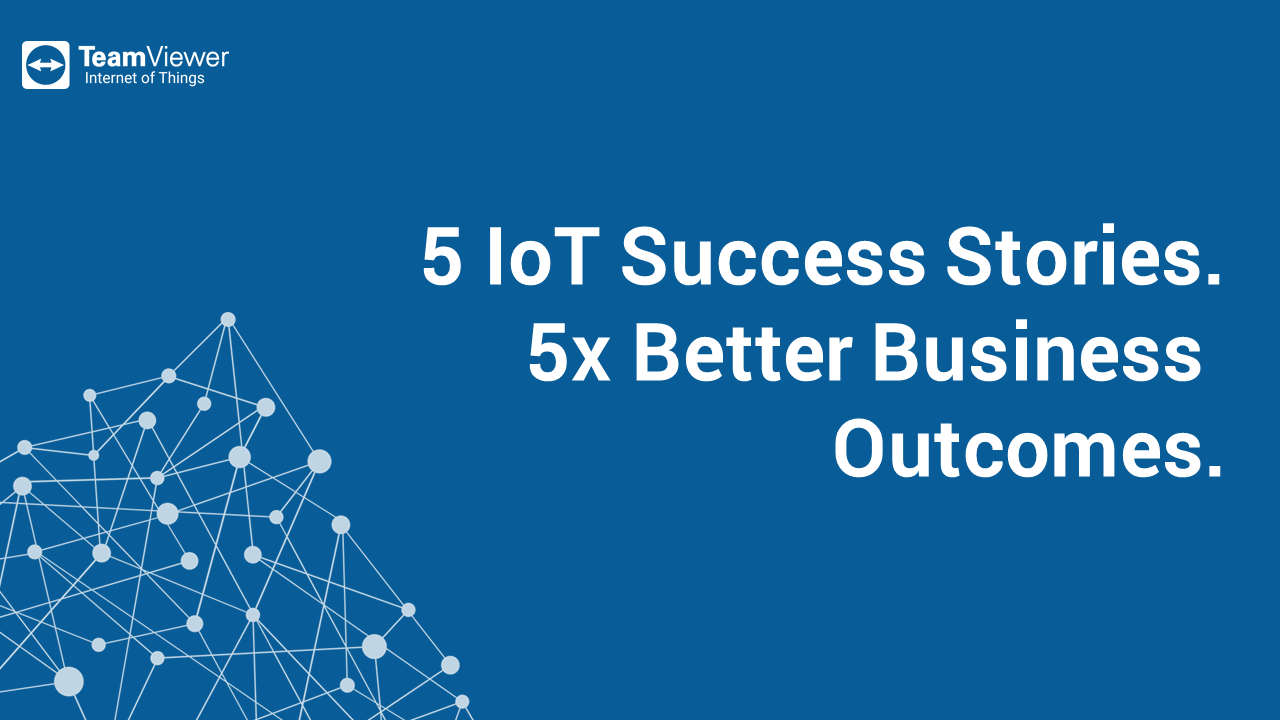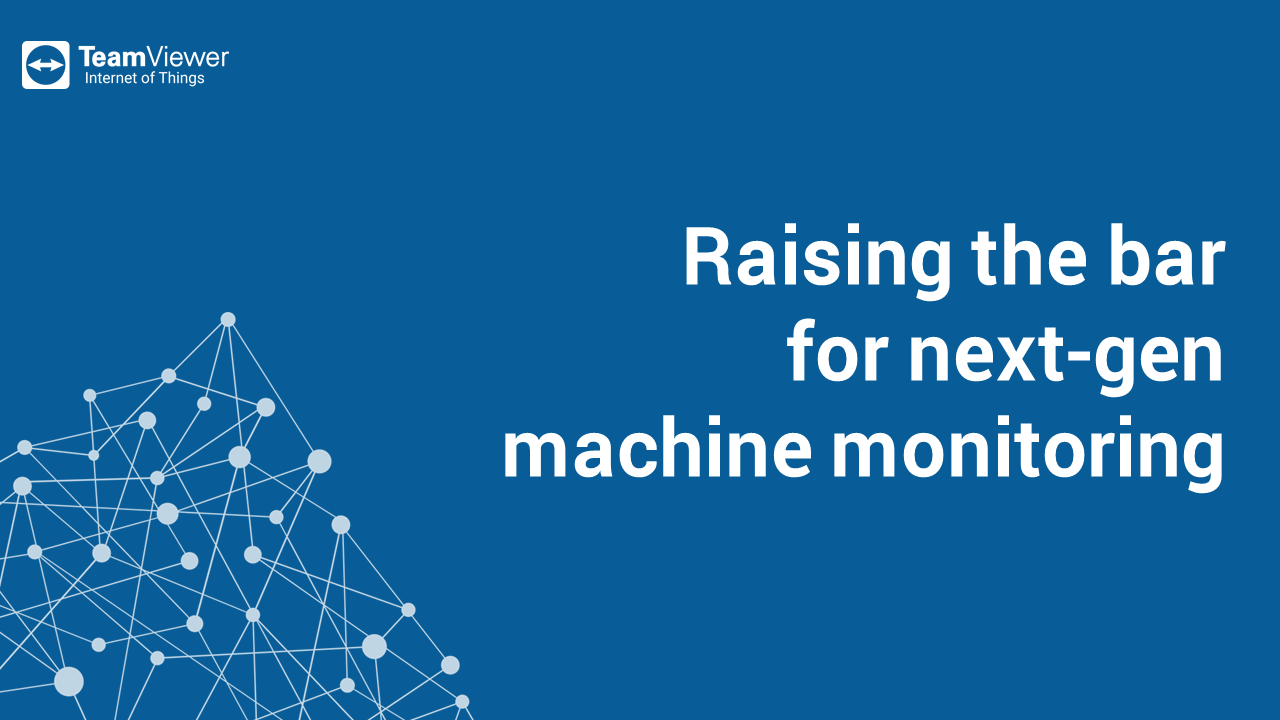 Webinar: "Raising the bar for next-gen machine monitoring"
Together with our IoT partner q.beyond, we are pleased to present a user-friendly yet industry-relevant IIoT Starter Kit. In this on-demand webinar, you'll find out how this all-in-one solution enables you to connect an existing machine to the TeamViewer IoT cloud in just 15 minutes, without interrupting ongoing operations.
This webinar offers you:
a presentation of the complete IIoT Starter Kit
information on how to quickly set up and securely test your IIoT solution
inspiration regarding the additional information you can get about your machine with this data
Webinar: "Automating Smart Predictive Maintenance Workflows"
Learn why manufacturing companies turn to TeamViewer IoT when they need to connect and monitor their machines to automate smart predictive maintenance workflows, reduce unplanned downtime, improve MTTR, and optimize operational efficiency.
This 60-minute webinar explains how to:
apply predictive analytics to real-time streaming machine and sensor data
understand the current and future status of all connected machines
replace degraded components at critical times before machine failures
remotely control machines to support urgent issues from anywhere — with no VPN