TeamViewer Meets TeamSport
When groundbreaking innovation meets team spirit, everything becomes possible
On March 19th, 2021 we announced the global expansion of our sport sponsorship by becoming Principal Shirt Partner of one of the most popular and successful football teams: Manchester United. Now we're taking that engagement one step further and can proudly say that starting with the E-Prix in Monaco on May 8th and the Grand Prix de Monaco following two weeks later, on 23rd May, 2021, we will be the official partner of Mercedes-AMG PETRONAS F1 Team and Mercedes-EQ Formula E Team.
We are connecting the world's most iconic shirt and the world's fastest racing car in one sponsorship portfolio driven by shared values: connecting people around the world and bringing fans closer to the team they love and drive premium technology to create the highest standards for best performances.
Both engagements are far-reaching branding and technology partnerships and will significantly expand our brand positioning. We will strive to become a true love brand for every sport fan out there and innovate as the premium technology partner for two major sports teams. This will strengthen our brand positioning among consumers and enterprise customers globally and help us to market our comprehensive and constantly growing solution portfolio to the widest array of customer segments globally.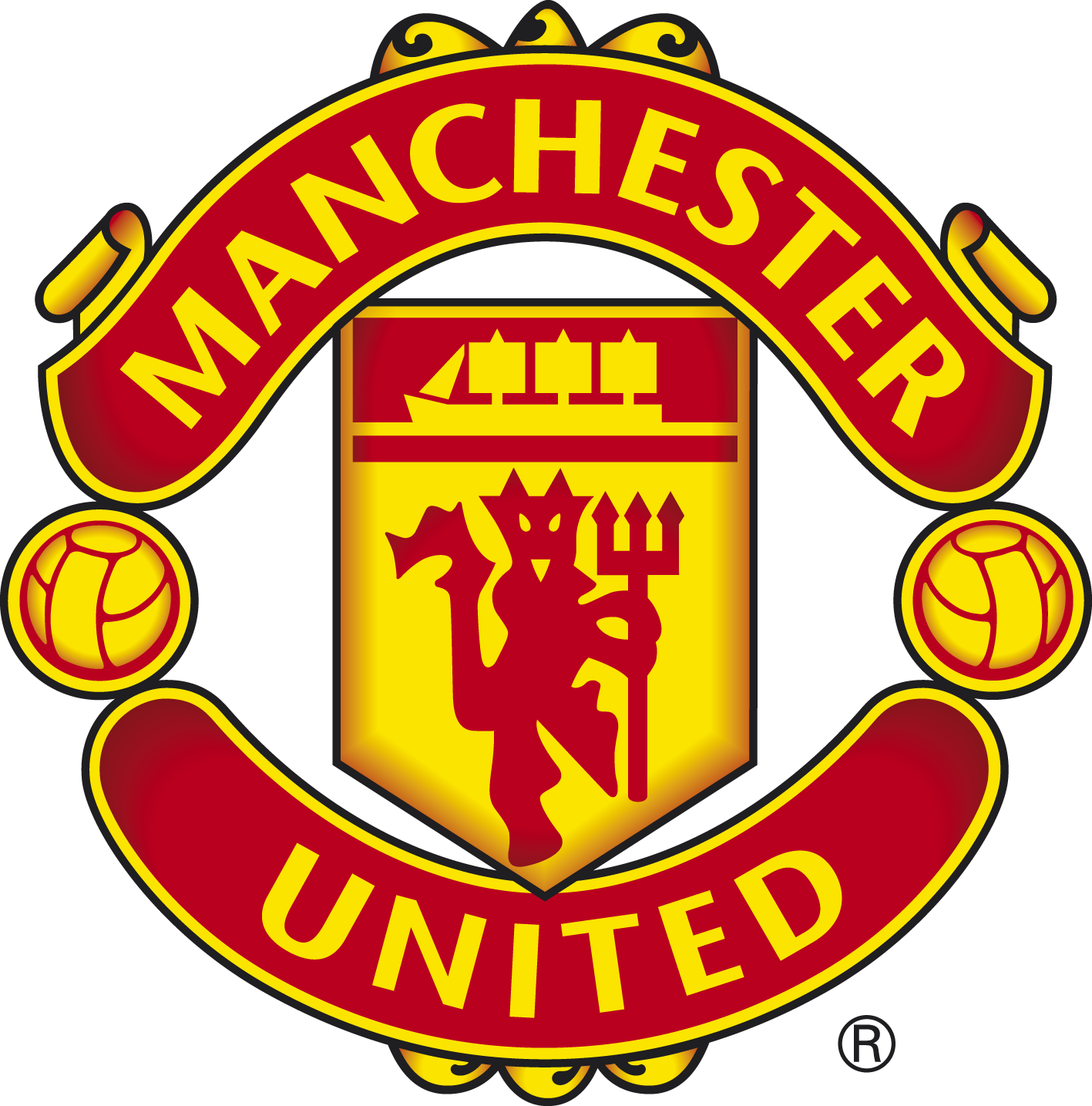 Manchester United
Digitalization of sport
TeamViewer and Manchester United, two globally winning teams, have joined forces in a landmark principal partnership with TeamViewer as the principal shirt partner of Manchester United.
We want to be where Manchester United fans are; at the heart of what they are most passionate about; their team. Whether it's in the stadium, at home, in social media, or in fan forums post match.
Together, Manchester United and TeamViewer are enhancing operations and enhancing fan experiences from the football pitch through the TV Screen using TeamViewer's remote connectivity solutions.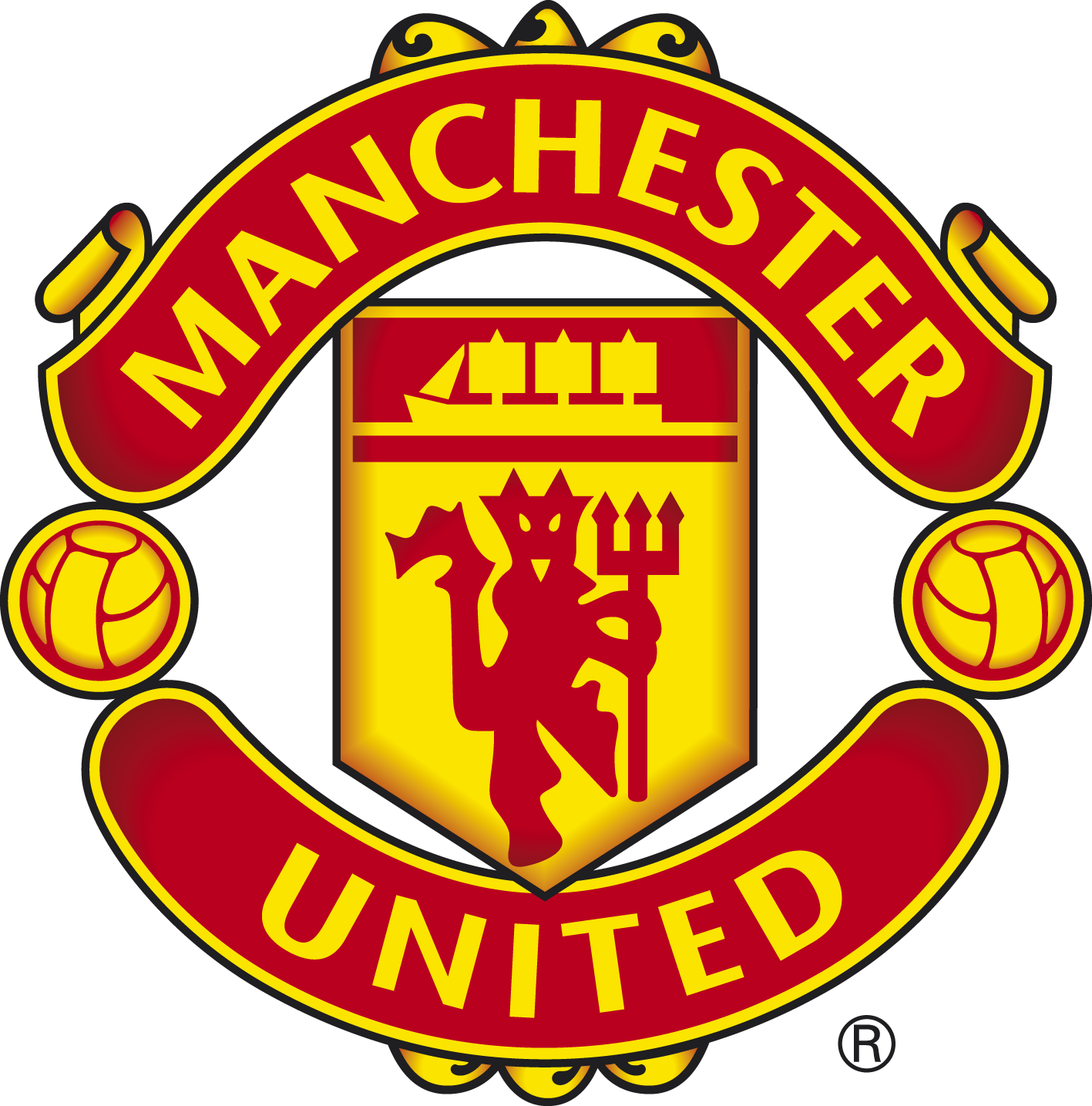 #1
football is the #1 sport in the world
#1
the Premier League is the #1 league in the world
#1
Manchester United is the #1 Premier League club in the world
The possibilities are endless
Together with Manchester United we will unleash the full potential of digitalisation in sport. Our wide solution portfolio will play a vital role in extending the use case of remote connectivity software in new verticals and act as a catalyst to accelerate Manchester United's hyperconnectivity era.
Multiple engagement opportunities:
Match day and ticketing support
Behind the scenes access for fans
AR based injury prevention & rehabilitation
Connecting network of club locations
IoT monitoring of stadium equipment and cameras
Enhancing business processes and digitalised workplace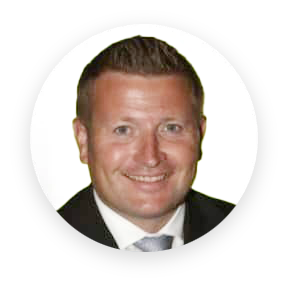 Richard Arnold
"We are tremendously proud to be establishing this partnership with one of the most exciting and dynamic global software companies. The ability to connect and collaborate has never been more important to the world and our community of 1.1 billion fans and followers. We are looking forward to working with TeamViewer to bring to life our vision for a partnership built on smarter ways of connecting people and businesses."
Mercedes-AMG PETRONAS F1 Team & Mercedes-EQ Formula E Team
Technology driving performance
TeamViewer is the official partner of the world's most powerful automotive brand competing in the world's biggest annual sport, Mercedes-AMG PETRONAS F1 Team and Mercedes-EQ Formula E Team.
Formula 1 and Formula E are not just sporting spectacles, they are technology incubators for the automotive industry – they push the limits of engineering by permanently innovating on all dimensions. This perfectly matches our innovation journey, in the past years we've taken major steps to become a leading player in the AR, IoT, and industrial space.
This partnership will perfectly support our long-term growth strategy and create opportunities to transfer use cases from the most data-driven sport into the industrial environment of our customers. Learn how we provide the Mercedes teams with remote connectivity solutions and further cutting-edge technology.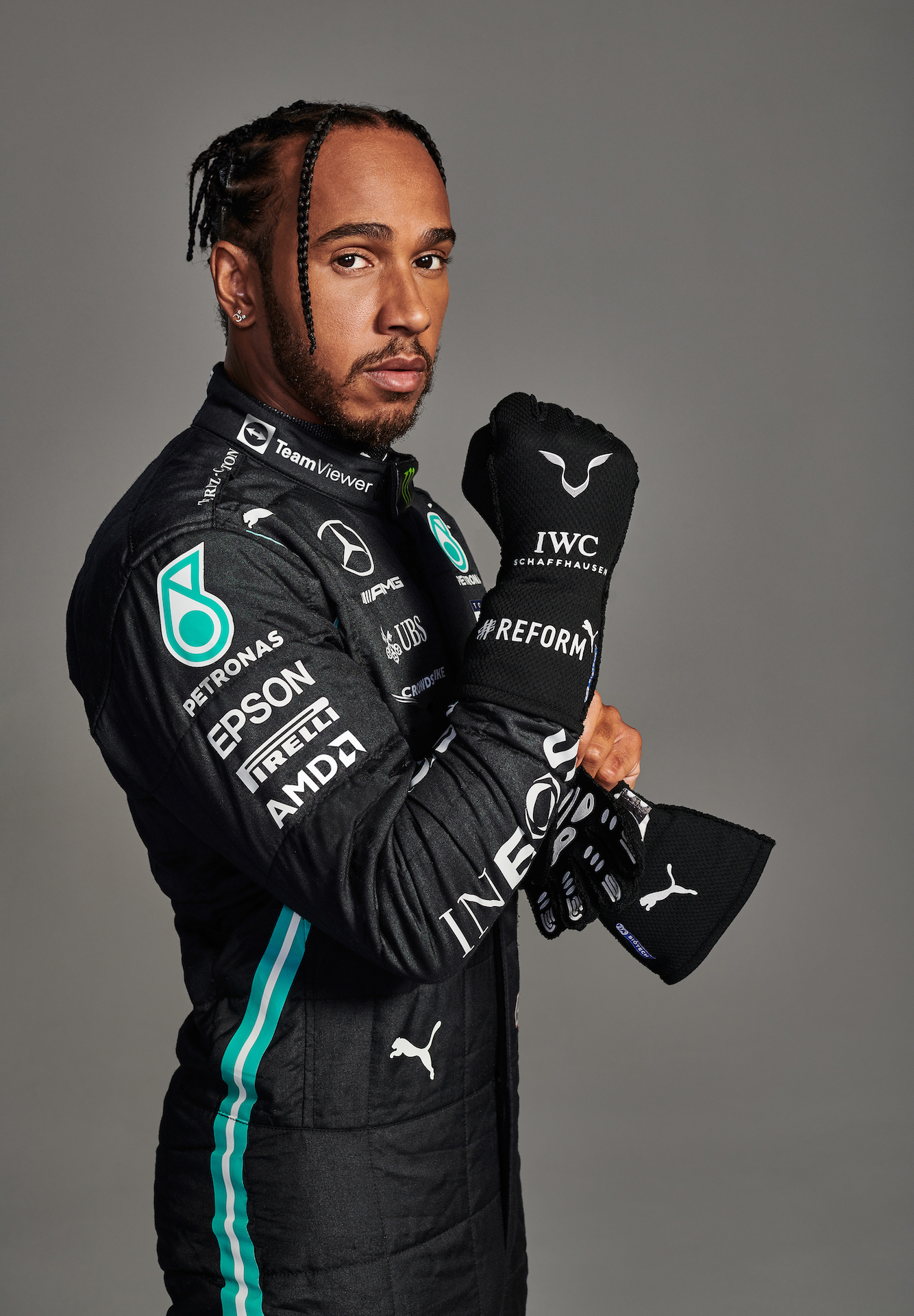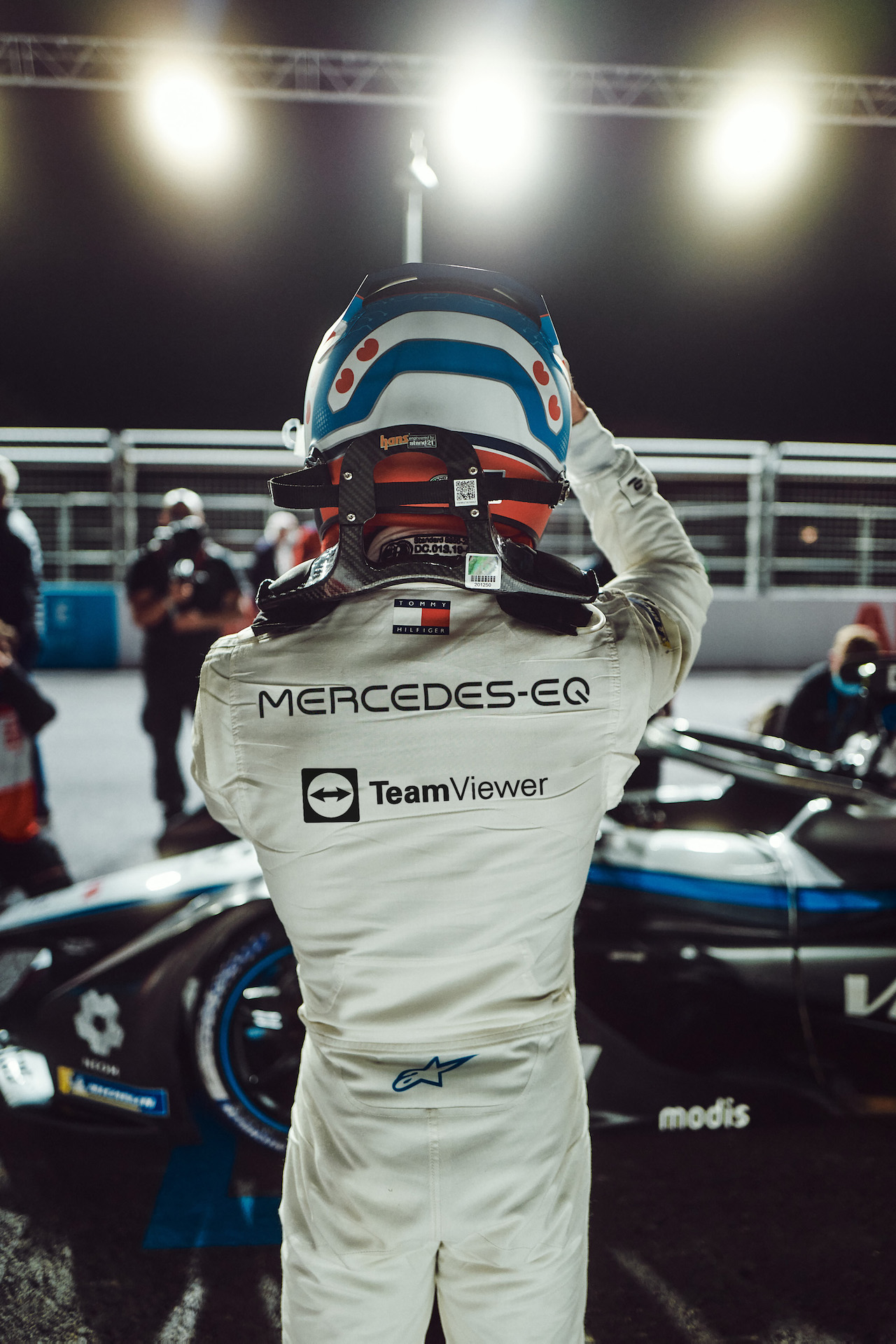 A far-reaching branding and technology partnership
Additionally to prominent branding on both cars and drivers' racing suits, this partnership is centered around TeamViewer's technology. Together we will deliver strong proof points for existing technologies and innovate new use cases for TeamViewer customers across all regions and segments.
Mercedes is already using TeamViewer for remote access and operations on the racetrack and in headquarters. Now TeamViewer will make the Mercedes teams even more efficient, with optimised remote operations and enhanced connectivity between team operations trackside and back at base, notably in terms of race support during testing and racing.
Significant opportunities:
Position TeamViewer's large product portfolio for IoT & asset management
Augmented reality supported inspection, maintenance and technician training
Augmented reality experience for fans that can't attend the event
Live customer engagement through chat and video with fanbase
Behind the scenes reports – let fans get close to the drivers and crew
Digitise F1 and act as role model for further use cases
#1
winner of the last seven F1 World Championships
#1
team fan social engagement
Driving sustainability
Formula E as the fastest growing sport in the world and Formula 1 with its mission to pioneer sustainability make both the perfect partner for TeamViewer.
TeamViewer will play an important role in motorsport's journey towards net zero emissions, by enabling people and companies to effectively monitor systems remotely. By enabling remote working and IoT solutions across multiple sites, TeamViewer technology can deliver further reductions of the carbon footprint of the racing teams, each of which achieved the FIA's 3* Environmental Accreditation standard last year.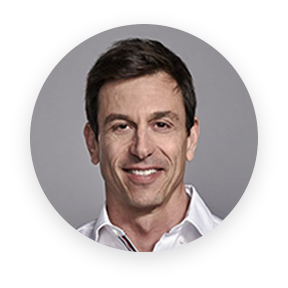 Toto Wolff
"We are thrilled to announce this new partnership with TeamViewer. Motorsport is a proven catalyst for technology and business development, and we are excited to work together on both fronts over the coming years. It is a dynamic and ambitious brand, and a perfect fit for the pioneering spirit of Mercedes-Benz in motorsport. By working together across F1 and FE, we can drive gains in technology performance, and we will help optimise remote operations for many companies across the globe. In addition to our own ambitions in terms of sustainability, we are convinced that the growth of companies like TeamViewer will make a meaningful difference to CO2 emissions on a much greater scale. I'm excited to welcome them to the team – and looking forward to seeing their brand enter the global stage with our Monaco races in May."

Bundesliga Handball: Frisch Auf! Göppingen
Where it all began
The partnership with FRISCH AUF! was announced in September 2020 and marks a milestone in TeamViewer's history as our first step towards sport sponsoring. Starting with a local, successful team was especially important for us. Both TeamViewer and FRISCH AUF! have their roots in Göppingen and both combine tradition and digitalisation. Together we are committed to supporting and further developing handball in the region.

From Brand Awareness to Business Success
Sport sponsoring as marketing accelerator
The Manchester United and Mercedes-Benz partnerships form a key pillar of TeamViewer's marketing strategy to invest in its brand equity globally and accelerate the enterprise customer and personal user expansion across key growth markets. Together with its existing very successful digital performance marketing, new partnerships with major publishing houses across the globe and various other targeted initiatives across regions, products and sales channels, the partnerships will foster growth and turn brand awareness into business success.
Stagnation means regression – to further develop a successful brand you always need to be one step ahead. As the world changes, so does our technology. In the same way, our brand perception must adapt and reflect this new reality and guide the world's attention to our growth area.
This long-term invest in brand awareness, exclusive display advertising and digital content hubs filled with in-depth articles, podcasts, videos and much more will increase our brand perception in exactly these growth areas and build the fundament to establish TeamViewer as the go-to brand for companies of all sizes, including the largest enterprises across all industries.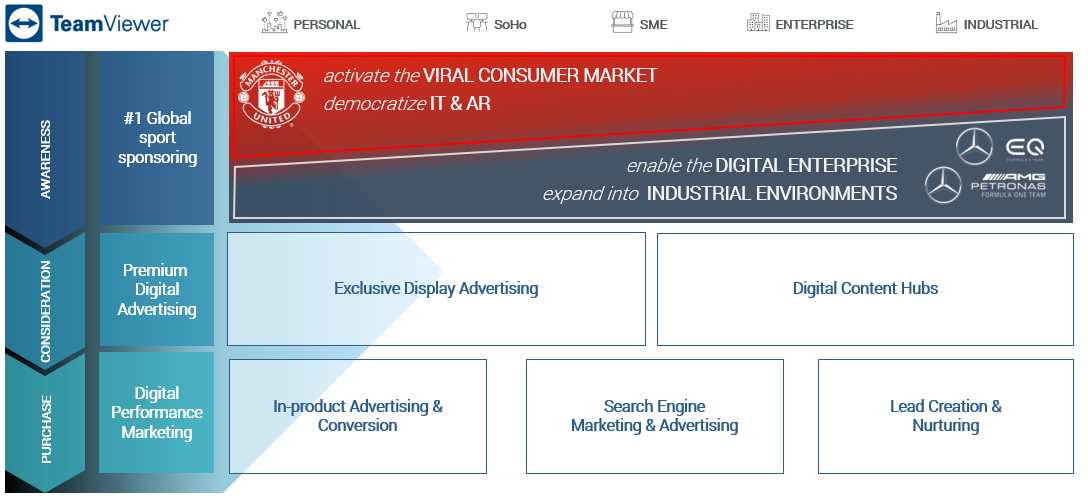 Oliver Steil
"Our sports partnerships are a key pillar of our marketing strategy to build a truly global tech brand. As a leading technology company, we bring in our expertise in digitalisation, remote connectivity, IoT and AR to the partnerships. Together with our partners, we will digitalise processes and bring fans closer to their teams than ever before. At the same time, as part of our engagements, we are developing new use cases for our software which can be transferred into the industrial environment of our customers. By collaborating with the world's most successful teams, our brand will benefit significantly from their global reach and we will grow stronger for longer – creating additional value for our customers, employees and shareholders."
Looking for more information?
More detailed materials can be found on our Investor Relations page.