The American fast food chain leverages a flexible AR technology approach for food safety and supplier oversight.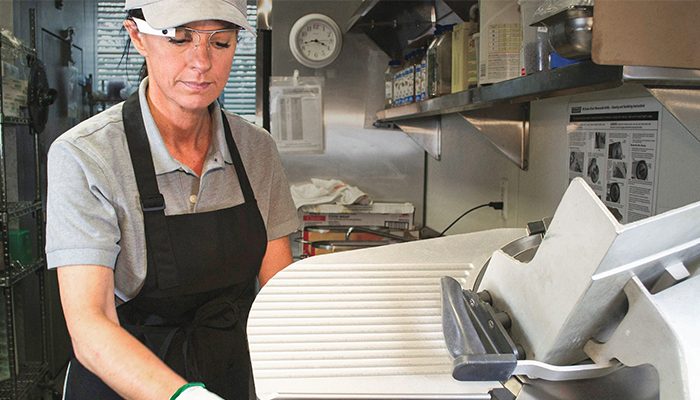 The Wendy's QA Department was looking for a way to evaluate augmented reality (AR) solutions that are specific to the food industry and that could enable a flexible and efficient approach to food safety and supplier oversight.
Challenges
The COVID-19 pandemic affected several routine processes with suppliers, which normally took place in person:
Product Cuttings
Product Evaluations and Approvals
Supplier Walkthrough
Supplier Compliance
These scenarios accelerated the need for a pilot, which could now be used to address immediate, specific needs with livestreaming technology.
Solution
In this case, TeamViewer in collaboration with NSF, provided their expert solution tailored for clients in foodservice, retail, and the food supply chain. TeamViewer Frontline solutions (also known as "NSF EyeSucceed, powered by TeamViewer") can be used for livestreaming, employee training, and corrective intelligence to detect and record deviations and suggest next steps.