Remote Control from
TeamViewer
Our best-in-breed solution is the key to human intervention for devices and
sensors in an increasingly automated IoT environment.
Simple, intuitive, and secure
How can I use the remote control functionalities of TeamViewer IoT?
Add​ ​a​ ​real-time​ ​connection​ ​to​ ​your​ ​devices​ ​and​ ​sensors​ ​for​ ​full​ ​visibility​ ​of​ ​your​ ​IoT environment.​
We​ ​create​ ​an​ ​end-to-end​ ​encrypted​ ​connection​ ​to​ ​your​ ​device.​ ​With​ ​direct​ ​access​ ​to​ ​your IoT​ ​environment,​ ​your​ ​personal,​ ​business,​ ​and​ ​device​ ​data​ ​always​ ​remains​ ​secure.​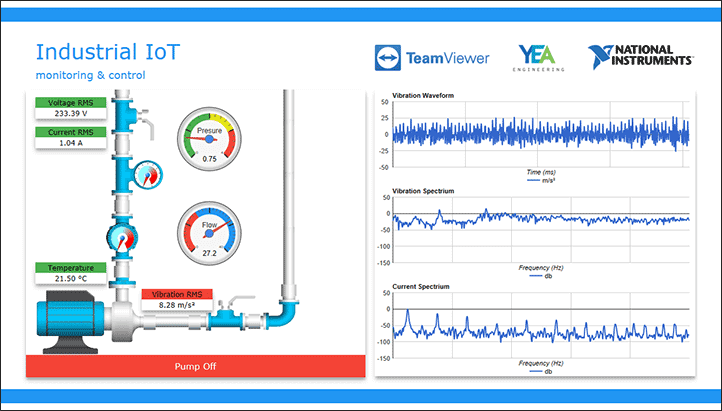 Enhance your IoT environment
with the flexibility of our
dashboard.
See how monitoring and control work together.
With​ ​our​ ​combined​ ​functionalities,​ ​you​​ ​get​ ​the​ ​best​ ​from​ ​your​ ​IoT​ ​environment.​ ​Manage your​ ​devices​ ​proactively,​ ​access​ ​data​ ​securely,​ ​and​ ​make​ ​business​ ​changes​ ​remotely​.
Get started with TeamViewer IoT today
Manage​ ​your​ ​IoT​ ​environment,​ ​whenever,​ ​wherever.