TeamViewer IoT Starter Kit
Everything you need to get your IoT project started, in one end-to-end kit, at a fixed price.
Stop concepting.
Build you IoT solution that delivers results today!
What gateway will work with what sensors? How do I connect data to the dashboard? How do I access my gateway or sensor?
Our technical experts, here at TeamViewer, know the answers to those and many more questions. We put together an IoT Starter Kit to immediately make you more productive, and to make it easy for you to get your IoT project going. Build a proper end-to-end scalable solution in days, for real.
We have taken the component hassle out of setting up an IoT use-case.
With the TeamViewer IoT Starter Kit you can: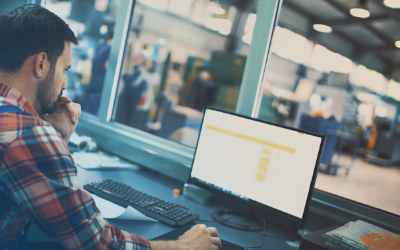 The TeamViewer IoT Starter Kit comes with the following components:
Meet the TeamViewer IoT Solution
TeamViewer IoT enables live remote control and real-time incident management for devices and machines. Deployed instantly through the cloud and managed through a cloud interface, organizations can securely connect, manage and monitor edge devices from anywhere. The TeamViewer global access network with more than 1000 routers provides the speed, high performance, and low latency that already powers over 45 million synchronous connections. With TeamViewer IoT you act on your data, not just look at it.
Some TeamViewer IoT solution benefits at a glance:
Now it's your time to build your IoT solution.
To spur your imagination, here some examples of how our customers have used our IoT solution:
Request your TeamViewer IoT Starter Kit today.
After you have filled out the form we will contact you within one business day.