You've told us one of the things you love most about TeamViewer is how easy it is to use. But we knew we could do better. So we set out to simplify and clarify the TeamViewer experience. The result is a complete re-design of the interface and an all-new, universal design language that extends across all touchpoints.
And not a moment too soon.
A workforce in turbulent times
Recent years have seen massive shifts in the workforce. Countless employees quit their jobs during "the great resignation." Many of them, either still out of work or unhappy in their new gig, wish they'd never quit: the great resignation has morphed into "the great regret."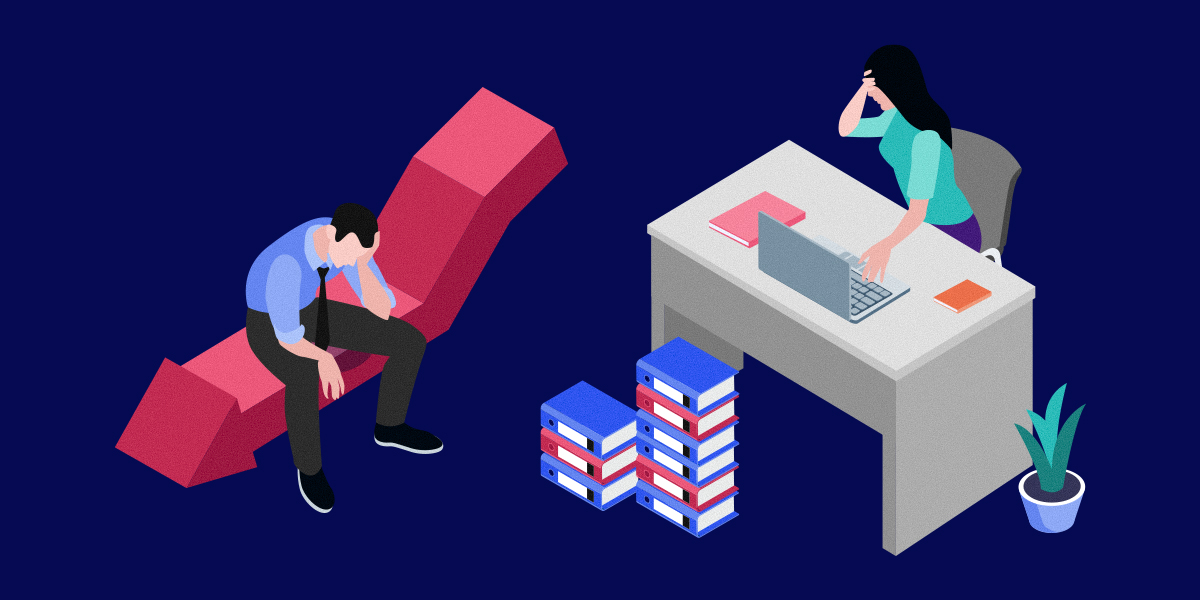 All this job mobility exacerbates the shortage of skilled labor businesses were already facing. At a time when companies have been forced to quickly implement remote and hybrid work at scale.
What can you do to attract — and retain — the best talent in this environment?
TeamViewer obviously cannot singlehandedly solve the issues arising from this environment.  But it is an essential tool that helps you survive and thrive in the midst of them.
Technostress and its consequences
Technostress describes the negative impacts technology can have on a person in their professional and personal life. This stress can manifest in various ways, and you want to avoid all of them so you can attract and keep the best people.
That means your IT needs to consistently work. Especially for new and remote employees. And, on the occasions that it doesn't work, it means you need to fix things – fast. Otherwise, your workers and your organization will suffer.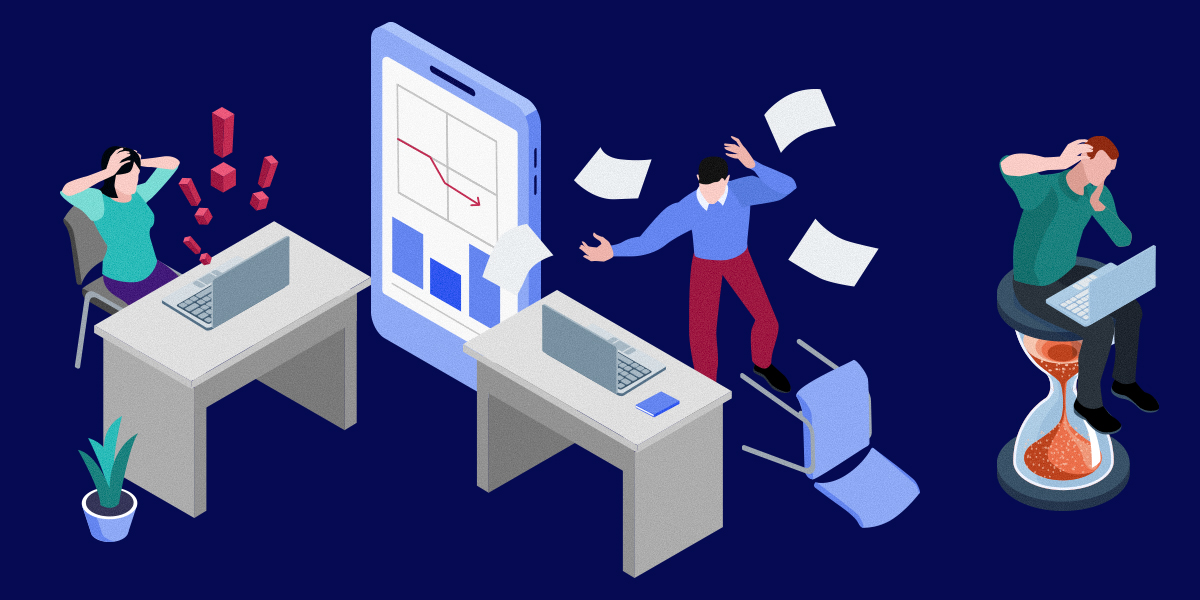 The consequences of technostress for employers, as well as related pressures such as techno-anxiety and techno-invasion, can be significant.
| | |
| --- | --- |
| Techno-anxiety | Feeling anxious or overwhelmed about learning new technologies. |
| Techno-invasion | Feeling as if technology is invading personal space and time, blurring work and personal life. |
| Techno-unreliability | Frustration caused by technology that fails to work properly or consistently. |
| Techno-complexity | The stress of dealing with complex technologies that are difficult to understand or use. |
| Techno-insecurity | The fear of being replaced by technology or not being able to keep up with the required technological skills. |
These pressures can lead to:
more sick days
higher employee turnover
lower productivity
Issues that can become so critical that they can put your business objectives at risk.
That's why it's essential to find ways to reduce technostress as much as possible, especially for remote workers and during new employee onboarding.
New employee onboarding
A standard onboarding process normally begins with a warm welcome followed by orientation and continues with ongoing support and training.
The stages of onboarding
Pre-boarding
The employer prepares necessary paperwork, IT, and resources before the first day.
Orientation
On the first day, the new employee meets the team, gets a tour, and learns more about the company.
Training
This stage covers job responsibilities, policies, procedures, and systems.
Support and Integration
The new employee receives ongoing support as they learn and grow in their role.
As anyone who has started a new position will tell you, it's a lot to digest in a short time. You need to learn a new hierarchy, responsibilities, systems, and tasks as quickly as possible. Every piece of software can contribute to this overload.
The new TeamViewer makes onboarding easier
The new TeamViewer interface is so intuitive and user-friendly, anyone can start using it quickly. As a result, it requires no training during onboarding in most cases. The friendly, attractive design and ease of use also make it a pleasant experience that won't trigger techno-anxiety.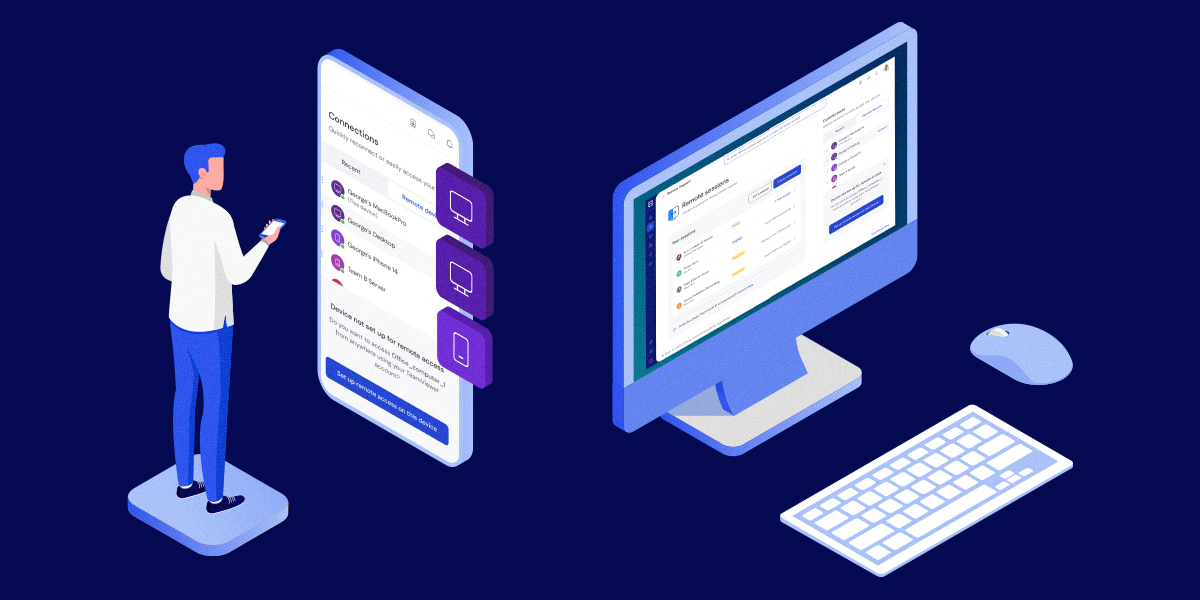 Intuitive design
The new interface is calm, simple, and easy to navigate. Employees will quickly understand how it works and begin using it right away, reducing techno-complexity and techno-anxiety.
Faster learning curve
TeamViewer allows new workers to get up to speed and become a productive member of the team sooner.
Streamlined onboarding
By making it super easy for new employees to access files and devices or internal IT support, TeamViewer helps alleviate techno-insecurity. That means you can focus more on other aspects of onboarding, such as orientation and company culture.
Excellent reliability
The new interface relies on TeamViewer's high-performance and high-availability global access platform.
Cost savings
The new interface reduces training time, which translates to cost savings. This is especially valuable during times of high employee turnover like the great resignation.
No matter which direction the future of work takes, remote work and onboarding are here to stay. Having an adaptable and user-friendly remote access and support solution like TeamViewer is essential.
Remote support is in our DNA
While our re-design was keenly focused on bringing you the very best version of TeamViewer, remote support has always been a foundational part of our make-up. Clients such as energy company, Radius, have long benefited from a seamlessly integrated IT solution, that supports their employees' day-to-day needs and provides them with the ability to scale by creating increased opportunities to engage customers remotely.
TeamViewer makes everything else work better, too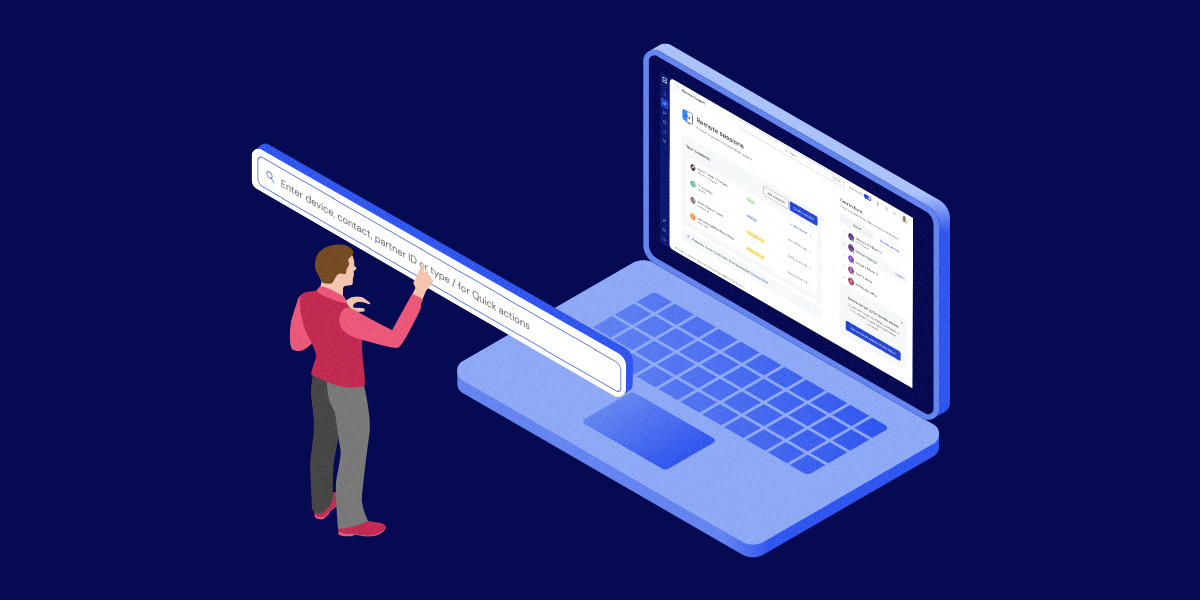 The new TeamViewer user experience helps you navigate the challenges of the great resignation in more ways than just being easy to use.
Modern professionals need to access information, apps, and systems from any location and any device. Secure remote access makes sure your employees get the same access whether they're remote or working from headquarters.
New employees are often trying to learn multiple software applications at once. They can get stuck and require assistance. When you or your service desk has a secure remote access and support solution that includes remote control, it's easy to jump in and give them a helping hand with any application or system.