Streamline your installation management
Software Deployment with TeamViewer
Remotely deploy software & applications from one central location over your distributed networks and devices.
Software Deployment is part of our TeamViewer Monitoring & Asset Management product.
Software Deployment is part of our TeamViewer Monitoring & Asset Management product.
Never lose oversight of your hardware and software.
Software Deployment
Setting up new devices? Rolling out a new software solution?
Streamline your software deployment process with TeamViewer Remote Management. Software deployment by TeamViewer effortlessly installs new software on remote devices without the need to connect to each machine separately. Roll out new software to multiple devices using TeamViewer, save time in that process and achieve consistency by providing the right software to the right devices.
Save time – No need to establish a remote connection to each machine. Deploy software to multiple devices from one central dashboard with just a few clicks.
Consistency – Ensure all devices are always fully equipped with the software they need.
Disruption-free – Deploy software silently in the background without interrupting the end-user.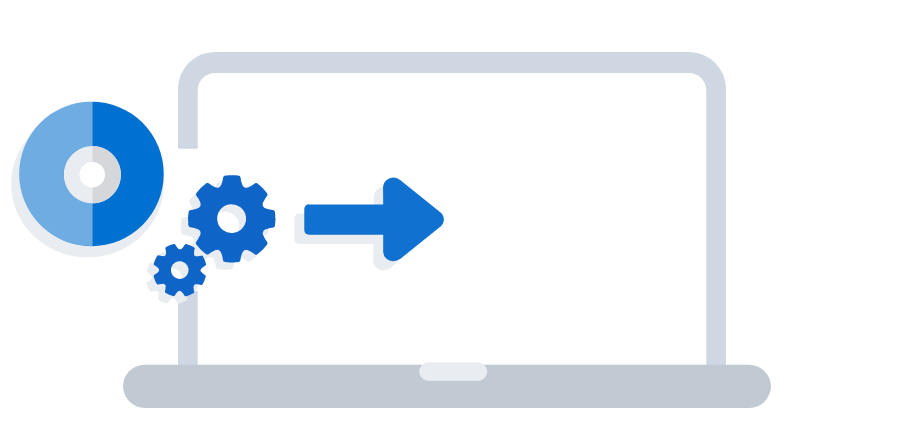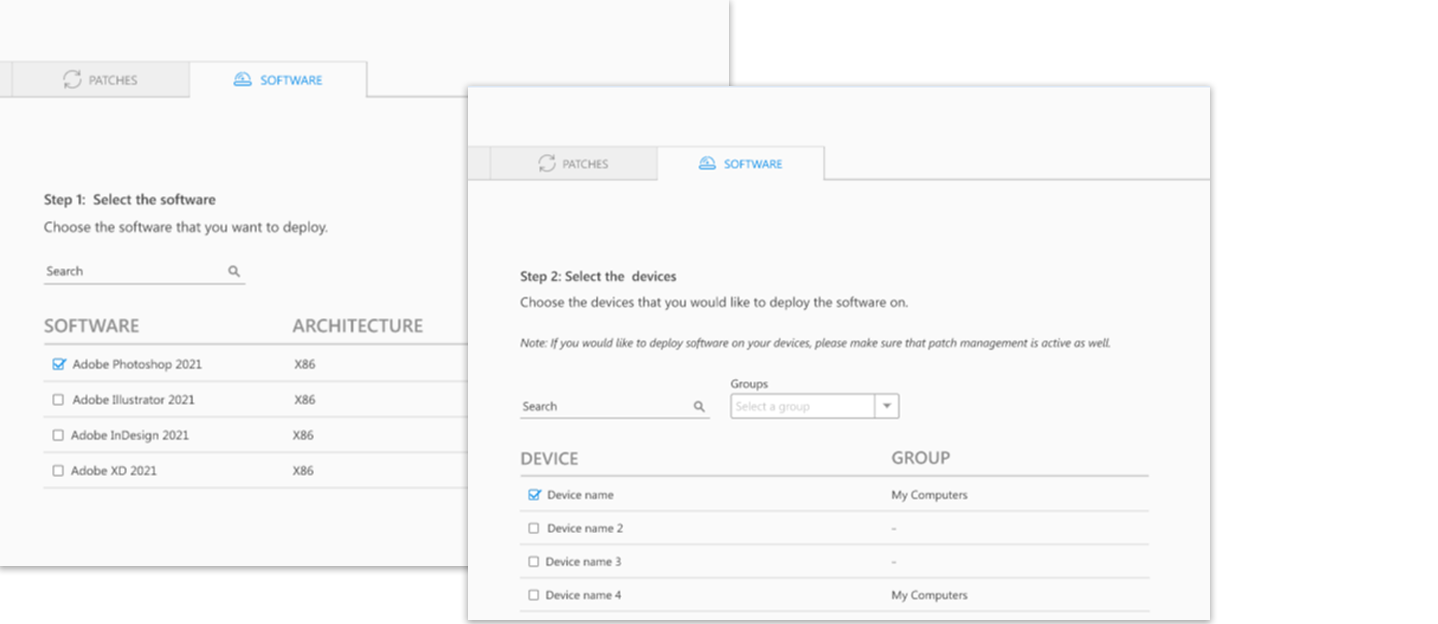 Remote Software Installation
Your cloud-based software deployment tool.
Software Deployment by TeamViewer is fully integrated into the TeamViewer cloud, enabling IT teams to effectively manage software deployment cycles from anywhere and through a single pane of glass. Scale your efforts by choosing the software you want to deploy and the devices you want the software to be deployed onto – all from the intuitive Software Deployment dashboard in the TeamViewer Management console. With just a few clicks, you are releasing software to dozens, hundreds, or thousands of workstations and servers across your IT infrastructure simultaneously.
Deployment History
Track your software deployment cycles.
What is the current status of a running software deployment? When was a software package deployed onto a device? How long did it take from download to finished installation?
Check the progress of each running software deployment and find out where a reboot is necessary. Access the software deployment history and view past installations from the central dashboard.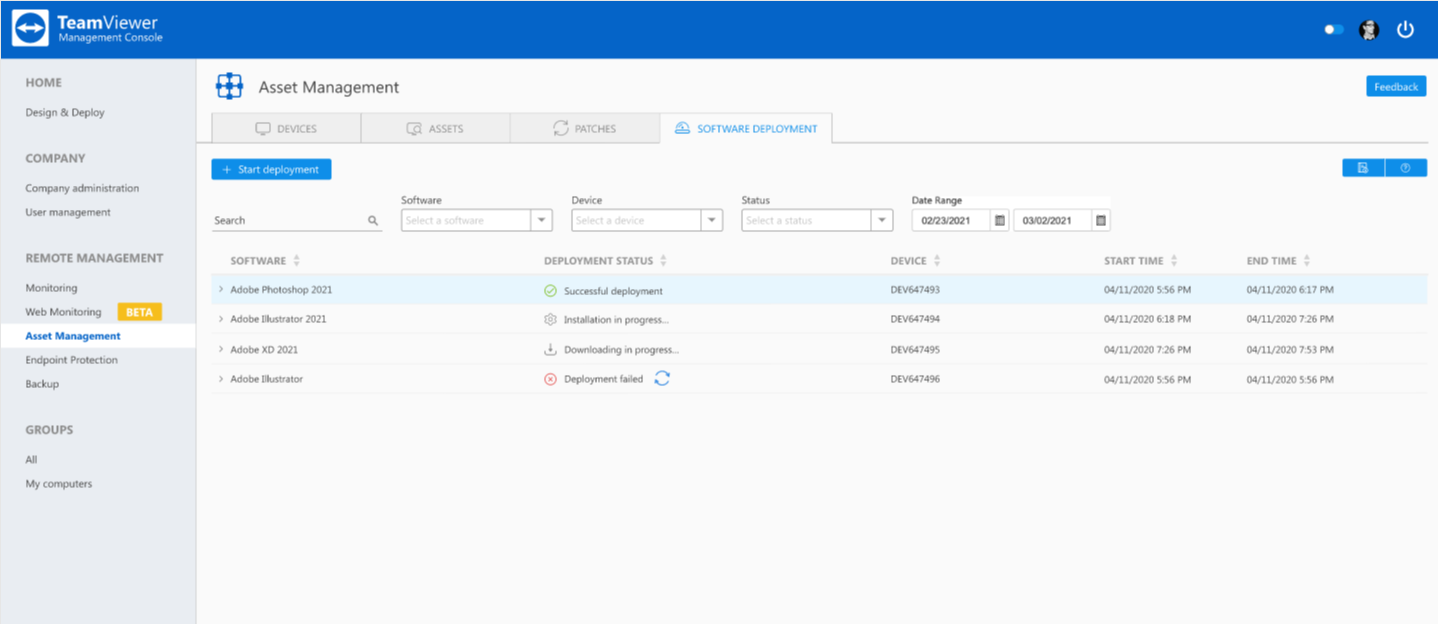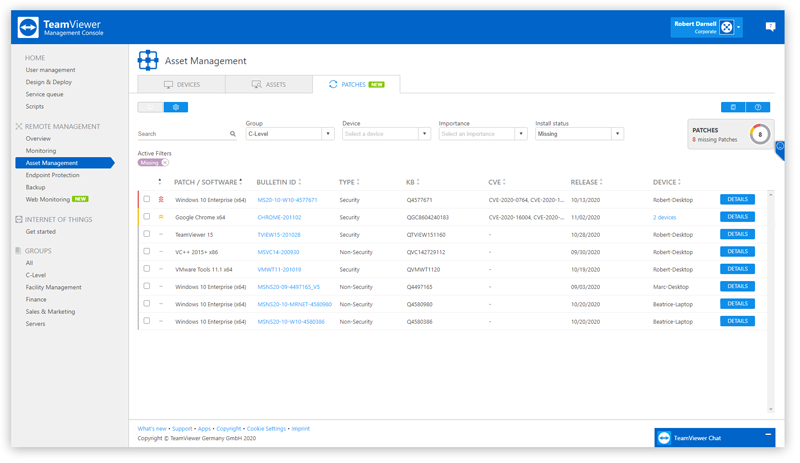 Patch Management
It starts with software deployment – it continues with software patching.
Outdated software is a substantial risk for your business. After all, it takes only one un-patched device to infiltrate and compromise a network. TeamViewer Remote Management continuously checks the operating system and third party applications for updates. Deploy available patches remotely from the TeamViewer Management console, or automate your patching process entirely through a policy management system.
Deploy Software with TeamViewer
Benefit from the seamless TeamViewer integration.
And there is more!
Software Deployment is part of our TeamViewer Monitoring & Asset Management product. It therefore comes with the following solutions.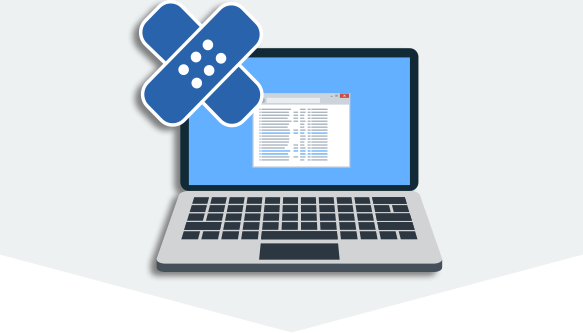 Patch Management
Automatically detect vulnerabilities due to outdated software and operating systems, and patch Windows and 3rd party applications remotely.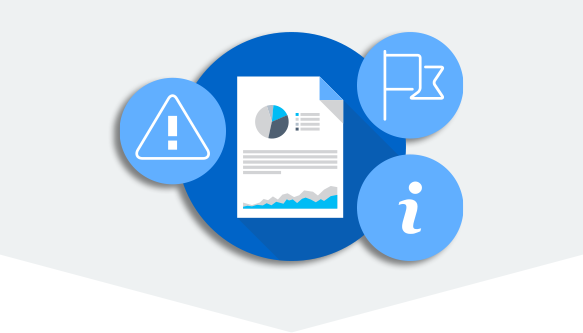 Proactive Device Monitoring
Drastically increase uptime, work productivity, and end-user happiness by monitoring crucial system aspects. Set individual monitoring policies and be notified as soon as your attention is required, to prevent problems from happening.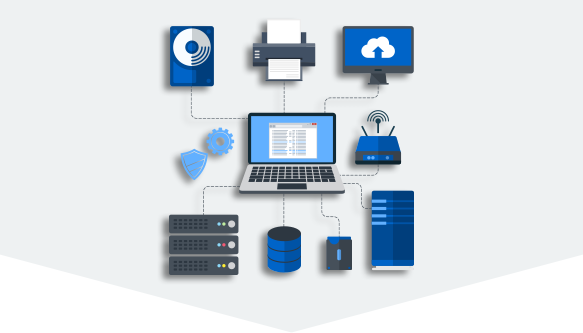 Detect and monitor network devices
Monitor the availability and fault of all network devices such as printers, routers & switches, and more by scanning for all connected devices. Reduce downtime and provide an interruption-free and stable work environment.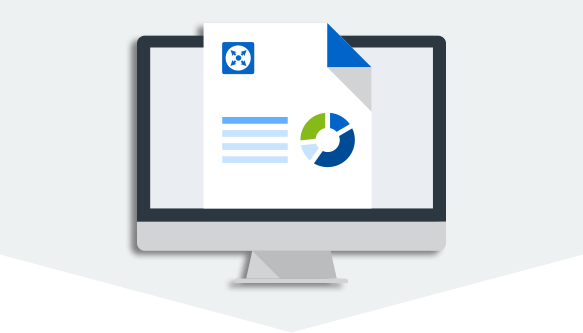 Asset Management
Gain valuable insights into your IT infrastructure. Instantly know more about the devices you support by gathering important device information such as their internal and external IP addresses, the hardware in use, as well as installed software.
Download the Software Deployment catalog and get an overview of all supported applications.
Activate Software Deployment today!
Start your free 14 day TeamViewer Monitoring & Asset Management trial.