Thanks to smart glasses and xInspect, the machine operators at Liebherr have all the needed information in the field of view.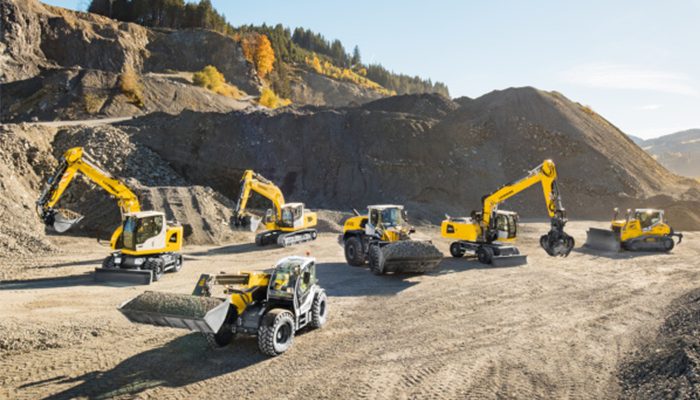 Liebherr-Werk Nenzing GmbH was founded in 1976 and employs about 1,650 people in an area of 254,000 m². The plant specializes in the further development of construction machineries such as crawler cranes, hydraulic rope excavators, and special underground construction equipment. In addition, the development of IT solutions and assistance systems plays an important role for the site in order to optimize processes on construction sites.
Challenges
The construction machines developed by Liebherr contain a large number of sensors that supply the machine operators with important data on the status of the machine. Previously, the data was only displayed centrally on the machine controller. The crane operators therefore always had to look downwards at the machine control system, but at the same time pay attention to the load, its distribution, and the entire environment. This challenge was overcome with an
innovative visualization of important sensor information via smart glasses.
Solution
TeamViewer developed an adapted version of the xInspect solution to solve the problem of supplying the machine operator with the needed information. A customer-specific workflow was created in the Frontline Creator using the IoT widget. The sensor data collected includes, for example, the angle of inclination, the load, and the wind force acting on the machine. This information especially benefits crane drivers. Either one or two components can be displayed at the same time so that they can be viewed in relation to each other. The smart glasses receive the sensor information via MQTT over a machine hub. The solution is used on the Glass EE and RealWear HMT-1 models. Liebherr also uses the Frontline Command Center to manage workflows as well as device and user administration.