Maintaining High Customer Satisfaction at Ricoh with TeamViewer Augmented Reality Remote Support.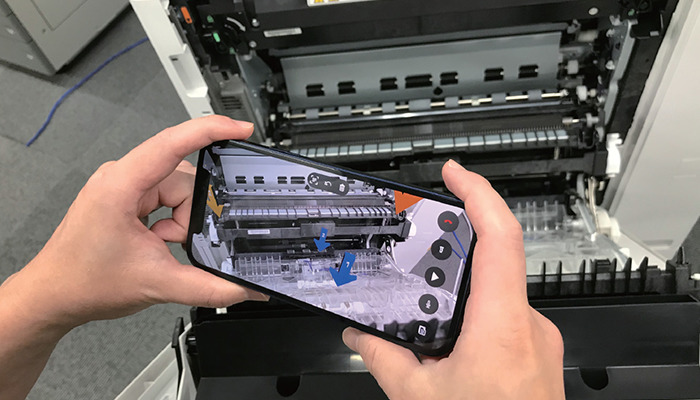 With the aim of transforming into a digital service company and taking full advantage of our 431 service stations and 4,600 service engineers across Japan, RICOH has continued to expand its service organizations.
Challenges
Engineers that are sent to clients must have a high level of expertise to provide services on site. However, as service engineers have different qualifications, and logistical support is required in certain cases, it is important to create an efficient support system.
Solution
Cameras are used to transmit on-site conditions to the office so that site information can be shared with their staff and expert engineers. In addition, by using TeamViewer augmented reality technology to provide precise instructions based on real-time video calls, more accurate and higher quality services can be provided.