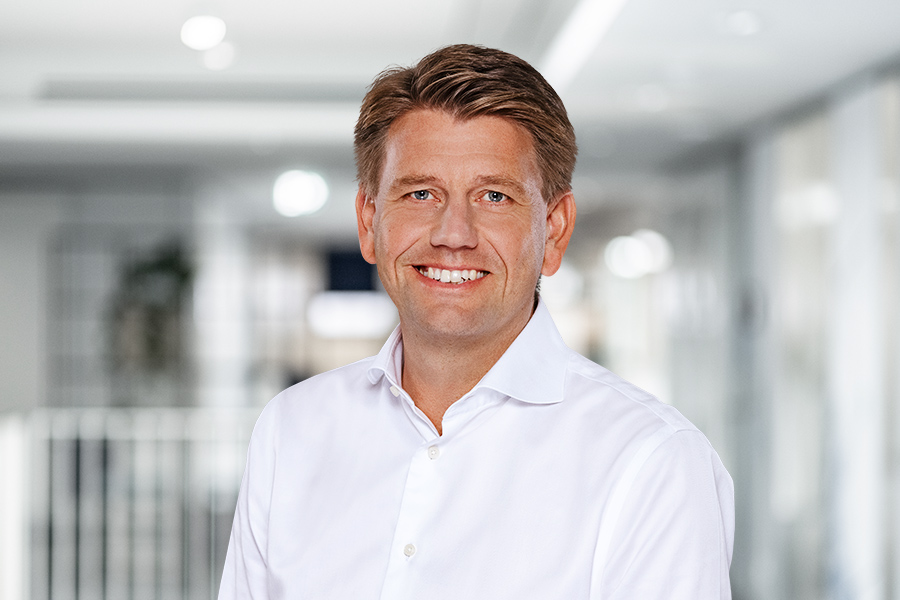 Name: Oliver Steil
Year of Birth: 1971
Nationality: German
Initial Appointment: August 2019
Appointed until: October 2028
Function: Chairman of the Executive Board and CEO
Professional Career:
Oliver Steil has been CEO of TeamViewer since January 2018 and since the IPO of TeamViewer, he is Chairman of the Executive Board. He is an internationally experienced manager with a proven track record in building and successfully leading tech champions. As Chief Executive Officer, Oliver Steil is responsible for the development and implementation of TeamViewer's strategy, product development and operating business overall.
Before taking over this position, he was Partner at the international Private Equity firm Permira. There he built up and headed Permira's Portfolio Group, which works with global deal teams across all sectors on designing and delivering value creation plans for Permira funds' portfolio companies. Prior to joining the Private Equity firm, Oliver Steil served as CEO of Sunrise Communications AG, the largest privately-owned telecommunications provider in Switzerland, and as CEO of Debitel (today: freenet AG), a leading mobile service provider in Germany. He started his career at McKinsey where he became a Partner with focus on the telecommunications and technology sector.
Academic Career:
Oliver Steil holds a Master's Degree (German diploma) in Electrical Engineering from the Ruhr-University, Bochum, Germany.
Further Appointments and Mandates:
Member of the advisory board of H-TEC Systems GmbH, Augsburg (not listed)
As of January 19th, 2023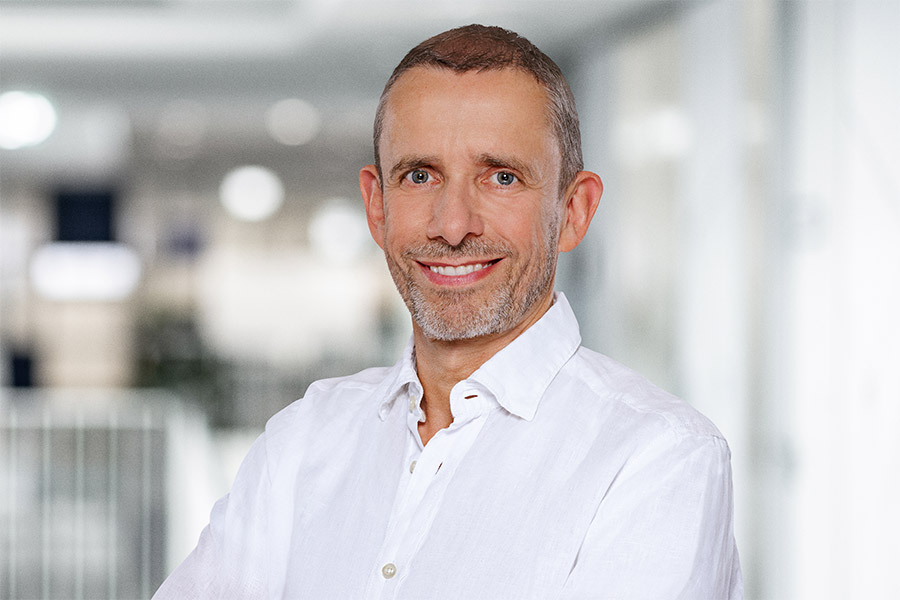 Name: Michael Wilkens
Year of Birth: 1965
Nationality: German
Initial Appointment: September 2022
Appointed until: September 2025
Function: Member of the Executive Board and CFO
Professional Career:
Michael is Chief Financial Officer of TeamViewer since September 2022 and in his position leading the company's global Finance organization assuming responsibilities for Accounting, Controlling, Treasury and Investor Relations as well as Corporate Governance, ESG, IT Security and Operations. Before joining TeamViewer, Michael spent more than 20 years in different positions at Deutsche Telekom AG. Recently, he was Senior Vice President Group Controlling of the DAX constituent, where he was working closely with the group's Board of Management. He was responsible for the financial steering of Deutsche Telekom's comprehensive portfolio and in addition led the group's risk governance and reporting. Michael joined Deutsche Telekom AG in 2001, successively taking on leadership roles with increasing financial and commercial responsibility – first at the company's subsidiary T-Mobile Deutschland and since 2009 on group level. Prior to joining Deutsche Telekom AG, he held Finance positions at German telecom firms debitel AG and e-plus GmbH.
Academic Career:
Michael holds a Bachelor of Arts degree in Finance & Accounting from the Leeds Metropolitan University (Hons) and Hochschule Bremen.
Further Appointments and Mandates: No further appointments or mandates
As of September 1st, 2022.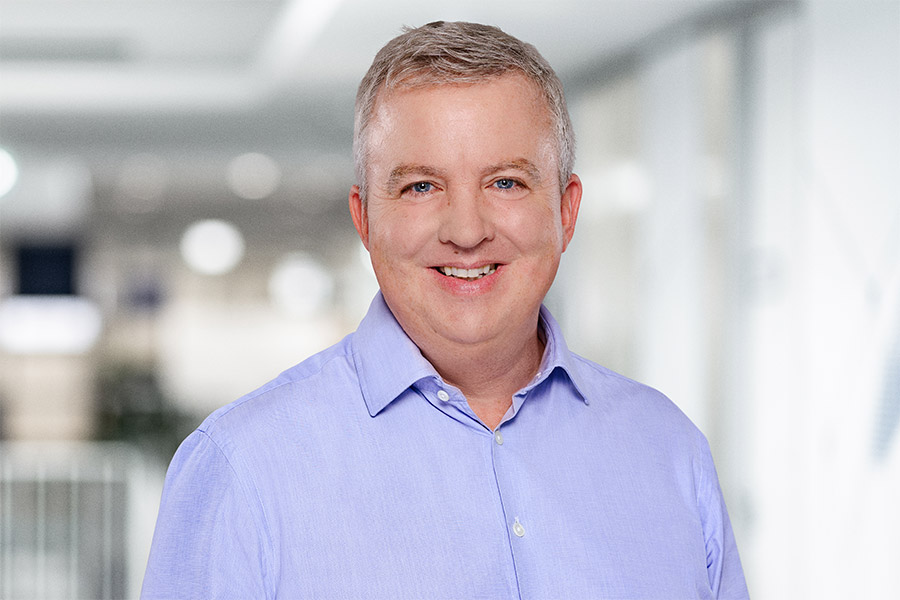 Name: Peter Turner
Year of Birth: 1969
Nationality: British
Initial Appointment: July 2022
Appointed until: July 2025
Function: Member of the Executive Board and CCO
Professional Career:
Peter is Chief Commercial Officer of TeamViewer since July 2022 and in his position responsible for Marketing, Pricing and Packaging as well as E-Commerce. A proven executive with more than 30 years of experience in transforming consumer businesses through insight driven strategies and strong leadership skills, Peter Turner was most recently Chief Commercial Officer at Avast. At the cybersecurity software company, he was responsible for more than $900 million revenue across all market segments leading teams successfully driving billings growth and customer centricity. Prior to joining Avast, British national Peter Turner was Managing Director, Consumer Services and member of the UK leadership team at information services and data analytics provider Experian. Apart from that, he has held Consumer and Marketing positions at Tiscali, Sainsbury's Bank and Orange among others.
Academic Career:
Peter holds a Postgraduate Diploma in Marketing Management from the University of Staffordshire and a Higher National Diploma in Business & Finance from Humberside Polytechnic.
Further Appointments and Mandates: No further appointments or mandates
As of July 11th, 2022.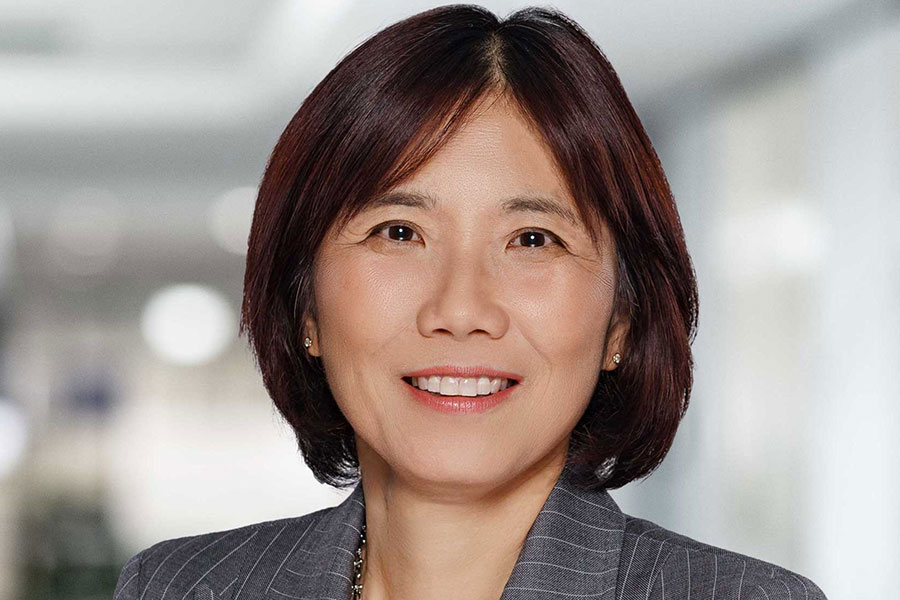 Name: Mei Dent
Year of Birth: 1969
Nationality: Canadian
Initial Appointment: August 2023
Appointed until: August 2026
Function: Member of the Executive Board and CPTO
Professional Career:
Mei Dent has an excellent track record as a technology executive in the software and IT industry. She started her career as a software developer at IBM and spent nearly 25 years in various product and engineering related leadership roles at Canadian software giant OpenText. As part of the senior leadership team of the company's software development organization, she was responsible for global engineering practices and processes for security, performance, user experience, as well as reusable and shared services. In her most recent role as CTO at customer communications management and engagement software provider Doxim, Mei led the entire technology organization and scaled it to support the company's growth.
Academic Career:
Mei holds a Master in Computer Science from the Western University in Ontario.
Further Appointments and Mandates: No further appointments or mandates
As of August 31st, 2023.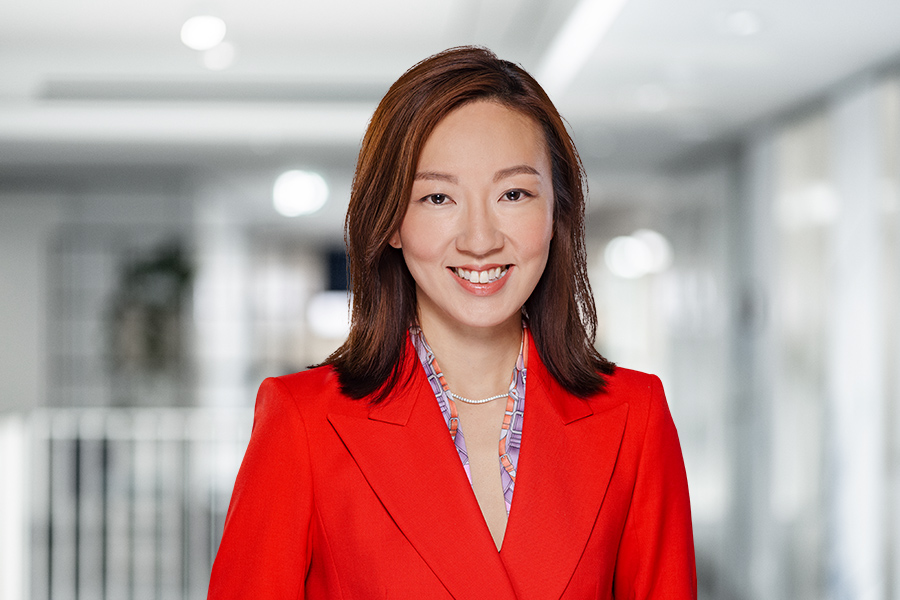 Sojung Lee
President TeamViewer APAC
Sojung Lee is the President of TeamViewer for the Asia-Pacific region, responsible for Southeast Asia, Greater China, Japan, South Korea, India, Australia, and New Zealand (APAC). She is based in APAC HQ Singapore and her responsibilities will encompass all go-to-market activities in APAC, including direct sales as well as developing an ecosystem of strong alliances such as channel partners, distributors, and resellers.
Sojung Lee is an experienced senior executive with a proven capability in building and leading high-impact teams. Her background includes 15+ years of experience in the Enterprise IT and the services industry across the Asia Pacific region. Before Sojung joined TeamViewer, she worked for SolarWinds as Vice President of Asia Pacific and Japan Sales, where she evolved disruptive strategies for growing the business across segments, defining sales strategies, and driving partner growth. Prior to SolarWinds, she spent over eight years with IBM Asia Pacific, where she held several positions, the most recent as Director of the Cloud Platform and Cognitive Solutions Business Unit.
Sojung holds a Master of Advanced Management (MAM), Strategy Consulting & Marketing and a Master of Business Administration of Yale University. Moreover, she holds a Master of Business Administration (MBA), Marketing & Strategy of Fudan University.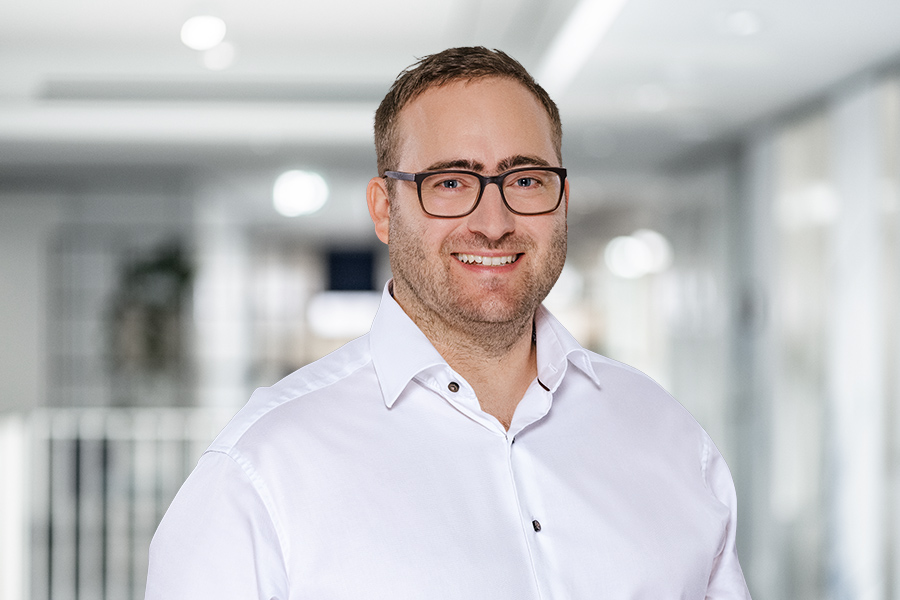 Jan Junker
Jan Junker is Executive Vice President Sales EMEA at TeamViewer.
Jan is responsible for the smooth integration of TeamViewer's innovative solutions into customer-specific environments.
As one of the three co-founders and CCO of Ubimax, the global leader in industrial augmented reality solutions acquired by TeamViewer, Jan was responsible for business development, sales, marketing and solution delivery worldwide. He has more than ten years of practical experience in the consulting and service environment, especially at the interface between business and IT. Before founding Ubimax, Jan worked for several years for Arthur D. Little as an IT strategy consultant.
Jan holds a diploma in business informatics from the University of Mannheim and a Master of Business Administration (MBA) from Western Illinois University (USA) with a focus on international management and marketing.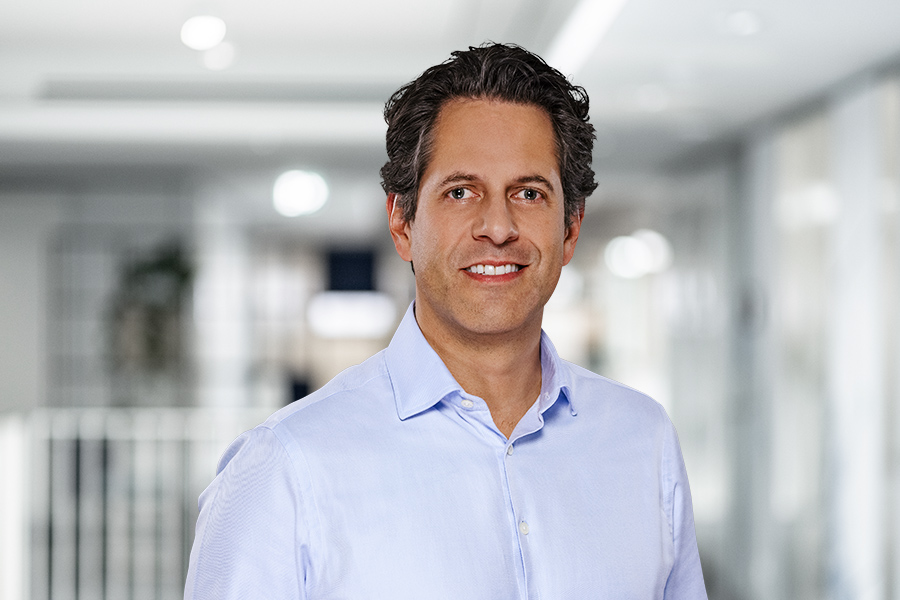 Alfredo Patron
Executive Vice President Business Development
Alfredo Patron is the Executive Vice President of Business Development at TeamViewer. Known for his innovative approach to building partnerships that drive business growth, Alfredo joined in May 2015 in order to lead TeamViewer's business development. He is based in the Bay Area in California.
Before joining TeamViewer, Alfredo worked at Skype and Microsoft between 1998 and 2015 in multiple leadership positions and geographies including Mexico, the UK, and the US. During this time, he led teams focused on deals for top applications including Office, Skype, Bing, Onedrive, and Onenote. He also led the EMEA sales and marketing team for Windows Phone.
Alfredo holds a BSc in Systems Engineering from Universidad Anahuac del Sur in Mexico City and a marketing excellence Diploma from the Kellogg School of Management. He also holds a certificate of Innovation and Entrepreneurship from Stanford University.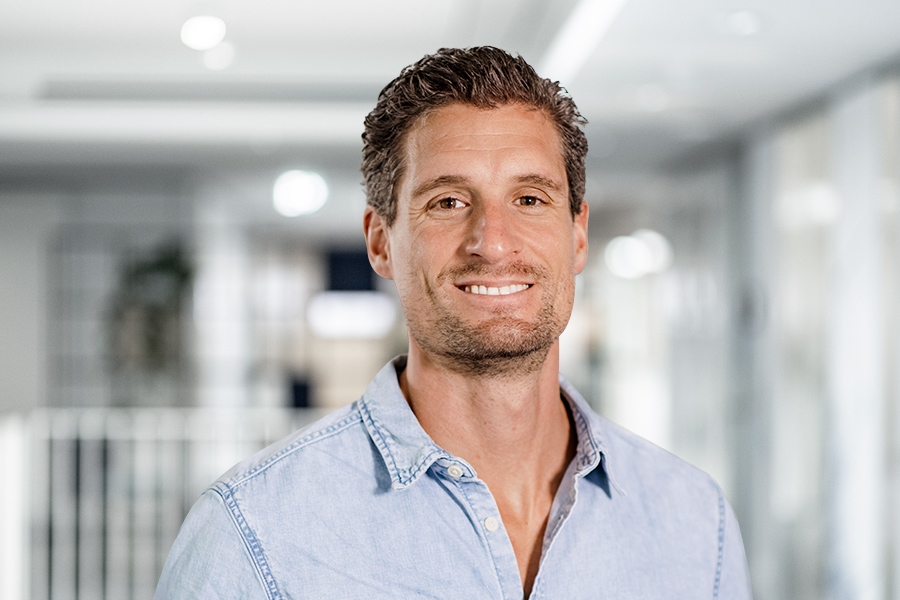 Georg Beyschlag
President TeamViewer Americas
Georg Beyschlag is the President of TeamViewer Americas. Since joining the company in 2018, he has been an integral part of TeamViewer's success story.
Prior to his role as President Americas, Georg oversaw TeamViewer's global human resources and customer support functions, and previously served as Vice President of Finance & Controlling. He was a driving force behind TeamViewer's landmark IPO in 2019 and has since been responsible for some of the company's most important projects, including major acquisitions and overall strategy development.
Before joining TeamViewer, he served as the CFO/Managing Director of Maxdome, Germany's largest video-on-demand platform (part of ProSiebenSat1 Media), until its sale. He also held various positions at two corporate finance advisory firms.
Georg holds a Master in Finance from the Technical University of Munich and is a Chartered Financial Analyst (CFA).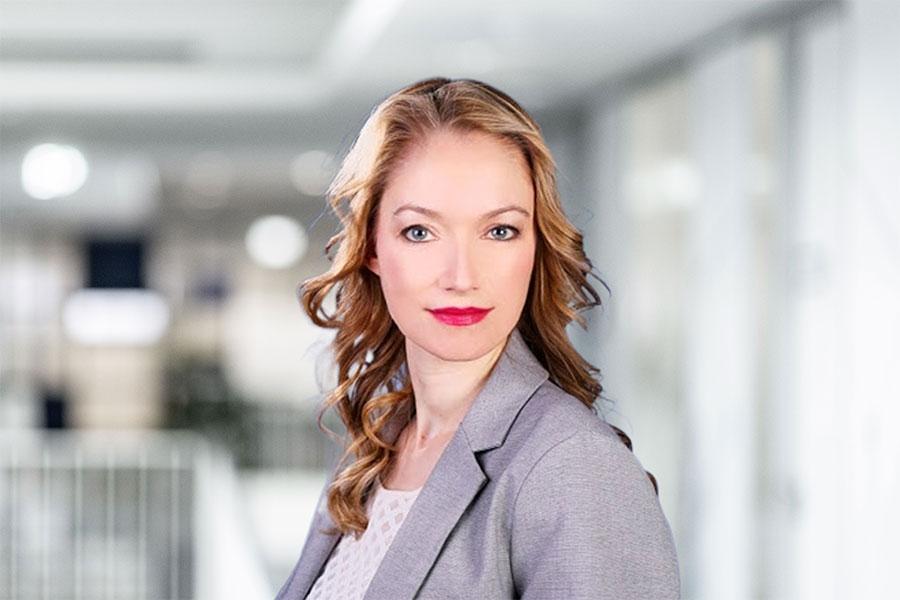 Constanze Backhaus
Chief Human Resources Officer
Constanze Backhaus is the global Chief Human Resources Officer at TeamViewer. She leads the HR function and all people-related matters across the company, translating TeamViewer's global strategy into a people strategy and ensuring that the organization is fit for the future.
Constanze has great experience in building and empowering cross-functional high-performance teams and guiding them through large-scale reorganizations including M&As, divestitures, IPOs, internationalization, and work culture changes.
She most recently served as HR Lead EMEA as part of the Senior Leadership Team at Trellix, a leading global software and cybersecurity company formed from the merger of McAfee Enterprise and FireEye.
Prior to that, she excelled at Europe's leading Center for Innovation and Business Creation UnternehmerTUM where she scaled HR, sales, and product teams for hypergrowth tech start-ups. She also held various positions in internationally renowned consultancies.
Constanze holds a Master of Science in International Management from HEC Paris and University College Dublin.