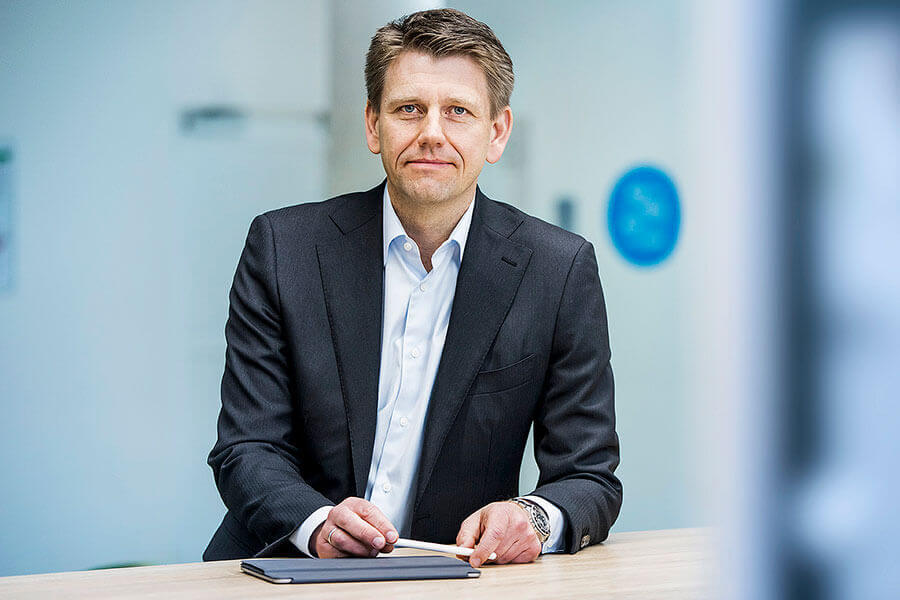 Oliver Steil
Chief Executive Officer
Oliver has been CEO of TeamViewer since January 2018. He is an internationally experienced manager with a proven track record in building and successfully leading tech champions. As Chief Executive Officer, Oliver is responsible for the development and implementation of TeamViewer's strategy.
Before taking over the position of CEO TeamViewer, Oliver was Partner at the international private equity firm Permira. There he built up and headed Permira's Portfolio Group, which works with global deal teams across all sectors on designing and delivering value creation plans for Permira funds' portfolio companies. Prior to joining the private equity firm, Oliver served as CEO of Sunrise Communications AG, the largest privately-owned telecommunications provider in Switzerland, and as CEO of Debitel (today: freenet AG), a leading mobile service provider in Germany. He started his career at McKinsey where he became a Partner with focus on the telecommunications and technology sector.
Oliver holds a master's degree (German diploma) in Electrical Engineering, from the Ruhr-University, Bochum, Germany.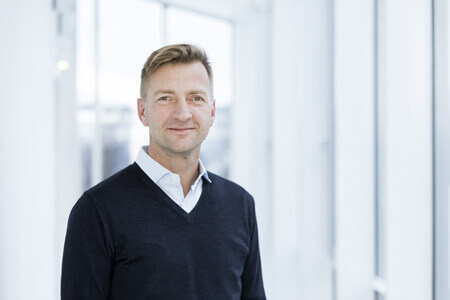 Stefan Gaiser
Chief Financial Officer
Stefan Gaiser joined TeamViewer in November 2017, as the company's Chief Financial Officer. He is a seasoned Financial Executive, who has spent most of his professional career in the technology sector working for either listed or Private Equity-backed software companies.
Before joining TeamViewer, Stefan served as CFO of Kofax Ltd., a global Enterprise Software business based in the USA. Most recently he was CFO of P&I Personal und Informatik AG, a leading HR Software provider in EMEA.
Stefan is responsible for the entire finance function including Controlling, Accounting, Treasury as well as HR and IT.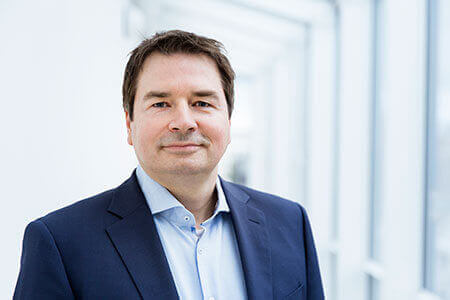 Bernd Miehler
Executive Vice President, Operations
Bernd has served as Executive Vice President Operations at TeamViewer since September 2014. He oversees Corporate Development and is responsible for our Program Office, Business Intelligence and Data Science. His teams support Business Planning, Corporate Strategy, and M&A.
Bernd previously served as Senior Vice President Program Office and member of Group Management of Jet Aviation AG in Switzerland, the global leader in business aviation. He was responsible for corporate transformation and successfully integrated two acquisitions. Prior to that, he was a Senior Manager at the Global Management Consultancy A.T. Kearney within the Operations and M&A practice. He held positions in Brazil and Germany, where he mainly worked on international projects.
Bernd studied Business Administration and Process Engineering at the University of Stuttgart, Germany and University of Massachusetts in Dartmouth, USA.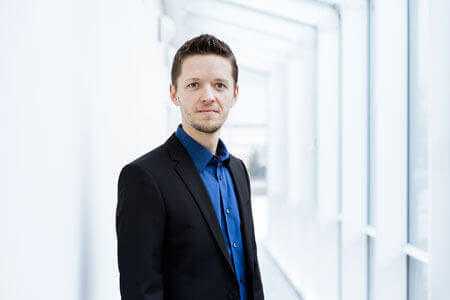 Kornelius Brunner
Senior Vice President, Product Management / Chief Innovation Officer
Kornelius Brunner has served as Senior Vice President and Chief Innovation Officer at TeamViewer since June, 2016. As part of the company's original team, Kornelius previously headed TeamViewer's Product Management as well as Research & Development. He has more than 10 years of experience in the software development industry and has played an essential role helping TeamViewer expand in the market since the company's founding in 2005.
Prior to joining TeamViewer, Kornelius held various roles in software development and key accounting at Rossmanith GmbH, a provider of solutions for quality assurance and ISO 9001 certifications, and IQment, a provider of web-based e-commerce and content management solutions.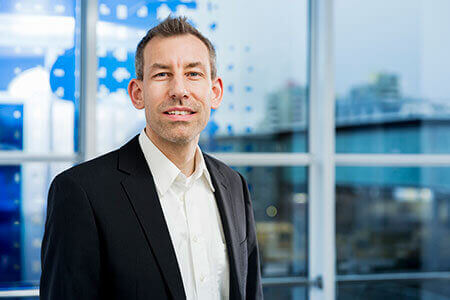 Dr. Mike Eissele
Senior Vice President, Engineering
Mike Eissele has served as the Senior Vice President of Engineering at TeamViewer since June, 2016. Prior to this, he was Vice President of Engineering at TeamViewer. Mike joined TeamViewer in 2009 as the Head of Software Development, and since then, he has been responsible for driving the team behind the development and implementation of all of TeamViewer's products.
From 2003 to 2009, Mike joined the Visualization Research Group at the University of Stuttgart as a research associate and earned his Doctor of Natural Sciences in Computer Science for his contributions to various visualization and computer graphics topics.
Mike studied Computer Science at the University of Stuttgart with a focus on visualization, computer graphics, and distributed systems. He also was awarded an MSc in Computer Science in 2002.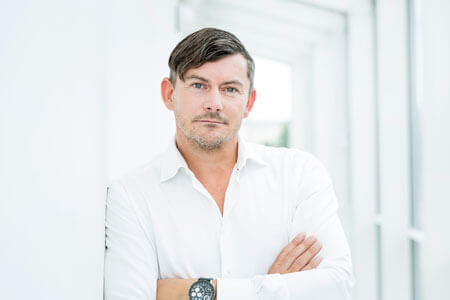 Stefan Prestele
SVP & Chief Marketing Officer
Stefan Prestele is the Senior Vice President and Chief Marketing Officer at TeamViewer. Known for his ability to precisely evaluate and define, capture, and execute dynamic global market strategies. Stefan joined TeamViewer in July, 2016. He is responsible for all marketing disciplines including Demand Generation and Growth Hacking, Digital Marketing, Communications and Analyst Relations, Product Marketing, Field Marketing, Customer Engagement and Advocacy.
Before joining TeamViewer, Stefan was Senior Vice President Marketing Shared Services at Unify, where he successfully integrated planning, execution, and measurement across a global marketing team embodying a digital-first culture. Prior to that, he worked at Parallels as Senior Director, Global Marketing and Operations and was based in Seattle, where he developed and implemented a worldwide go-to-market and growth strategy that included the introduction of new subscription products.
Stefan has held key positions in marketing and marketing-related PR over the past 20 years at companies such as Adobe Systems and Macromedia.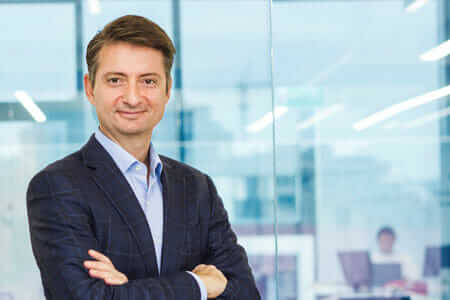 Raffi M. Kassarjian
General Manager, IoT and Monitis
Raffi Kassarjian has been the General Manager, Internet of Things (IoT) and Monitis since January, 2016. Before joining TeamViewer, Raffi served as the Head of Product Management, Marketing and Retail Banking Services for Converse Bank, one of the leading retail banks in Armenia. Prior to this, Raffi was Chief Executive Officer of iCON Communications, which was one of the pioneering wireless internet service providers in the country.
Before moving to Armenia, he was Vice President and General Manager at Fair Isaac Corporation (NYSE:FICO). He launched Fair Isaac's first Internet service shortly after joining the company in 1999. He later oversaw various product P&Ls representing 20% of the company's revenues, and was a member of the company's Executive Leadership Team.
Prior to Fair Isaac, he was a Senior Manager with Accenture's (formerly Andersen Consulting) Strategic Services group, where he led strategy engagements for clients in financial services, telecommunications, and high technology.
Raffi holds Bachelor of Arts and Master of Business Administration degrees from Stanford University.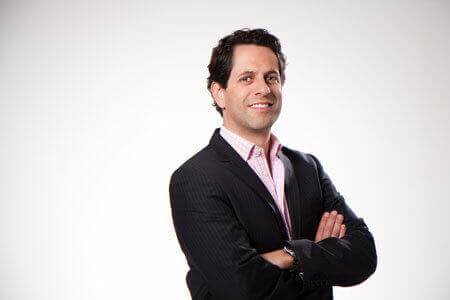 Alfredo Patron
Vice President, Business Development
Alfredo Patron is the Vice President of Business Development at TeamViewer. Known for his innovative approach to building partnerships that drive business growth, Alfredo joined in May 2015 in order to lead TeamViewer's business development. He is based out of the Bay Area in California.
Before joining TeamViewer, Alfredo worked at Skype and Microsoft between 1998 and 2015 in multiple leadership positions and geographies including Mexico, the UK, and the US. During this time, he led teams focused on deals for top applications including Office, Skype, Bing, Onedrive, and Onenote. He also led the EMEA sales and marketing team for Windows Phone.
Alfredo holds a BSc in Systems Engineering from Universidad Anahuac del Sur in Mexico City and a marketing excellence diploma from the Kellogg School of Management. He also holds a certificate of Innovation and Entrepreneurship from Stanford University.