Supercharge Your Field Service Teams with the best-in-class AR solution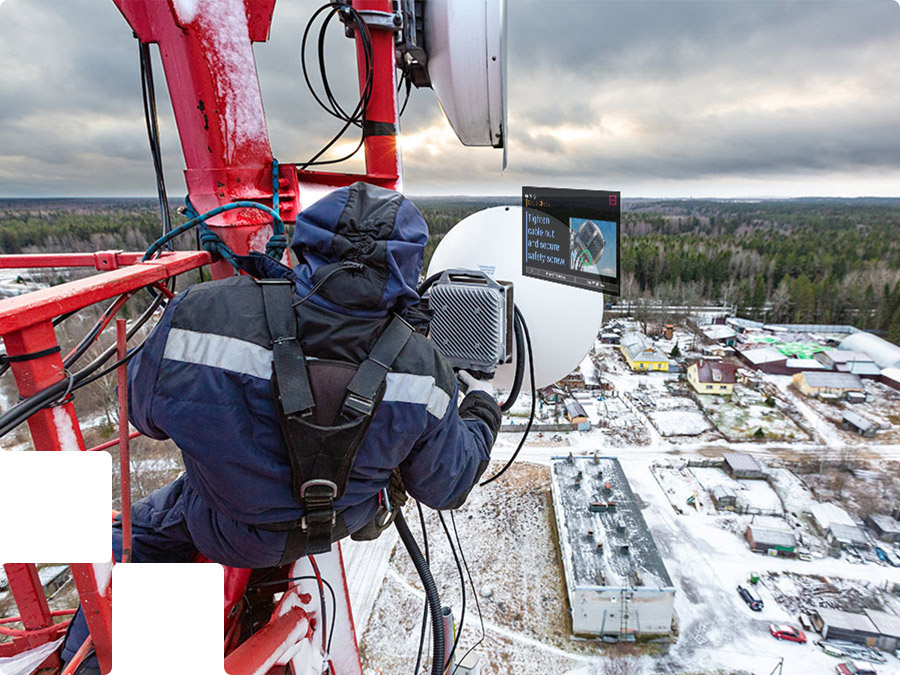 Decrease Time-To-Resolution and increase ROI
Frontline combines wearable computing and augmented reality to give your teams in the field the tools they need to work smarter – so you can deliver excellent customer service every time.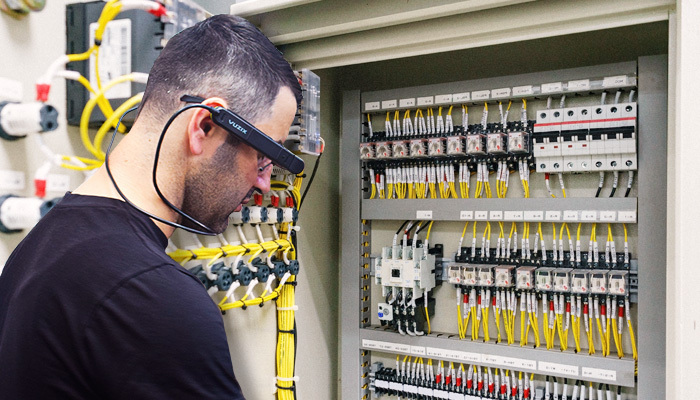 Overcoming industry challenges
When it comes to field service, just one wrong move can mean a big hit to customer satisfaction ratings. What's more, the cost of bringing skilled people on-site can be damaging for your ROI.
But with Frontline's AR technology, you can connect your teams across the globe. Field workers utilize smart equipment to share their first-person perspective with remote colleagues so collaborative tasks such as support, training sessions, inspections, and witnessing can all be performed remotely.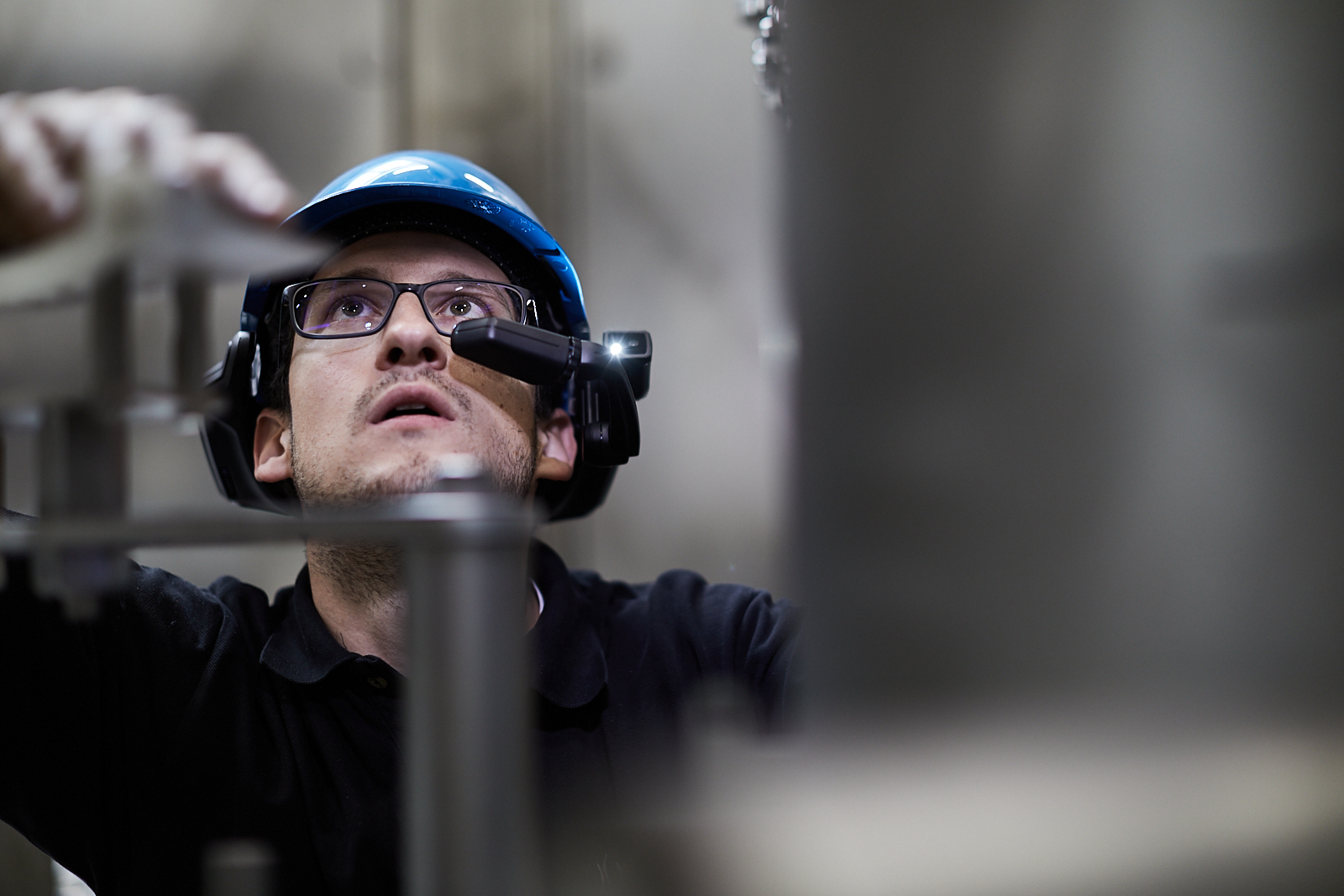 The tools your field workers need to work smarter
Veteran frontline field workers can perform their tasks faster and you can accelerate ramp-up time for new employees with digital access to the information they need to do their jobs. By pairing Frontline with smart glasses or with mobile devices, your field workers can view maintenance procedures, specifications, manuals, checklists, and inspections directly within their line-of-sight.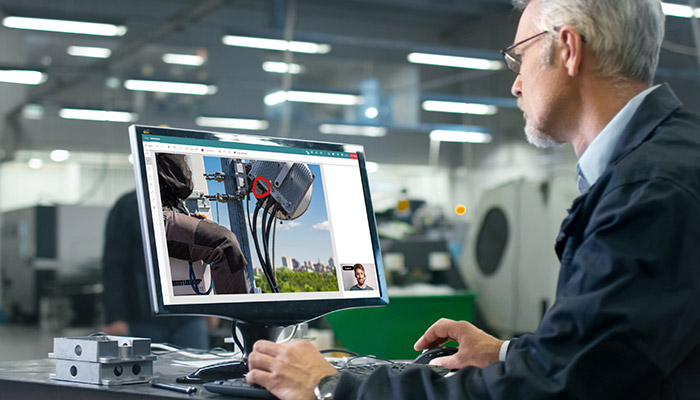 Deliver Unprecedented Customer Service
Improve first time fix rates and cut the time it takes to resolve issues from days to minutes using Frontline's "See-What-I-See" real-time video collaboration technology.
Frontline even makes it easy to come up with innovative service models that will delight your customers.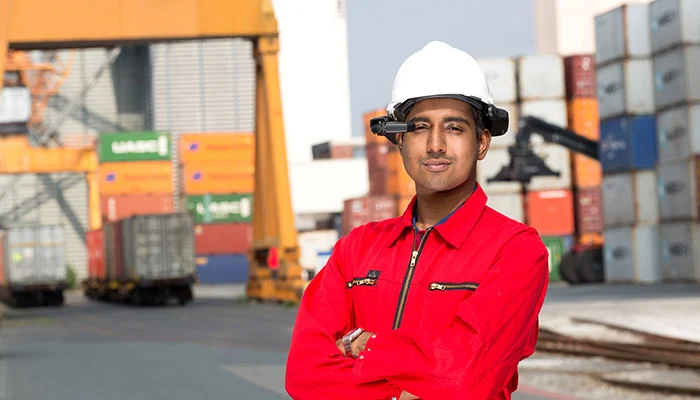 How Frontline xAssist Works?
Field workers can connect with remote colleagues and share a first-person point-of-view using smart glasses.
During a call, participants can remotely control the camera, capture photos, share their screen, and make live annotations to provide guidance or assistance.
Call logs are saved into your Frontline dashboard to facilitate reporting.
Why Choose Frontline?
Leading organizations across the world trust Frontline to deliver mission-critical applications for their teams in the field.
Case Study:
All Information in the Field of View for Liebherr Thanks to Smart Glasses and Frontline
The construction machines developed by Liebherr contain a substantial number of sensors that supply the machine operators with important data on the status of the machine. Previously, the data was only displayed centrally on the machine controller. The crane operators therefore always had to look downwards at the machine control system, but at the same time they had to pay attention to the load, its distribution, and the entire environment. This challenge was overcome with an innovative visualization of essential sensor information in his field of vision via smart glasses.
This greatly benefits the crane operator, who can now fully concentrate on his tools and surroundings. After a short familiarization period, the employees were comfortable with the visualization and found the clear presentation of critical machine parameters to be positive.
Case Study:
KEMPER Reduces Costs and Increases Employee Satisfaction with the Help of Augmented Reality
Thanks to remote support through Frontline, Kemper now solves problems with its welding smoke extraction systems far quicker. This ensures first-class service and cuts costs. The reduced need for travel also means Kemper's services are friendlier on the environment, and ensure a better work-life-balance for their mechanics.