Pihlajalinna Oyj maximizes productivity in healthcare IT support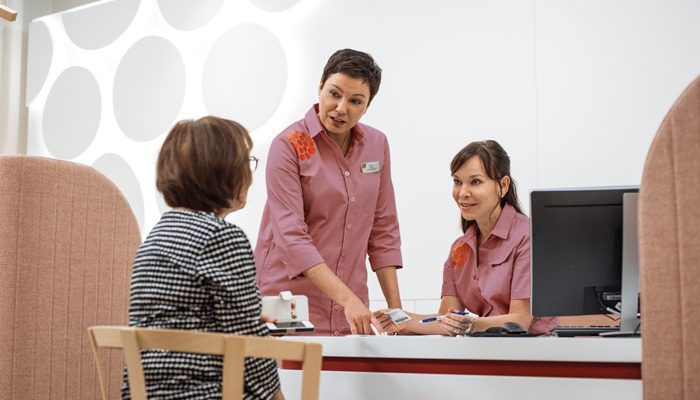 Pihlajalinna Oyj is a large nationwide provider of healthcare and social services in Finland. With a network of clinics, hospitals, and other facilities, Pihlajalinna Oyj serves a diverse patient population and employs a team of over 7,000 medical professionals and support staff.
Like many healthcare providers, Pihlajalinna Oyj relies heavily on technology to support its operations and provide high-quality care to its patients. The organization's IT infrastructure includes electronic medical record systems, appointment scheduling software, and various other applications and devices that support daily operations. As a healthcare provider, they handle sensitive patient data, and it is important that this data is protected from unauthorized access. IT support can help to maintain the security of systems and data, helping to prevent data breaches and protect patient privacy. To ensure the security and privacy, Pihlajalinna Oyj is required to adhere to strict regulations, including the General Data Protection Regulation (GDPR).
Challenges
IT issues, like connectivity problems or missing updates in an application, can be a major distraction for employees in the healthcare sector, taking them away from their primary duties and reducing their productivity. Quick and reliable IT support helps to minimize these distractions, allowing employees to focus on patient care. Pihlajalinna Oyj already had a remote support product in place but was looking to replace it with a more sophisticated solution. In particular, they wanted better control over who uses TeamViewer within the company and which access rights to devices and applications each support employee has. When looking for a new remote connectivity solution, Pihlajalinna Oyj's IT support team set some requirements:
Security: For Pihlajalinna Oyj, security is a number one priority when remotely supporting medical practitioners who process sensitive patient information on a daily basis.
Reliability: Reliable remote connectivity is of upmost importance for providing effective care. This is because considering doctors and healthcare workers often operate in time-sensitive, critical scenarios, so it's important to have their work systems and equipment up and running at all times.
Compliance: Pihlajalinna Oyj needed a solution that also ensured complete compliance with all GDPR regulations in their support services, with as little complexity as possible.
Solution
To address these concerns, Pihlajalinna Oyj decided to partner with TeamViewer for its remote IT support needs. TeamViewer Tensor offered several features that made it an appealing choice. One of the main reasons for this decision was Conditional Access, which enables them to control all incoming and outgoing TeamViewer connections at the user, group, and device levels. This provides an extra layer of security and helps prevent unauthorized access to sensitive data.
Results
As a result of implementing TeamViewer Tensor, Pihlajalinna Oyj was able to increase productivity for its IT support staff. By being able to address issues more efficiently, the team was able to handle a greater volume of work in a shorter amount of time. This, in turn, led to reduced costs for the company, as the team was able to complete more work with fewer resources.
Peace of mind with role-based access control: TeamViewer Tensor offers conditional access options that enabled Pihlajalinna Oyj to comply with GDPR regulations and meet confidentiality standards. User privileges can be separated by user role and limit permissions.
Ultimate reliability: The reliability of TeamViewer's remote support infrastructure means that Pihlajalinna Oyj's IT support services can help medical facilities operate more effectively, efficiently, comply with today's regulations, and recover quickly from unexpected technical issues.
Productivity: TeamViewer Tensor has increased productivity by increasing the number of tickets each technical support agent can get through in a day.