Why the future of warehousing is hands-free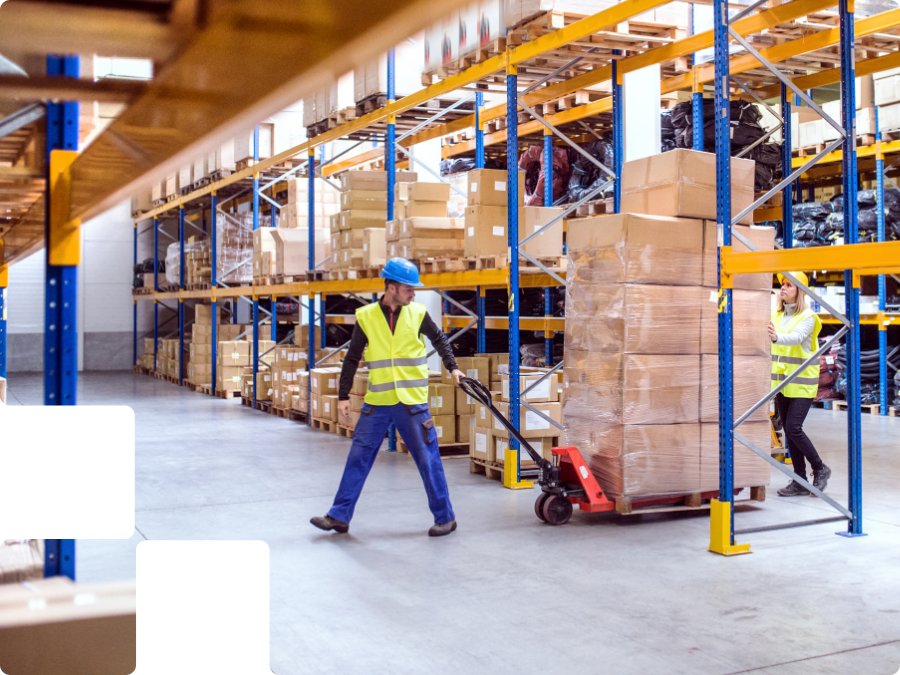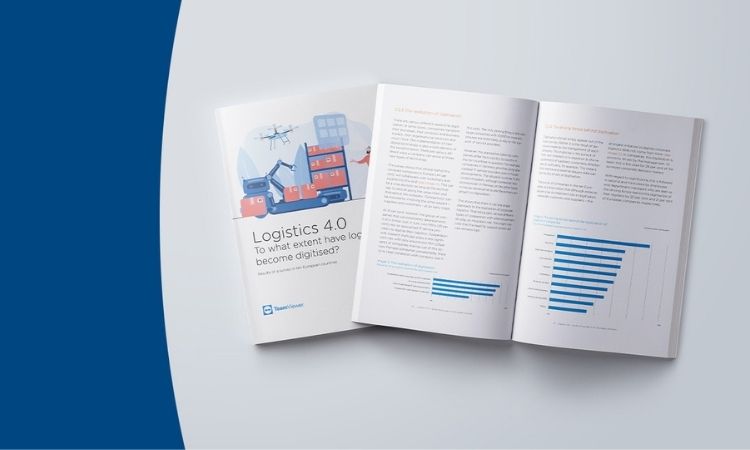 The only constant in logistics is change
Increasing globalization and the rise of e-commerce means the entire supply chain is undergoing fundamental changes. The rapid global growth means one thing for most companies: outsourcing of logistics activities with more than 80% of all Fortune 500 companies and 96% of Fortune 100 now using some kind of third party logistics provider (3PL).
For logistics providers, the increasing demand results in greater pressure to fulfill customers' rising expectations – not only in classic warehouse operations, but also with value-adding services for production and manufacturing support.
In our joint research with the Handelsblatt Research Institute, we asked decision makers about tackling challenges in logistics. Digitalization is the answer when it comes to relieving the ever-increasing time and cost pressures. But it can only be effective when the solutions fit to the conditions of the individual warehouse. Which is where TeamViewer's industrial Augmented Reality solutions come in.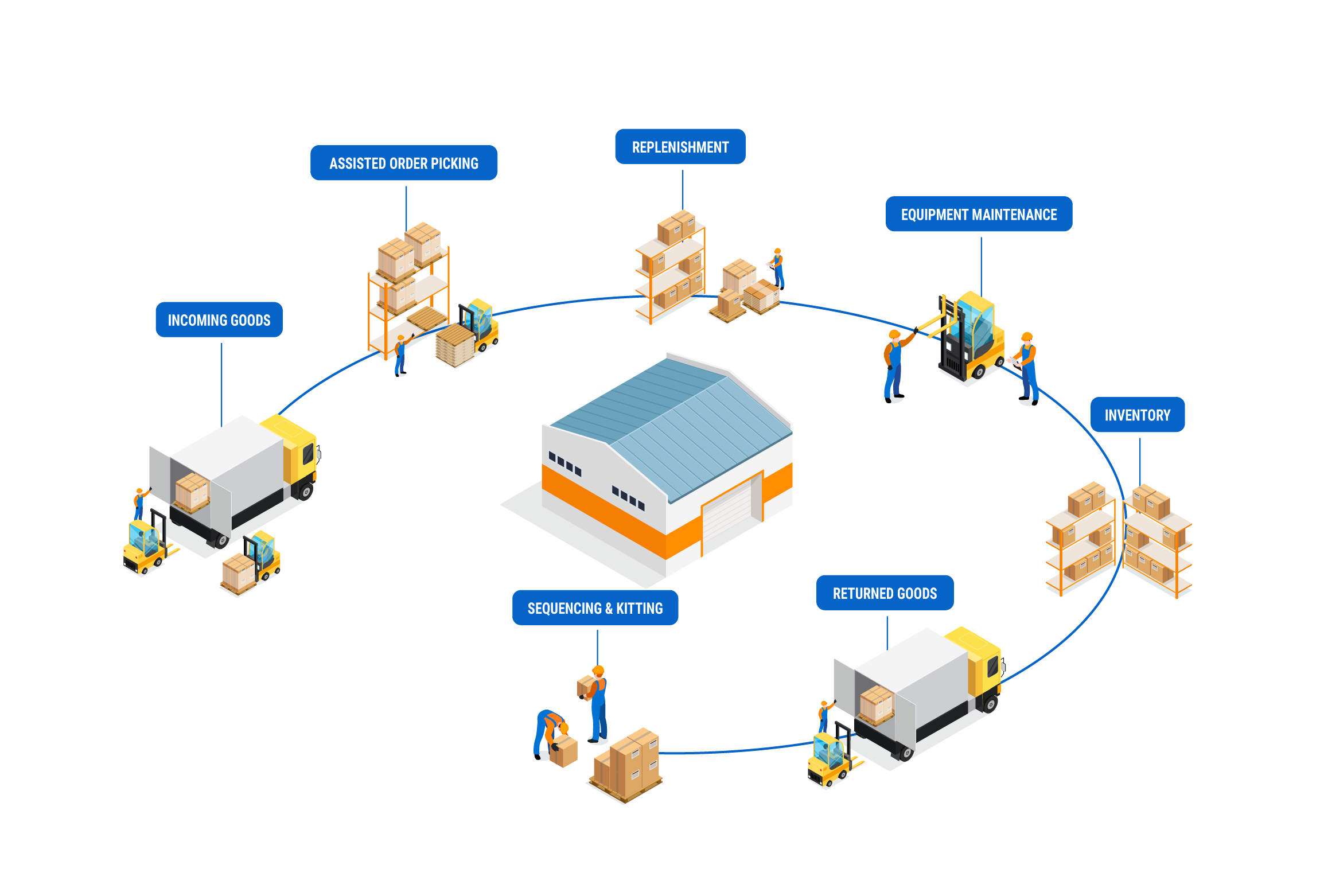 Augmented Reality helps tackling warehouse challenges
With fulfillment schedules tightening, margins thinning and competition rising, the warehousing sector is under pressure when it comes to streamlining processes and training and retaining talent. Here's how Augmented Reality (AR) solutions running on smart glasses and other wearables can help:
Visually train and guide your frontline workforce
Improve productivity with hands-free operation
Integrate into backend for maximum efficiency
TeamViewer Frontline
TeamViewer Frontline is a fully integrated productivity solution platform. It's especially useful when it comes to increasing the efficiency of manual processes, which still dominate in warehouse operations. Keep reading to learn more.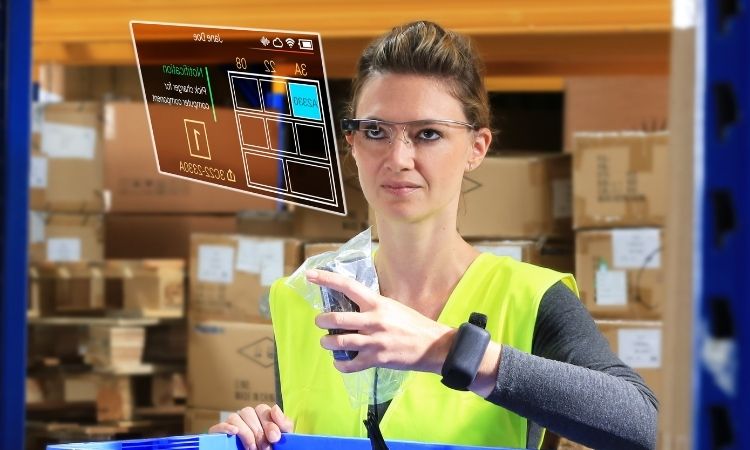 Vision Picking – an easy-to-use and easy-to-implement game changer
Improve error rates and become more competitive
Resolve exceptions and issues in real-time
Gain real-time insights of warehouse operation
Reduce rework and increase customer satisfaction
Accelerate staffing ramp-up and knowledge transfer
No infrastructure changes to your warehouse needed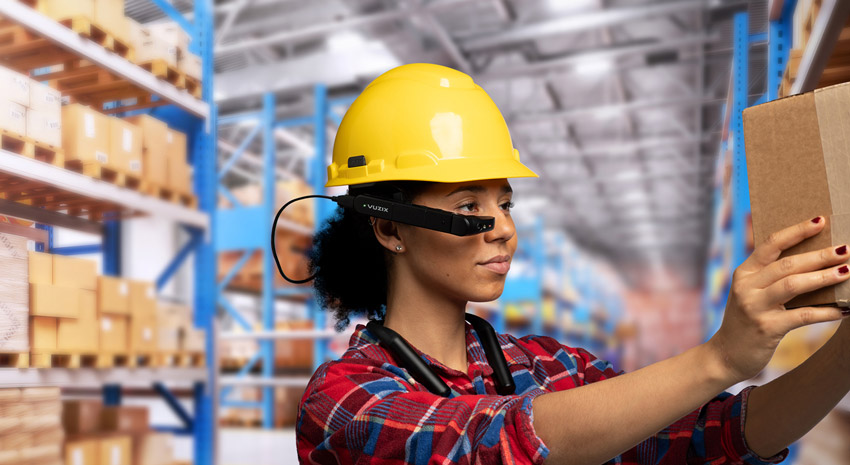 Empower your operators and transform your order processing with AR
With visual information shown on smart glasses and other wearables, and intutive control via voice, you create a 21st century hands-free workplace for your operators. Picking becomes more ergonomic and less error-prone, as demonstrated by high user acceptance across the field. Additions like gamification features elevate the experience even further, making your warehouse a fun place to work and leading to improved motivation and staff retention.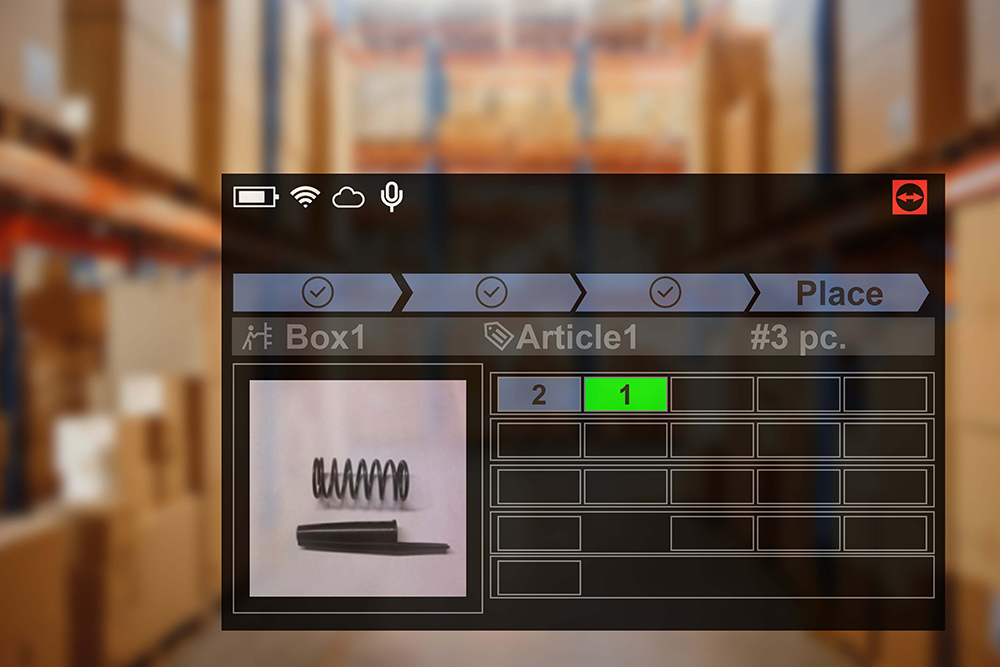 How vision picking works:
Information about the item such as location, quantity and picture is displayed within the operator's line-of-sight on the smart glasses display.
Dynamic highlighting shows the next required action e.g. how many items to pick. Actions are easily confirmed via external scanners, integrated camera, or voice command
In case of issues or irregularities, special handling options at every step of the operation support instant resolution.
When an order is finished, the next one in line is automatically pulled from the system and ready to be carried out.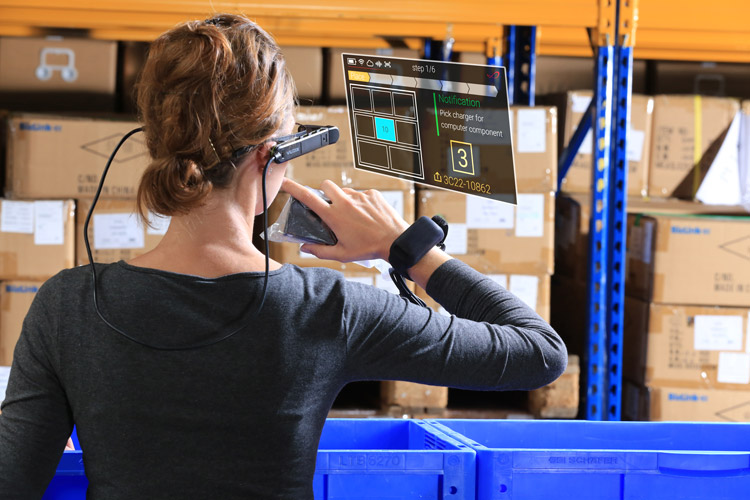 A winning combination
Connected to the local Wi-Fi, the solution continuously exchanges data with your warehouse management system (WMS), allowing for real-time order changes or cancellation – and also enabling your workforce to stay connected at all times.
In combination with industry-standard scanners and other confirmation devices, Frontline's vision picking solution guarantees an optimized warehouse experience and performance.
Out-of-the-box software components are easily added within Frontline's vision picking solution xPick, further streamlining operations across multiple use cases including when it comes to value-added services.
Is Frontline the right platform for your warehouse operations?
Choose Frontline if you're looking for a solution that's easy to deploy and scale across multiple sites and use cases. Keep reading to see that Frontline is so much more than a visual picking solution:
Training
They say that a picture speaks a thousand words – that's especially true when it comes to transforming static onboardings into visual training with Frontline. Instead of following one of your experienced operators around for days, the trainee simply puts on a pair of smart glasses and gets clear step-by-step guidance. Cover classic warehouse operations like order picking, as well as more granular activities such as pre-assembly (value added services), or learning about complex maintenance procedures on warehouse equipment. In addition to digital guidance on the job, experienced colleagues are always just one call away. This translates into full support for new staff and lower resource investment for the company.
Repair & Maintenance
Frontline covers much more than your core warehouse activities. With its comprehensive solutions for maintenance and remote support, equipment inspections and troubleshooting are easier than ever before. Support your on-site technicians with a digital solution that translates analogue instructions into interactive digital guidance – with documentation functionality directly integrated. If help from an external expert is needed, simply switch to Frontline's remote assistance solution and get help whenever and wherever needed with no waiting time and no interrupted productivity.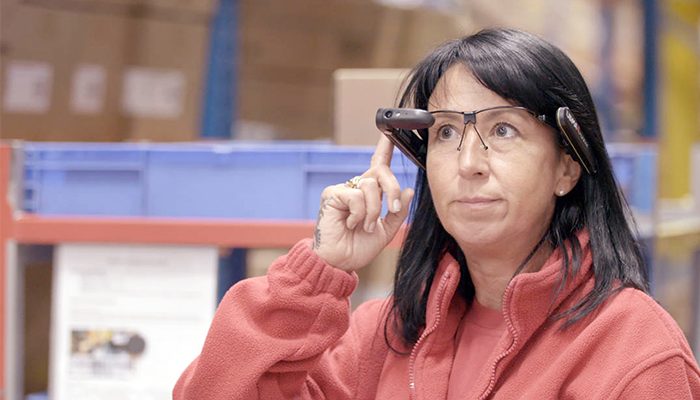 DHL Supply Chain Makes Vision Picking Global Standard
After successfully completing global AR pilots, DHL Supply Chain keeps on expanding vision picking to more warehouses around the globe, establishing a new standard in order picking for the industry. Smart glasses provide visual displays of order picking instructions along with information on where items are located and where they need to be placed on a cart, eliminating the need for paper instructions meaning pickers can work more efficiently and comfortably. Frontline's enterprise-critical benefits include:
User-friendly and intuitive interaction
Matured and reliable industry solution
Fast implementation and easy-to-scale