Boosting Team Performance in the World's Fastest Laboratory
Together with the Mercedes-AMG PETRONAS F1 Team, we are unleashing the full potential of digitalization in motorsport. Learn how our solution portfolio including remote connectivity, augmented reality, and artificial intelligence helps the teams solve essential challenges. Together, we push the boundaries for what is technically possible in teams where every second counts.
Bringing Significant Efficiency Gains to a Global Team
When partnering with TeamViewer, the Mercedes-AMG PETRONAS F1 Team addressed essential challenges, such as running lab tests out of hours, supporting the trackside crew via remote engineers, and reducing CO2–emissions despite travelling the world's race tracks. Here's how TeamViewer helped solve these challenges.
Great Gains in Lab Test Efficiency
The ability to remotely monitor and connect to the UK's Test and Development Lab enables technicians and engineers to successfully run tests out of hours and conduct multiple tests simultaneously. This has considerably improved test speed and efficiency.
Learn More
Improved Trackside Performance
Regulations allow a maximum of just 60 technical team members permitted trackside on race weekends. TeamViewer provides an essential remote connection between the small trackside crew and the UK-based engineers and data. This translates into a significant competitive advantage when minutes saved can result in points won.
Learn More
Reduced Carbon Emissions
Global travel is a prerequisite in Formula One, but for the Mercedes-AMG PETRONAS F1 Team, TeamViewer's remote support solution has reduced the number of people required to travel to race weekends as well as the need for third parties (suppliers, machinery/tooling experts) to physically visit Brackley for repair work.
Learn More
Lewis Hamilton Makes Music with TeamViewer
Did you know that Lewis Hamilton creates music in his spare time? Despite the pandemic, he could collaborate with a good friend and music engineer thousands of miles away to keep the creative production running.
TeamViewer gives lightning fast and reliable access to data to drive performance for the Mercedes-AMG PETRONAS F1 Team
TeamViewer's secure remote connectivity solution enables the Mercedes-AMG PETRONAS F1 Team's race engineers to provide the driver with instant and consistently reliable access to all the data, stats and live feeds they need when they enter the garage, to inform their strategy for the next and future runs.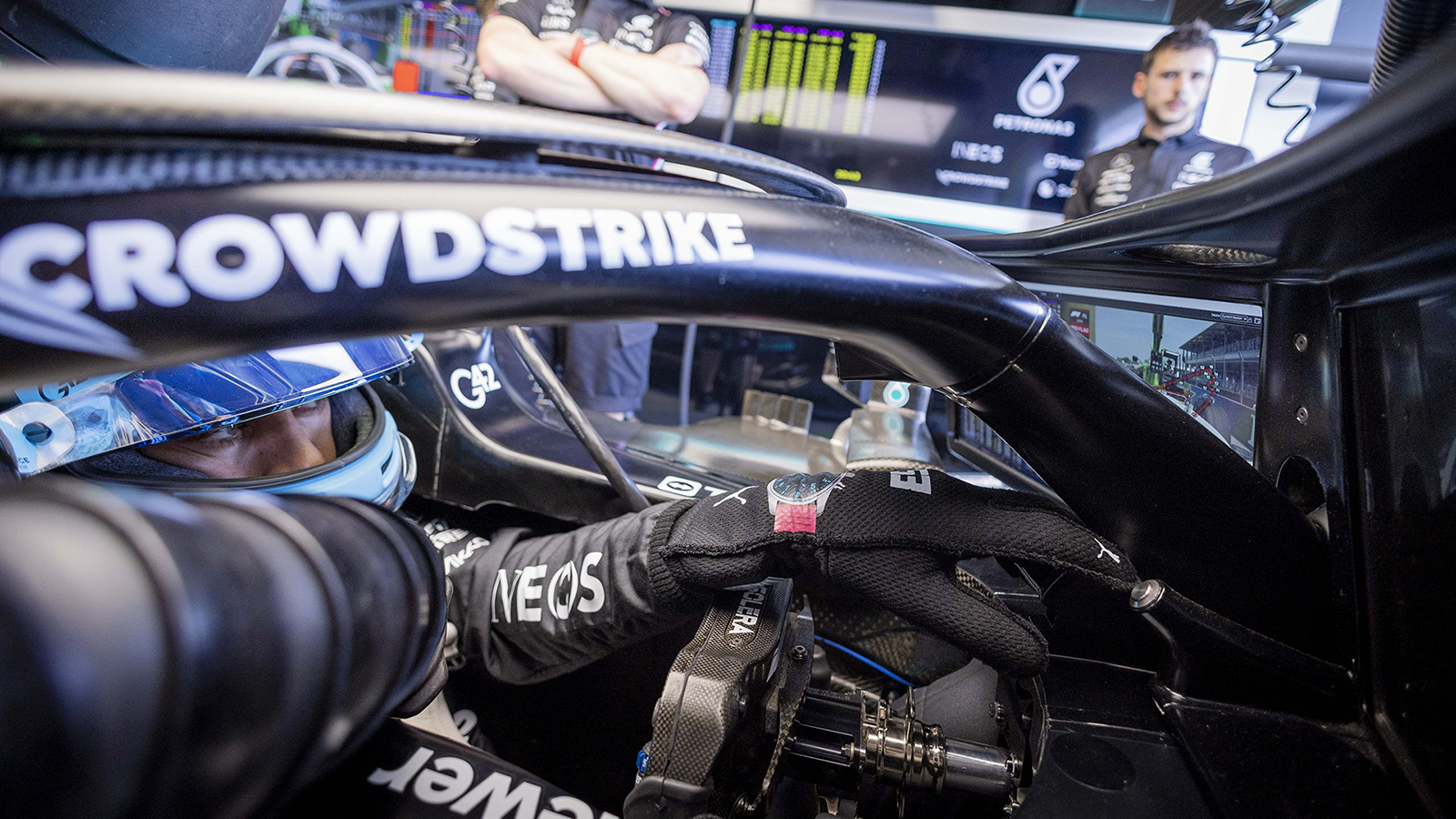 George Russell Assembles a 3D Cube with Augmented Reality Guidance
The newcomer in the Mercedes-AMG PETRONAS F1 Team, George Russell puts his concentration skills to the test when he assembles a complex 3D cube with and without the help of augmented reality. The result speaks for itself.