A unique partnership with one of the world's most powerful automotive brands
When groundbreaking innovation meets team spirit, everything becomes possible
TeamViewer is the new official partner of one of the world's most powerful automotive brands competing in the world's biggest annual sport, Mercedes-AMG PETRONAS F1 Team and Mercedes-EQ Formula E Team.
These teams are technology incubators for the automotive industry – they push the limits of engineering by permanently innovating on all dimensions. This perfectly matches our innovation journey, in the past years we've taken major steps to become a leading player in the enterprise, IoT and industrial AR space.
This partnership will perfectly support our long-term growth strategy and create opportunities to transfer use cases from the most data-driven sport into the industrial environment of our customers.
A far-reaching branding and technology partnership
Additionally to prominent branding on both cars and driver's racing suits, this partnership is centered around TeamViewer's technology. Together we will deliver strong proof points for existing technologies and innovate new use cases for TeamViewer customers across all regions and segments.
Mercedes is already using TeamViewer for remote access and operations on the racetrack and in headquarters. Now TeamViewer will make the Mercedes teams even more efficient, with optimized remote operations and enhanced connectivity between team operations trackside and back at base, notably in terms of race support operations during testing and racing.
Significant opportunities:
Position TeamViewer's large product portfolio for IoT & asset management
Augmented reality supported inspection, maintenance and technician training
Augmented reality experience for fans that can't attend the event
Life customer engagement through chat and video with fanbase
Behind the scenes reports – let fans get close to the drivers and crew
Digitize F1 and act as role model for further use cases
#1
winner of the last seven F1 World Championships
#1
team fan social engagement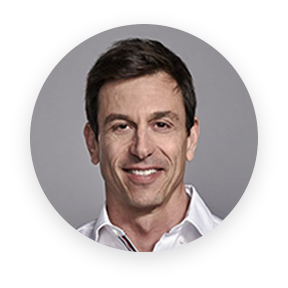 Toto Wolff
"We are thrilled to announce this new partnership with TeamViewer. Motorsport is a proven catalyst for technology and business development, and we are excited to work together on both fronts over the coming years. It is a dynamic and ambitious brand, and a perfect fit for the pioneering spirit of Mercedes-Benz in motorsport. By working together across F1 and FE, we can drive gains in technology performance, and we will help optimize remote operations for many companies across the globe. In addition to our own ambitions in terms of sustainability, we are convinced that the growth of companies like TeamViewer will make a meaningful difference to CO2 emissions on a much greater scale. I'm excited to welcome them to the team – and looking forward to seeing their brand enter the global stage with our Monaco races in May."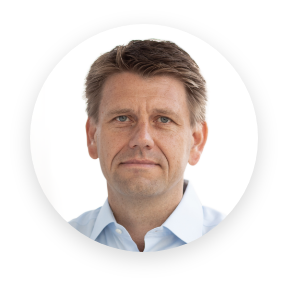 Oliver Steil
"We are very proud to become an official partner of Mercedes-Benz, one of the most iconic brands in motorsport. TeamViewer and Mercedes share the same values of performance, innovation, and engineering. This partnership is a key pillar in our strategy to build a truly global tech brand, while creating new opportunities to transfer use cases from the fastest-moving and most data-driven sports into the industrial environment of our customers. We are excited to provide the Mercedes Formula One and Formula E teams with our leading connectivity solutions for remote diagnostics and collaboration – making them faster, more efficient, and more sustainable. Joining forces with the most successful teams in motorsport underpins our strategy to grow stronger for longer and generates additional value for our customers, employees and shareholders."