Setting New Standards in the Food and Beverage Industry with AR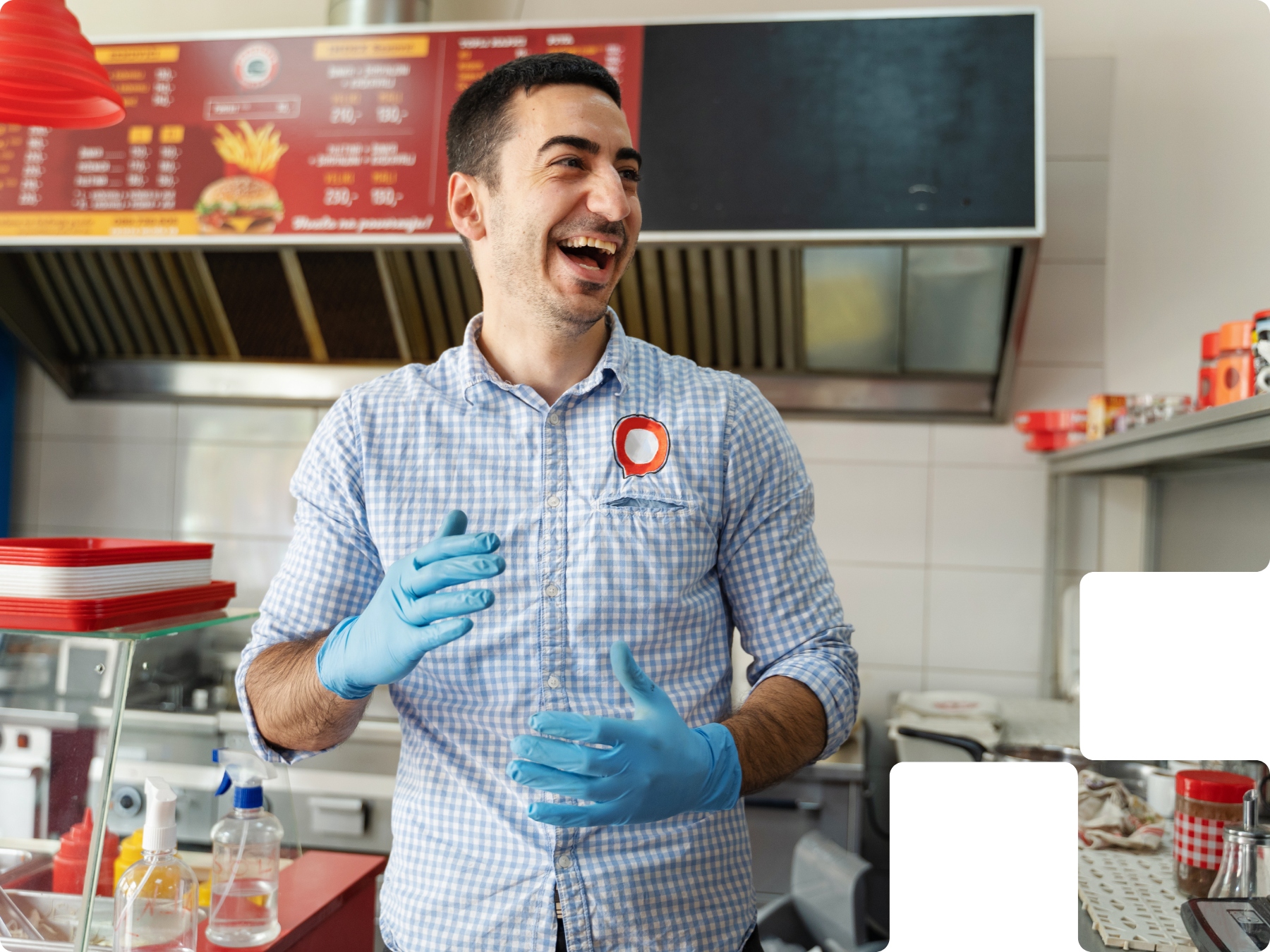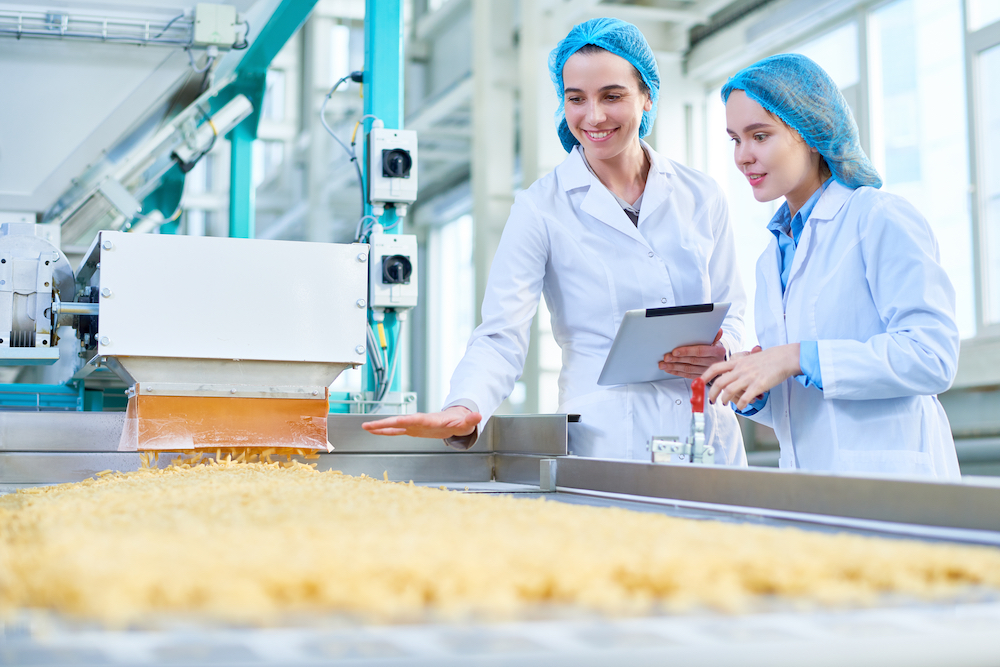 An Industry in Constant Evolution
The food and beverage industry has drastically changed in the past decades, from increasingly complex logistics and supply chain management to wide-reaching manufacturing constraints and food safety practices. On top of that, the sector is facing immense challenges like rising cost pressure and an emerging skill gap.
When it comes to overcoming such challenges, industry-tailored technology is a real game changer. The usage of industrial augmented reality solutions stands out. They are easily adapted to multiple processes along the entire food and beverage value chain and provide the right tools for the frontline workforce to ensure high quality results, transparency, and flexibility.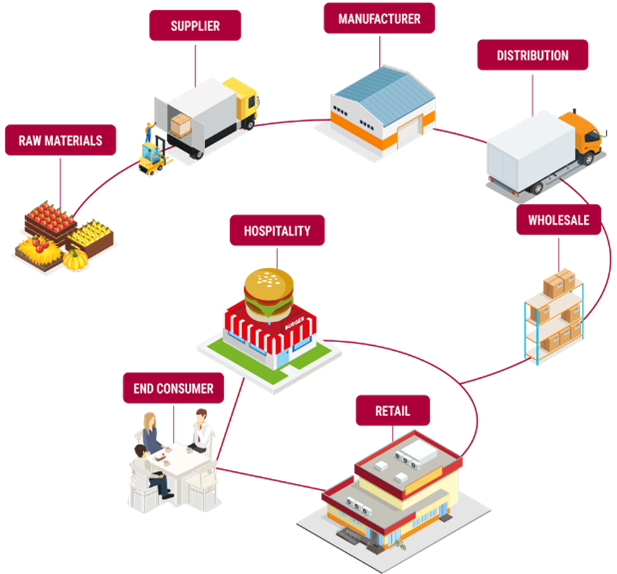 About TeamViewer Frontline
With dedicated AR solutions, our enterprise productivity platform simplifies processes for your frontline workforce, delivering step-by-step instructions, documentation features, and remote assistance. Optimized for the use of wearable devices, our industrial AR solutions enable frontline workers to perform their tasks hands-free, improve their productivity, and reduce errors.
Supporting All Processes in the Value Chain
TeamViewer Frontline supports a wide variety of processes in the food & beverage industry through visual and interactive solutions.
Logistics and warehousing
Manufacturing
Equipment inspection & maintenance
Training and onboarding
Quality assurance
How the Industry Benefits from Industrial AR Solutions: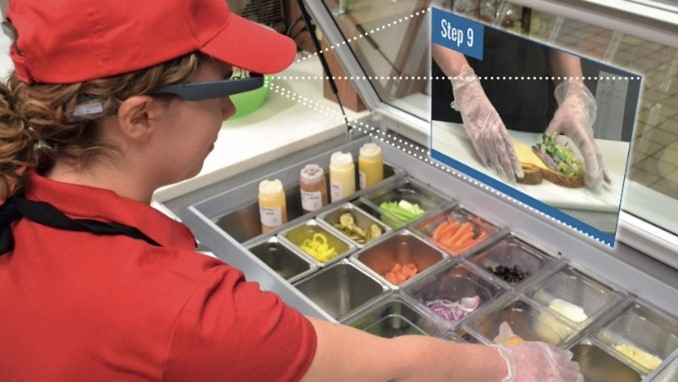 Augment Training for Staff with Industrial AR Solutions
One of the most pressing issues in the industry is clearly employee turnover, reaching up to 144% per year. Rising operational efforts for onboarding new staff and the loss of productive time represent a significant cost factor – and enormous optimization potential.
That's where AR solutions come in. They allow for faster training while the interactive character supports better knowledge retention. As the solution runs on smart glasses, the employees hands stay free for direct practicing while they are receiving all the information they need right in their field of view.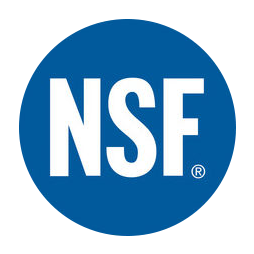 With TeamViewer's latest AI capabilities in the Frontline platform, we are raising the bar for our customers once more, collaboratively deploying innovative technology to improve and strengthen the global food industry.

Efficient On-Demand Equipment Maintenance
Regular maintenance and inspections are essential for successful and steadily running operations in the food & beverage industry. Avoid unnecessary downtimes or errors by equipping your frontline workforce with industrial AR solutions.
Let workers be guided through inspections or installation processes in an easy step-by-step manner. On top of that integrated functionalities like checklists for diagnosis or documentation features such as taking pictures and remote assistance for instant troubleshooting round up the solution.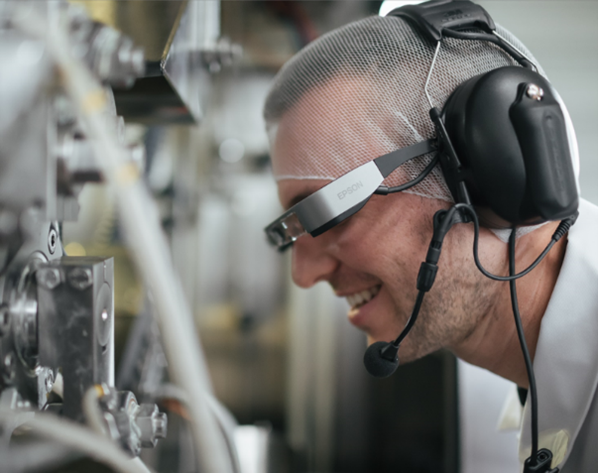 Go Beyond Pen & Paper Auditing
When it comes to compliance and auditing the stakes are high. How about streamlining those processes and making them bullet-proof with AR support? Carry out self-audits paperless and hands-free with AR solutions.
Digitalize checklists, navigate through them easily via voice command, and have everything collected in a report or directly fed into your backend system. When a subject matter expert is needed, they are only one call away with the integrated remote support functionalities, allowing for see-what-I-see video collaboration.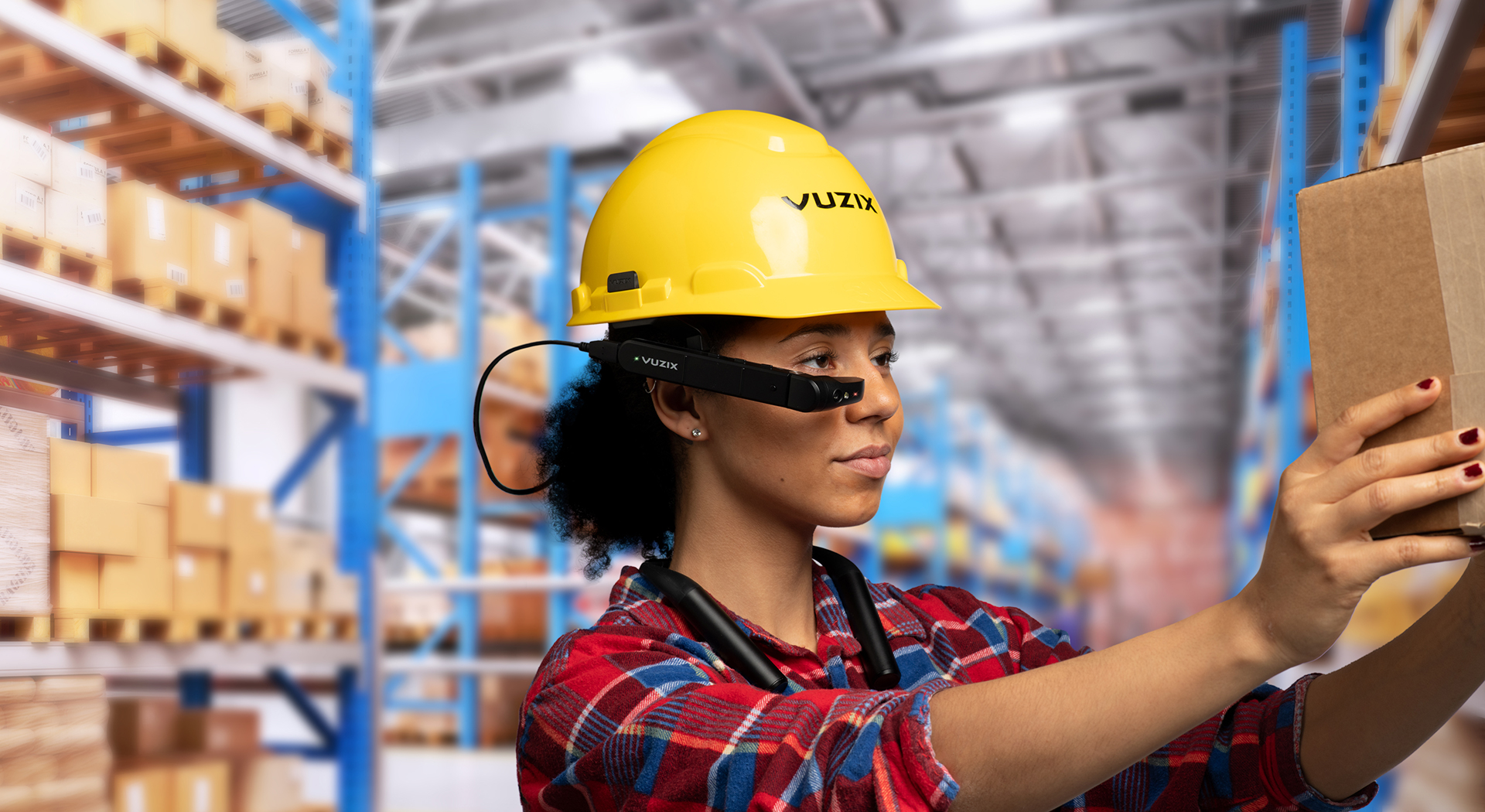 Improve Your Logistics Processes with Vision Picking
When it comes to keeping your logistics processes on track, vision picking offers a great solution to uplevel your productivity and accuracy. Manual tasks like receiving of good, order picking, sorting of goods, inventory, handling refrigerated specialties and more are covered by our dedicated logistics solution.
Operators are provided with visual instructions showing pictures of items, locations, and quantities in their field of view and allowing them to work hands-free to handle the goods.
Case Study
Wendy's Leverages a Flexible AR Technology Approach for Food Safety and Supplier Oversight
In order to address immediate and specific needs in the post-pandemic era, Wendy's has used livestreaming technology to improve its processes.
Case Study
Coca-Cola HBC Aims for 100% Accuracy Using TeamViewer's Frontline Vision Picking Solution xPick
Thanks to our AR picking solution, Coca-Cola HBC has achieved great performance and accuracy, and most importantly, a satisfied logistics workforce.