Online Sales & Consultation
Connect With Prospects One-On-One
Digitally transform your in-person consultation experience. Connect with your customers anywhere and anytime.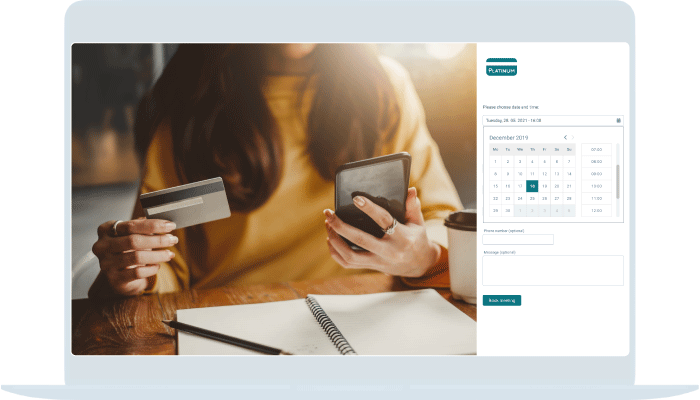 Appointment Scheduling
Allow agents and customers to book appointments
Use our appointment booker feature to allow customers to book meetings with your team. Allow your team members to define when customers can book meetings with them. Sync calendars for easy handling and customize the appointment booker to fit your brand.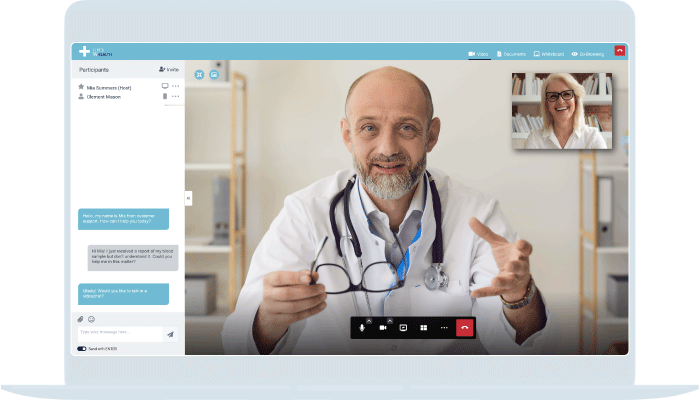 Video Consultation
Get personal using Video Chat
Use the fully web-based Video Chat to conduct video consultations from any device or operating system. Customize the experience of your customers to fit your brand identity by making changes to color and texts.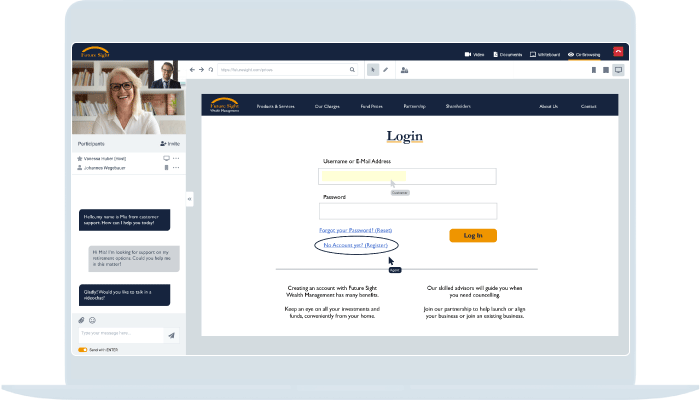 Universal Co-Browsing
Browse the web with your customers
Use Universal Co-Browsing to browse to your website and present products or services listed there. Leverage additional online tools like configurators, applicable calculators and more to interactively guide and consult customers.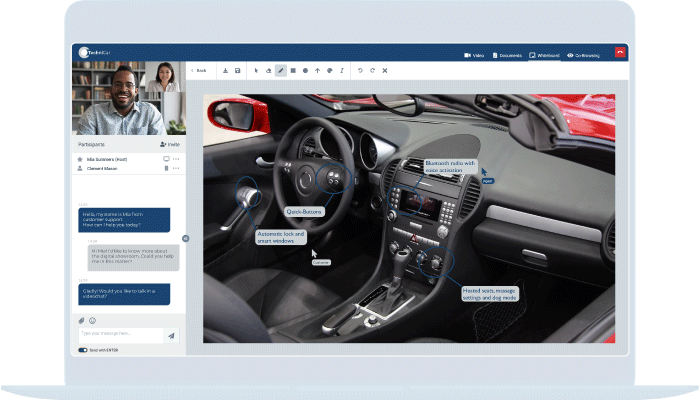 Whiteboard
Visualize what's important
Sometimes an image says more than 1000 words. With the Whiteboard, your team members can visualize complex topics for customers to achieve clarity and further interact with customers to provide solutions.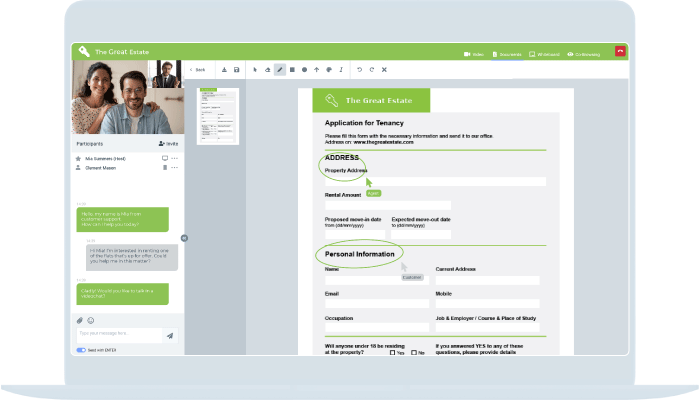 Document Co-Browsing
View and edit documents with customers
Open PDF documents like contracts, application forms or other templates to read and fill them out together with customers. Highlight what's important and sign documents using eSignature.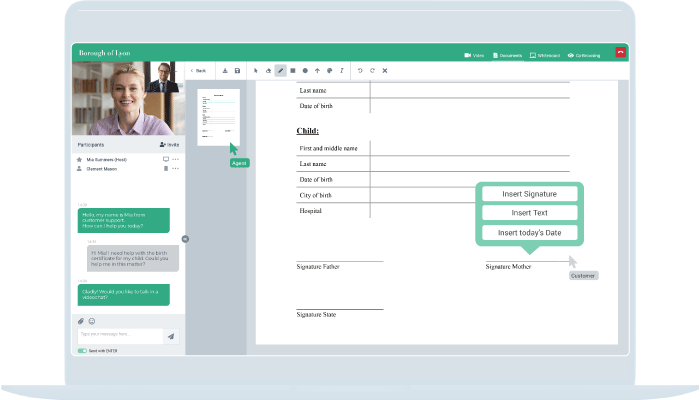 eSignature
Conduct case-closing online meetings
Avoid unnecessary, asynchronous back and forth correspondences and signing processes and further digitally enable your team. Integrate your existing eSignature solution with TeamViewer Engage or use our standard solution for qualified electronic signatures.
Industry Use Cases
Learn how TeamViewer Engage can help your industry
Holistic, all-in-one solution
We developed TeamViewer Engage to cover your use cases from start to end. Centralize your online sales and consultation efforts in one central platform to serve your customers best possibly. Reduce the hassle for team members to switch between applications and enable them to focus on what's most important – your customers.
Secure and compliant
All connections with Engage's services are SSL/TLS encrypted or in case of audio/video streams protected by DTLS/SRTP. With different hosting options (public cloud, private cloud and on-premise) and ISO 27001 certified cloud service providers all over the world, we give you the choice and make sure your data is safe.
Your Success Is Our Success
You're in good company to elevate your customer engagement.