TeamViewer Assist AR

Features
Assist AR is a remote support solution that provides easy, fast, and secure augmented reality-powered visual assistance to identify and solve problems from anywhere in the world.
3D Annotations
Using advanced 3D object tracking, the expert can "mark" the display with arrows, notes, and highlights that make it easy for the user to follow along with the expert's instructions. And the notes "stick" to the referenced real-world objects, even if the camera moves away.
Watch the video
Optical Character Recognition
Optical Character Recognition, or OCR for short, is a functionality to recognize printed characters like those often found on machines, tools, and equipment. Once recognized, those characters can be used anywhere through the normal cut-and-paste function.
Watch the video
Real-Time Information Sharing
Experts can access any information on their desktop and with just one click effortlessly share precise data in real-time with the on-site user.
Watch the video
SMS Session Invite
An invitation link over standard messaging (SMS) protocols can be send to the person who needs assistance. The person just clicks on the link to install the app and join the session.
Session Recording
Every session can be recorded from the expert's side, producing a video file that is immediately ready for use on any computer.
Send/Receive Files
With just the click of a button the expert can send a file to the remote user, making sure the problem is solved just as it should be according to the documentation.
Watch the video
Web Client session
Establish a connection by simply login into our TeamViewer Management Console and entering your partner´s ID on the Web Client page.
Watch the video
Multi-Viewer Calls
The expert can invite up to 8 participants to an ongoing call. This feature allows the users to see what the expert sees in real time.
Watch the video
Connection Protocol
Store a detailed history of sessions between the expert and the user for documentation and compliance purposes.
Mobile SDK
With our Enterprise Software Development Kit (SDK), you can utilize full Assist AR functionality and provide the best AR remote support experience to your customers by embedding AR remote assistance capabilities within your own mobile apps.
Chat
Exchange messages within a session and navigate through the participant list. Also, you can now enable the chat messages preview to not miss any message you received during the call.
Watch the video
Leveraging Latest and Greatest Technology on Mobile Devices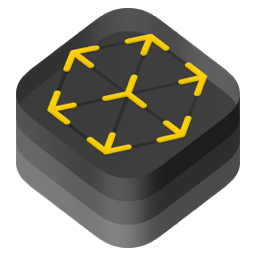 Apple LiDAR Scanner
ARCore Depth API
The Industry's Highest Level of Connection and Data Security
All remote sessions are AES-256 bit end-to-end encrypted, complying with SOC2, HIPAA/HITECH, ISO/IEC 27001, ISO 9001:2015, and GDPR.
Do you have questions or need further details?
Thanks for contacting us!
We'll be in touch soon.