EXPERIENCE TRUE MIXED REALITY
Empower Frontline Workers with Immersive Instructions
Add a new dimension and create a virtual desktop! Mixed Reality speeds up your success wherever visualization of information is needed.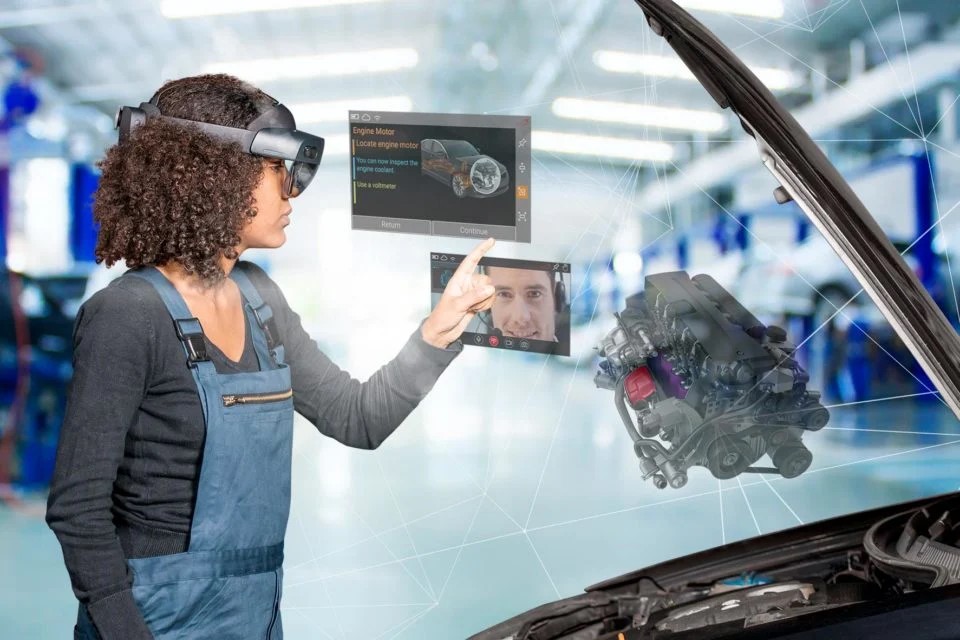 FRONTLINE MR CLIENT
Frontline Workplace for Microsoft HoloLens
Frontline Workplace for Microsoft HoloLens 2 enables Frontline Workers to execute their tasks in a true hands-free manner with all necessary information right in their field of view. Mixed Reality offers multiple benefits for use cases that call for an immersive experience like
Training & Learning
Maintenance
Remote Assistance
Assembly
Quality Control
Packaging
VISUAL STEP-BY-STEP GUIDANCE
Use the Full Frontline Force now in 3D
Multiple Windows and Parallel xAssist Calls
With Frontline Workplace MR you can arrange multiple windows and media such as PDFs, videos, images, blueprints or large manuals wherever you want them to be, and call an expert for extra support at the same time.
Spatial 3D Objects: Easy to Engage and Interact
Imagine viewing a correctly scaled 3D model of a product, comparing it to the real-life version and virtually modifying it in real time. Plan steps ahead and visualize what to do next.
FRONTLINE WORKPLACE MIXED REALITY
Intuitive Interaction and Easy Access
Enhance your employees' reality by overlaying the real world with digital information.
LEARN MORE
Are you ready to add another dimension to your reality?
Contact us for an individual consultation!