Service representatives should be attentive, caring, patient and, above all, have a positive mindset. In banking, however, customer service is even more important than in other areas. Excellent service helps banks to attract new clients, retain their existing ones and create more value.
Why it's so important
Good customer service is crucial to the success of a financial services provider. Banks with the best possible service not only regularly win new customers, but they offer them an outstanding experience. The central task of service staff is to select the right products and services to best support their clients.
However, there is another reason why exceptional service in banking is very essential: They make the customer feel valued. As trivial as this point may seem, it is indispensable for retaining them.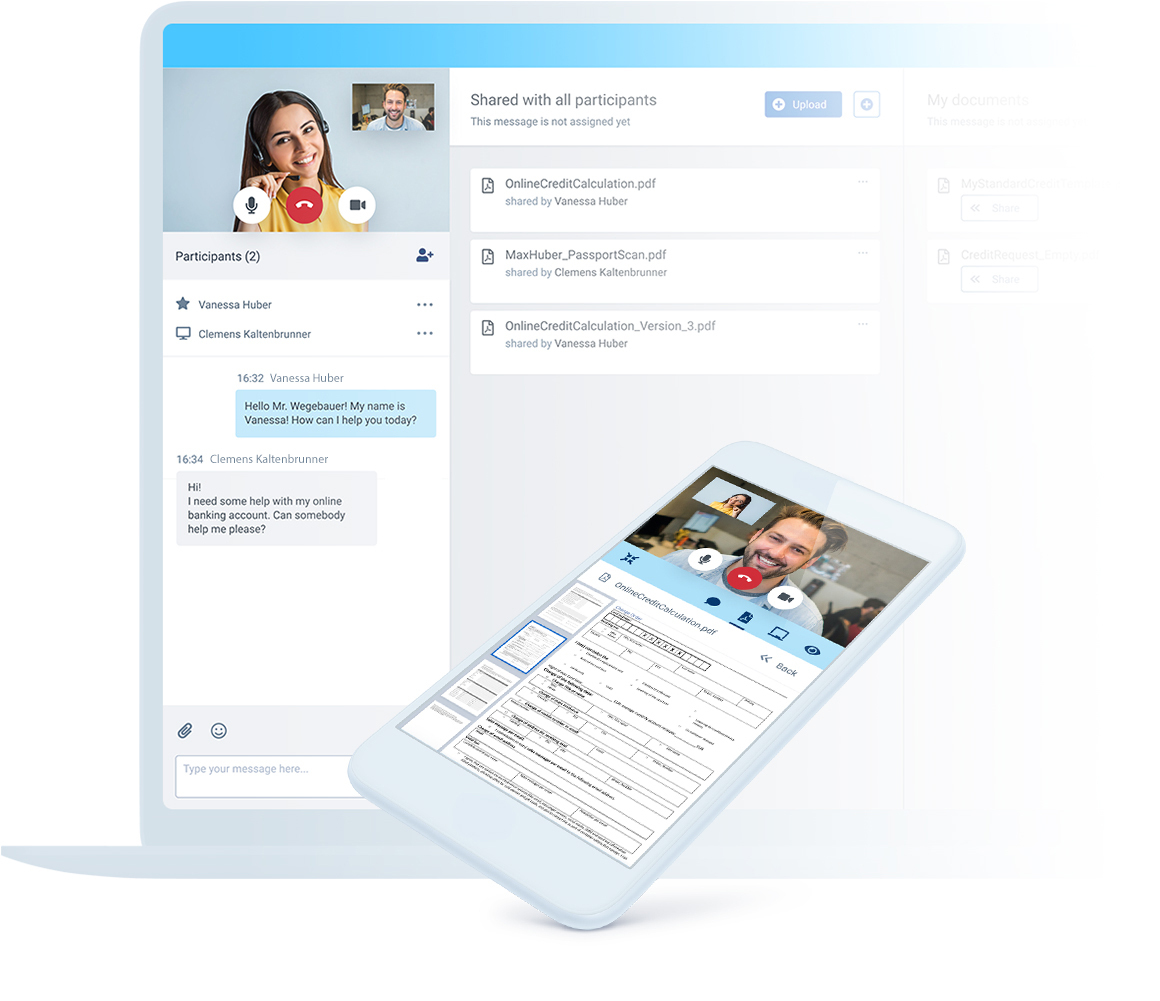 Tip 1: Types of bank customers: Know your clients
The types of customers in the banking sector can vary widely. As in any other field, it is always useful to know how best to deal with different characters. The following types are usually encountered in a bank:
Individuals who wish to open private accounts – either individually or joint. For this purpose, some basic requirements must be checked. These include, for example, the age of majority and the ability to pay.
Business customers have different interests than private ones. Therefore, the bank should align their service directly with these special needs.
Tip 2: Communication is key: strengthen your interpersonal skills
Interpersonal skills are the foundation of excellent financial customer service. If you have exceptional interpersonal skills, you can apply them here perfectly. This helps to build trust, which in turn contributes to customer loyalty in the long term. These skills are critical, as finance is always a very emotional topic.
Tip 3: Keep up to date with the latest technology
The banking industry underlies constant technological change, not only since the beginning of the digital transformation. Employees need to regularly familiarize themselves with new systems, functions and digital programs. However, constant training doesn't only help employees to become familiar with new software solutions. The skilful use of new tools enables financial institutions to offer their clients the best service.
A great example of the use of innovative technology in the banking sector is the Erste Bank Österreich: Thanks to TeamViewer Engage, a secure and privacy-compliant solution for online customer interaction, they now offer their customers a modern addition to existing contact options. This means that clients can receive online consultations from their personal advisor in a video call, share their screen or browser tab, fill out online forms together, or upload documents.
See how TeamViewer Engage works
Connect with our experts to see a demo of what TeamViewer Engage can do for your video banking solution.
Tip 4: Embrace digital banking
Digital banking is a necessary criterion to maintain customer engagement activities. Many customers no longer want to have to stick to the opening hours of the nearest branch. Instead, they want different channels to connect with their bank. Location-independent meetings with advisors are also not uncommon. This hybrid experience enhances the customer service experience and enables entirely new experiences.
Financial service providers asking themselves how to improve customer relationships in banking are therefore quickly coming across digital innovations. Software providers like TeamViewer have long recognized this need for flexibility and therefore offer the necessary solutions: A way to combine all the different approaches into one hybrid solution. TeamViewer's software solution Engage is an example of what next-generation digital customer service can look like on an online platform.
Tip 5: Make targeted decisions
Customer service must be able to help clients make informed decisions. This works best through individualized recommendations. By informing clients about different options, employees put them in a good position: Customers are empowered to decide what's best for them financially.
Tip 6: Expand your portfolio
Whether you're a manager, bank employee or customer service representative, it's always good to have an in-depth understanding of all banking products. This way, it is easier to provide quality service for your clients. Therefore, service staff should be familiar with existing products and services to provide the best possible advice.
Tip 7: Never forget: the customer is king
Exceptional customer service allows you to build long-term relationships with clients. Unfortunately, many customers think banks only want to sell their products. Instead of prioritizing their own profit, a focused consideration of the client's needs helps ensure their financial well-being.
Tip 8: Trust & loyalty: winning and retaining customers
Regardless of how likely it is that the customer will stay with the service provider in the long term: Trust and loyalty are important at any age. It is especially possible to build this trust through a personalized service experience. A proactive and engaging process supports this effort.
Tip 9: Score points with your expertise
With your expertise, it is possible to empower customers to make the best possible choice. To do so, customer service must first build trust and assist clients when problems arise. By also being able to make quick decisions, experts in the financial sector can also show their competence.
Tip 10: Ask for feedback
No process can be improved without feedback. That's why it's significant to solicit valuable feedback from direct users or customers. Ratings provide a good overview of how satisfied customers are in general. However, such feedback requests should be as short and precise as possible – because hardly any people take the time to fill out long questionnaires.