Feature Spotlight — Auditability
Built-In Session Activity Logging
Auditability
With TeamViewer Tensor, you can ensure your enterprise stays compliant with security protocols and internal requirements, while detecting security risks before they impact your business. Built-in reporting log captures all remote session activities and management console actions: who did what, when, and for how long for every incoming and outgoing connections.
Critical for security purposes, these audit logs can only be viewed by designated IT admins with appropriate user permissions.
Opt-in / opt-out, decide if activity log for remote sessions and management console is needed or not
Assign specific user permissions authorizing access to view reports
Maintain accountability and provide precise billing for services
Track customer satisfaction with session comments and customer feedback forms to improve services
Cut costs by eliminating the need for third-party logging tools
Automatically video record all session activity; record every remote desktop connection, without allowing end users to pause or stop the recordings
Save all session recordings to specified networks or local drive locations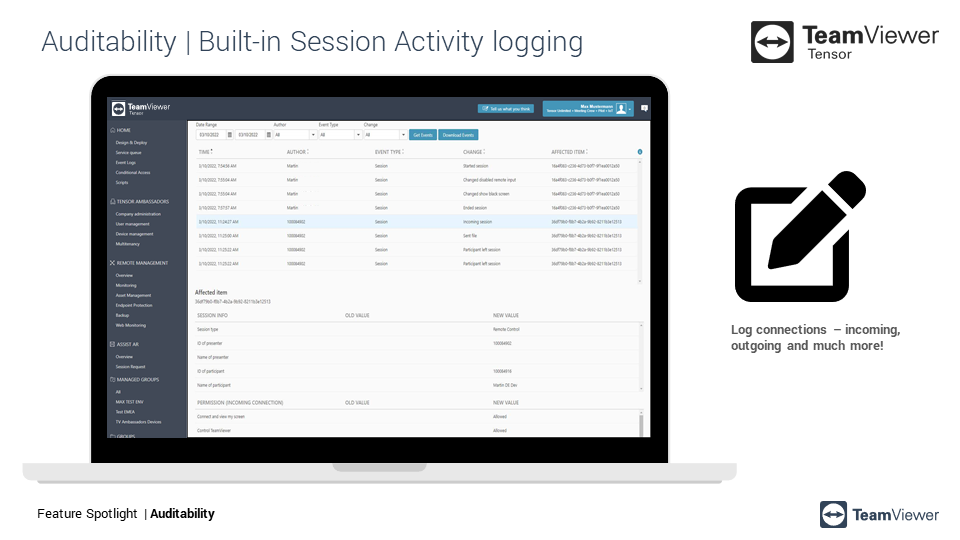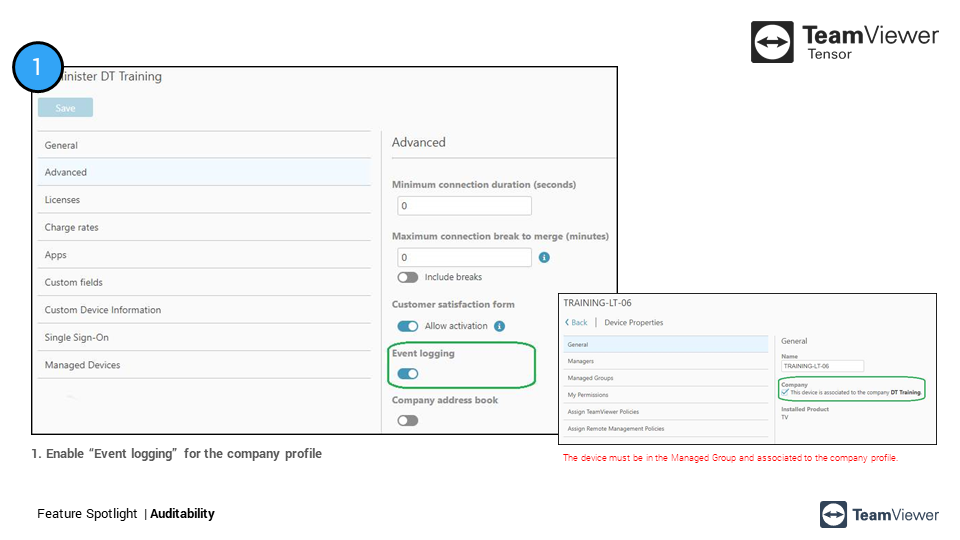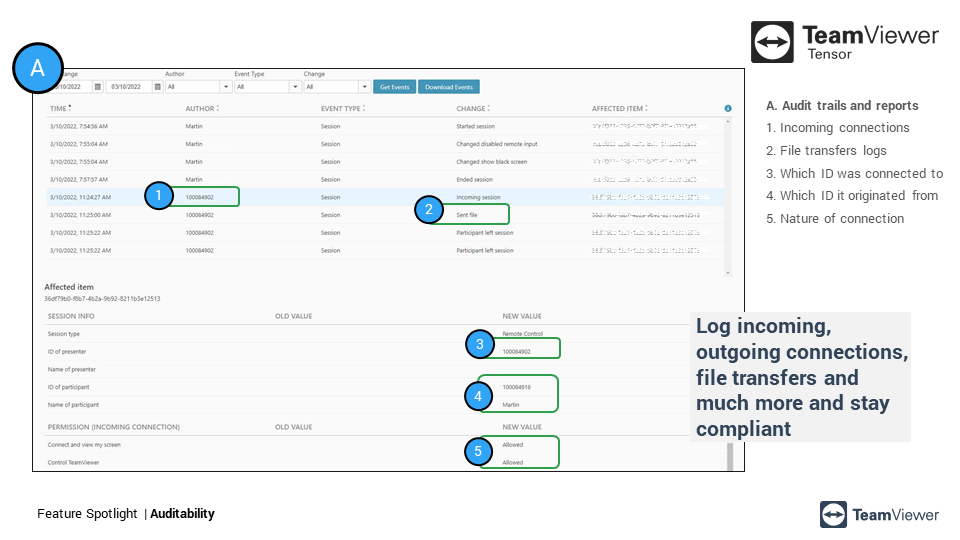 Frequently Asked Questions (FAQs)
How does Auditability help in improving compliance?
Auditability is comprehensive logging of connections that are incoming or outgoing, helping companies track, monitor, and also do timely audits as and when required. Auditability enables IT departments to safeguard their support centers against threats and inaccurate claims.
Is Auditability activated by default?
No. Event logging is not activated by default. It needs to be activated and is dependent upon whether or not you need general consent within your company and its policies on collection and usage of data. Activating event logging can only be done by company administrators.
How can one access event logs for audit purposes?
Company administrators typically have access to the Event Log dialog in the Management Console. They can also provide access to other users based on requirements.
How does one download event logs in the Management Console?
Access to event logs means you will see it in the left navigation panel of the Management Console. You can then apply the necessary filters and download events in .CSV format containing the filtered events.
What are the events logged by the Auditability feature?
Event data during remote control sessions is only collected from users who are authenticated as a member of the company that has enabled event logging. Events such as who initiates the remote session, file transfers, user profile edits, deletion of users, deletion of groups, adding policy, or editing user permissions are some of the events that are logged. For a more detailed list, visit here.