Provide Remote IT Support for Employees
Keep employees happier, help solve their IT problems faster, and reduce frustration for everyone by offering real-time remote IT support for your enterprise.
Software updates, security patches, remote printing issues, system crashes. Your employees face technical issues all the time. Not only is that frustrating for employees, but help desk specialists can't always resolve support ticket requests quickly over the phone or through emails with screenshots.
With TeamViewer Tensor™, you can solve technical problems quickly by enabling help desk technicians to give remote support anytime. No matter where your employees work, what PC or Mac product they're on, or what operating system they use, TeamViewer Tensor™ allows your enterprise IT team to support your company's teams wherever they are, from anywhere.
Reduce Employee Frustration by Solving Their IT Problems Faster—the Moment It's Needed Most
Successful enterprises know that attracting and retaining top talent means their employees aren't always working in the same building, let alone the same state, time zone, or country. As companies scale globally, they must adapt quickly to the reality of supporting remote workers, wherever they are, on whichever device or platform they're using.
Using TeamViewer Tensor™ as part of your internal help desk for your employees allows you to solve IT problems, so your teams can be as productive as possible, wherever they're working. With secure connections 24/7, even in low bandwidth situations.
Offering real-time remote support for your employees helps reduce frustration and keeps them happier, since they can get help with their IT problems faster, the moment they need it most.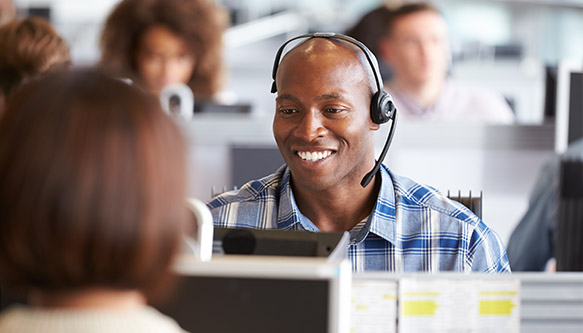 Fast, Easy Deployment for Enterprise Scalability to Support Virtually Every Device on Any Platform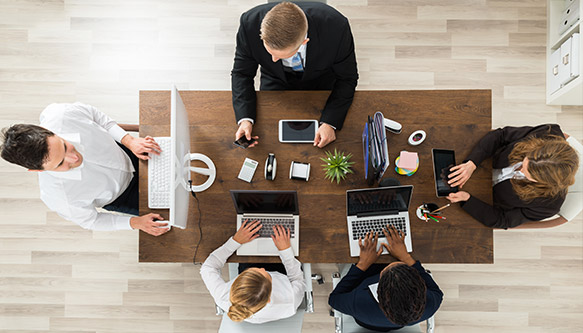 Companies with different office locations, remote workers, and traveling teams need a fast, reliable way to support a full spectrum of computers, laptops, and mobile devices running a variety of platform operating systems. TeamViewer Tensor™ enables you to manage, support, and update hundreds or thousands of internet-connected devices running any major operating system, anywhere in the world at the same time without needing a VPN connection to the device or superfast bandwidth to do it.
Unlike other on-premise remote access solutions on the market, our cloud-based application is not restricted by appliance capabilities or hardware limitations.
With TeamViewer Tensor™, you can:
Eliminate maintenance costs and initial costs for on-premise appliance solutions
Deploy at scale quickly with a license that fits your organization's needs
Avoid expensive set-up costs and onsite installations
Perform fast, mass rollout to enterprise devices quickly and easily
Learn More About TeamViewer Tensor™
Sign up for a commitment-free demo with our Enterprise team and let us take you through the TeamViewer Tensor™ platform, with features that will give your team the competitive edge in today's hyper-connected workplace.
Privacy Policy