Feature Spotlight — Multitenancy
Reduce Complexity of Managing Licenses across Your Central and Satellite Organizational Units
Multitenancy
Multitenancy ensures that central IT has a better overview of existing licenses and provides features to further optimize the use of TeamViewer Tensor enabling secure and scalable support experiences for employees and associated business units.
Track, monitor, and control Tensor license usage across your central and satellite organizations
Use Multitenancy to scale your support experiences in a cost-efficient and optimal manner
Streamline license management and prevent over- and under-utilization of your existing Tensor licenses with Multitenancy
Help central IT administrators to easily manage, consolidate or separate users, devices, and groups based on the needs and requirements of the business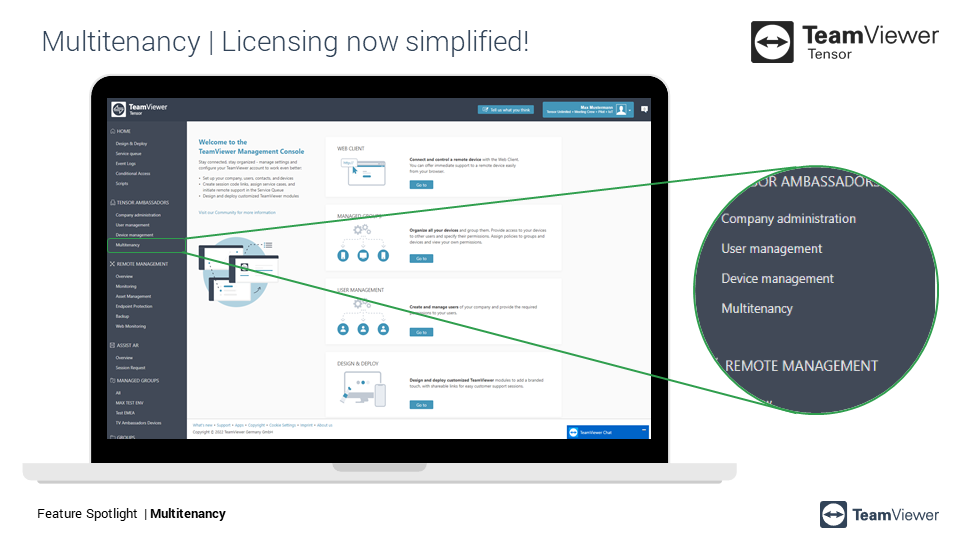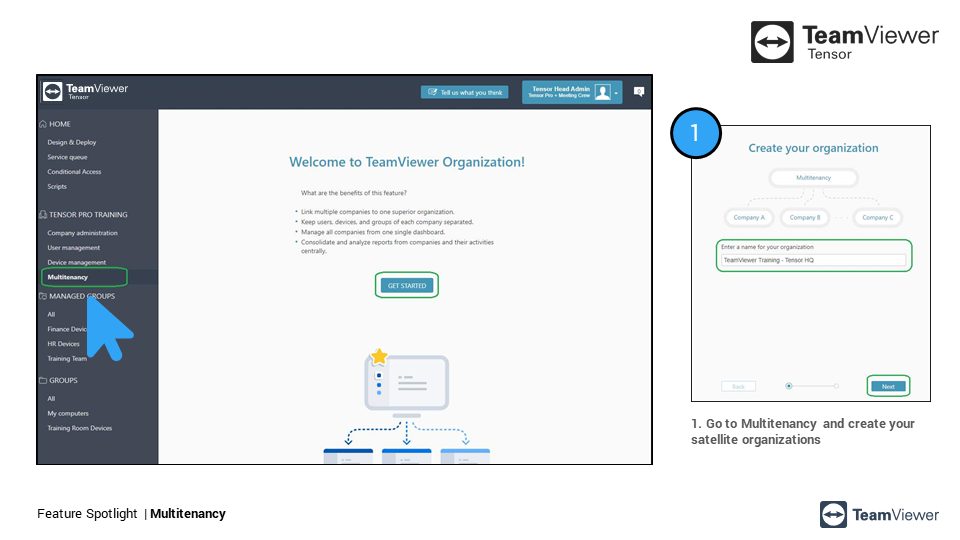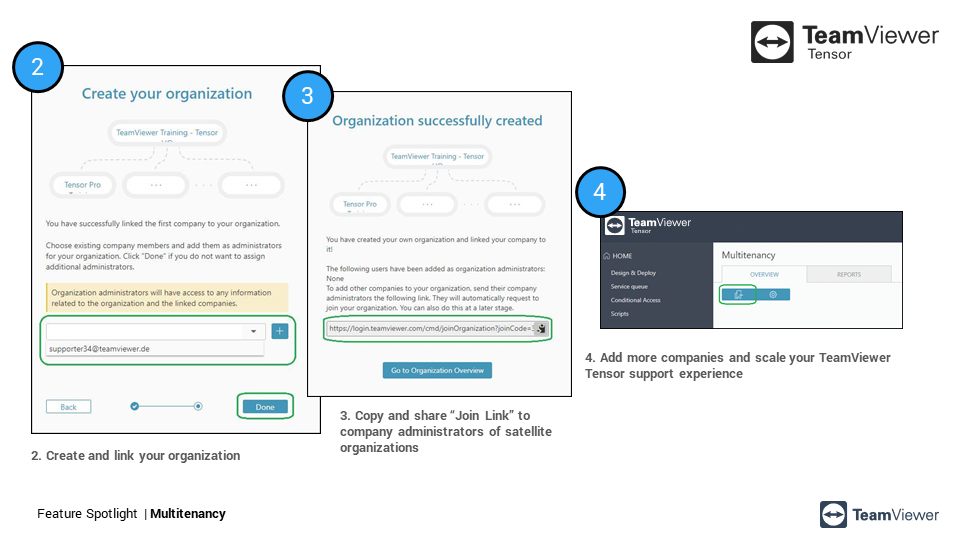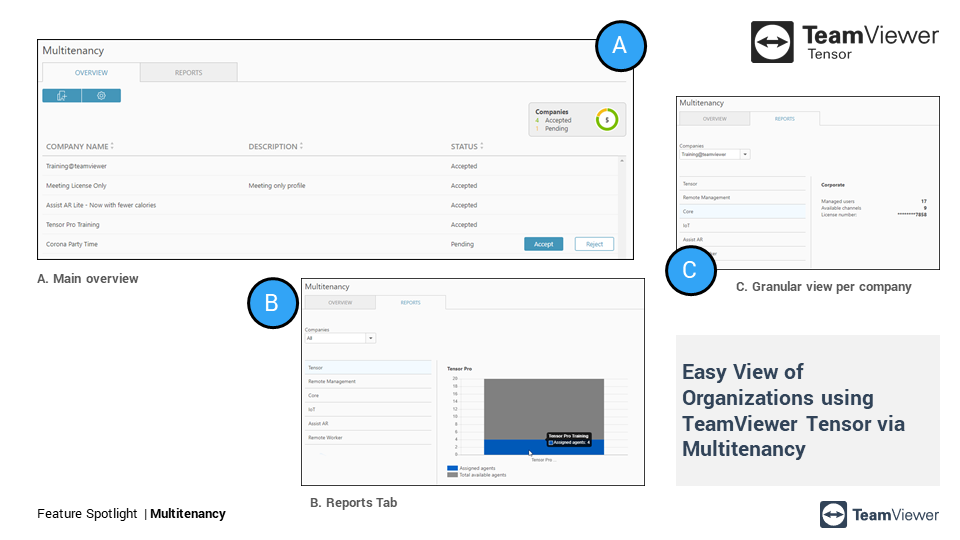 Frequently Asked Questions (FAQs)
How do I create satellite organizations from my central company administration view of TeamViewer Tensor using the Multitenancy module? What are the minimum requirements?
To create a Multitenancy setup, the customer needs a valid TeamViewer Tensor license. In addition, a company profile needs to also be in place, so you can optimize TeamViewer Tensor within your central and satellite organizational units.
How do I consolidate licenses that are being used in my central and satellite organizations?
Company admins belonging to the central organization can quickly set up and create Multitenancy enabling them to centralize, control and consolidate TeamViewer Tensor usage within an organization.
Do company admins in satellite organizations also get an overview of license usage?
No. Only designated company admins belonging to the central organization have an overview of how TeamViewer Tensor is used across your organization.
How does company profile work in the Multitenancy setup?
Adding company profiles is similar to adding existing accounts to user management. Company administrators in central organizations can quickly generate links which can be shared easily with satellite company administrators to add their organizational unit to the main company organizational unit.
What information is available to company administrators that have activated the Multitenancy setup in their TeamViewer Tensor instance?
Company administrators overseeing Tensor usage from a central organization unit standpoint can access reports in the Multitenancy module and view how Tensor licenses are activated in any of the company profiles, the total number of full agents, and how many are currently assigned to a satellite organizational unit.
How quickly can a company administrator add a satellite organizational unit to the central organizational unit?
Company administrators can go to the Multitenancy module and choose 'Add company' to receive the link to be shared with company administrators that are part of the company profile that needs to join the central organizational unit.