Remote Admin and Control of Servers
Manage, maintain, and control remote servers anywhere, from wherever you are.
When it comes to managing and maintaining remote servers hosted in data centers or the cloud, in-person server management isn't always the most feasible or cost-efficient solution. While shell access allows most tasks, many updates and maintenance tasks need direct access. Instead of scheduling onsite visits to perform regular maintenance for remote servers, you can save time and money by using TeamViewer Tensor™ to manage and update them remotely.
Manage Servers Anywhere, From Anywhere. Connect to Remote Servers Quickly, Reliably, Securely.
Network administrators who need to update and maintain servers in remote locations rely on TeamViewer Tensor™ to help keep their network running smoothly. With end-to-end encryption, TeamViewer Tensor™ allows you to connect quickly and securely to remote servers from the comfort of your office, home, or even on-the-go, using our mobile app.
Admins can save all their servers within their TeamViewer Tensor™ interface and get direct access in one click, and manage it like they were standing at the console in the server room.
Streamline your remote server administration tasks by logging in to TeamViewer Tensor™ to perform updates, fix bugs, and monitor performance, all from a single, secure application. All data is encrypted in transit and at rest, so you can rest easy knowing your remote access sessions are secure, reliable, and fast.
Powered by our cloud-based connectivity network and industry-grade security with 256-bit RSA keys, TeamViewer Tensor™ enables you to reach and maintain any server, wherever it is. Quickly. Reliably. Securely. Anytime.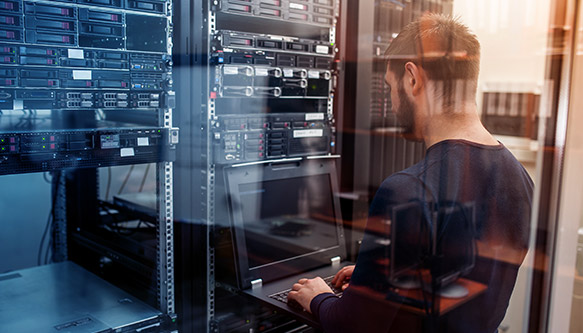 Connect, Access, and Manage Unattended Remote Servers, Anytime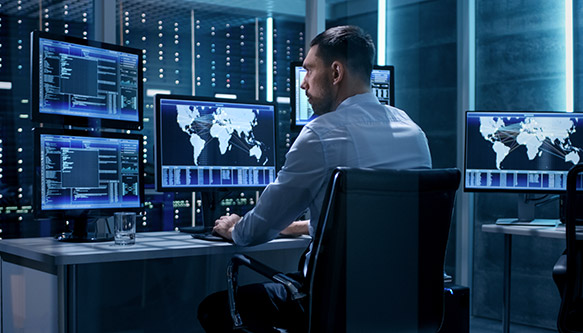 If your servers go down, your company takes a hit. With TeamViewer Tensor™, you're always just a few clicks away from any server, no matter where they're located.
Enable permanent access to unattended servers with the appropriate permissions
Assign user rights to remote servers to prevent unauthorized access
Administer updates and resolve problems before they impact your business
Save time and money by eliminating onsite technician service
Connect quickly, securely, and reliably through your computer or mobile phone, wherever you happen to be. On the clock or after hours. That's TeamViewer Tensor peace of mind.
Learn More About TeamViewer Tensor™
Sign up for a commitment-free demo with our Enterprise team and let us take you through the TeamViewer Tensor™ platform, with features that will give your team the competitive edge in today's hyper-connected workplace.
Privacy Policy