Feature Spotlight — Single Sign-On (SSO)
Automatically Enforce Your Security Policies with SSO Authentication
Enable users to log in to TeamViewer Tensor with their existing corporate SSO credentials, prevent unauthorized remote access users, and centrally provision and deactivate user accounts through SSO.
Feature Spotlight — Single Sign-On
Enforce Your Security Policies with True SSO Support
Prevent unauthorized users from accessing TeamViewer while centrally provisioning accounts and making logging in easier for your users.
TeamViewer Tensor integrates with your single sign-on (SSO) identity providers, using SAML 2.0 and SCIM protocols, including Okta, Azure AD, OneLogin, Centrify, G Suite, and Active Directory Federation Services (ADFS).
TeamViewer Tensor: Single Sign-On
TeamViewer Tensor with Single Sign-On gives IT more control over provisioning enterprise user accounts for TeamViewer Tensor remote access and support. By limiting access to users with corporate emails only, TeamViewer Tensor with SSO allows you to prevent unauthorized users from ever using your enterprise remote access platform.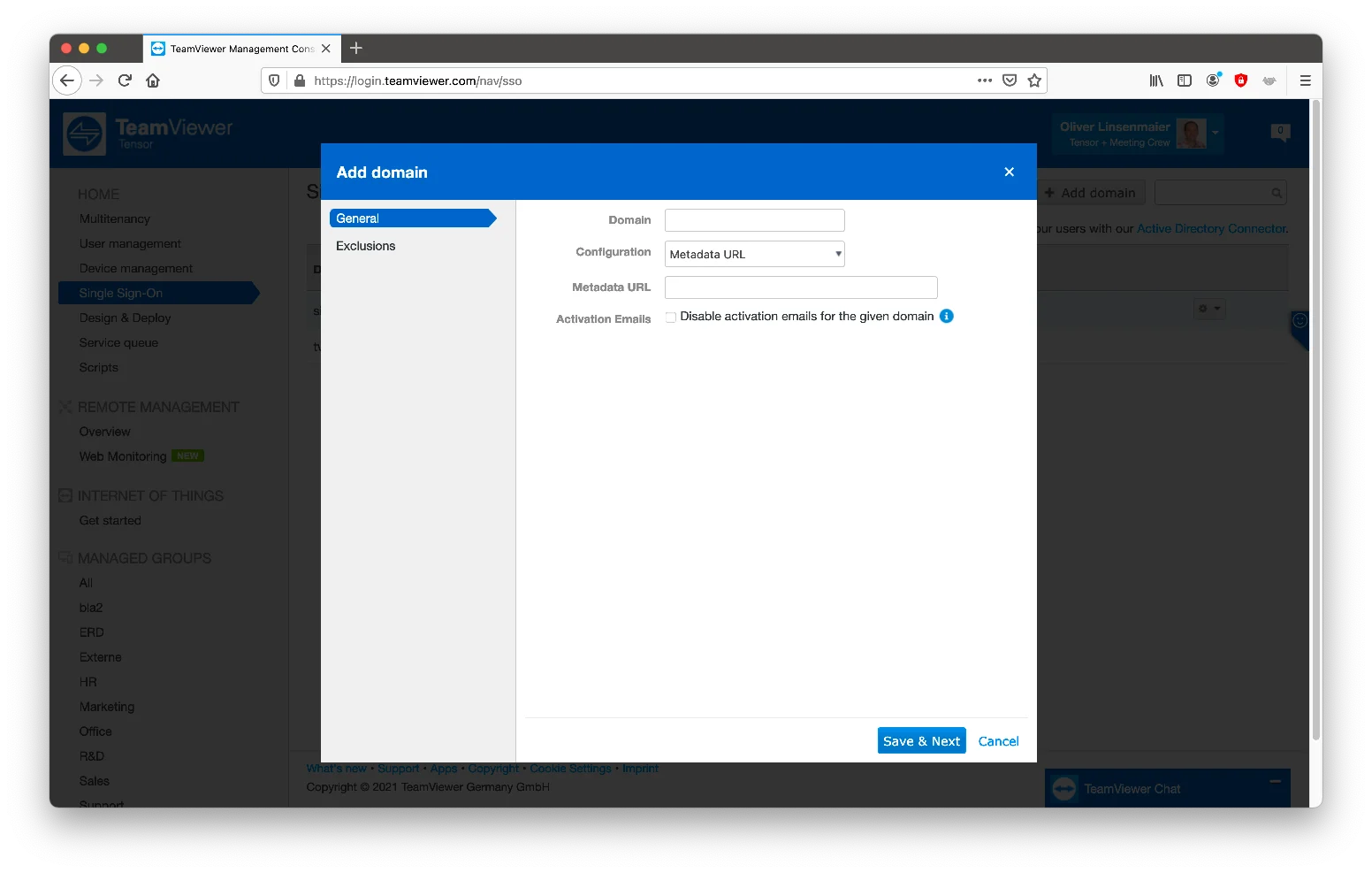 Through the TeamViewer Management Console, connect to your single sign-on provider service by adding your domain and metadata URL.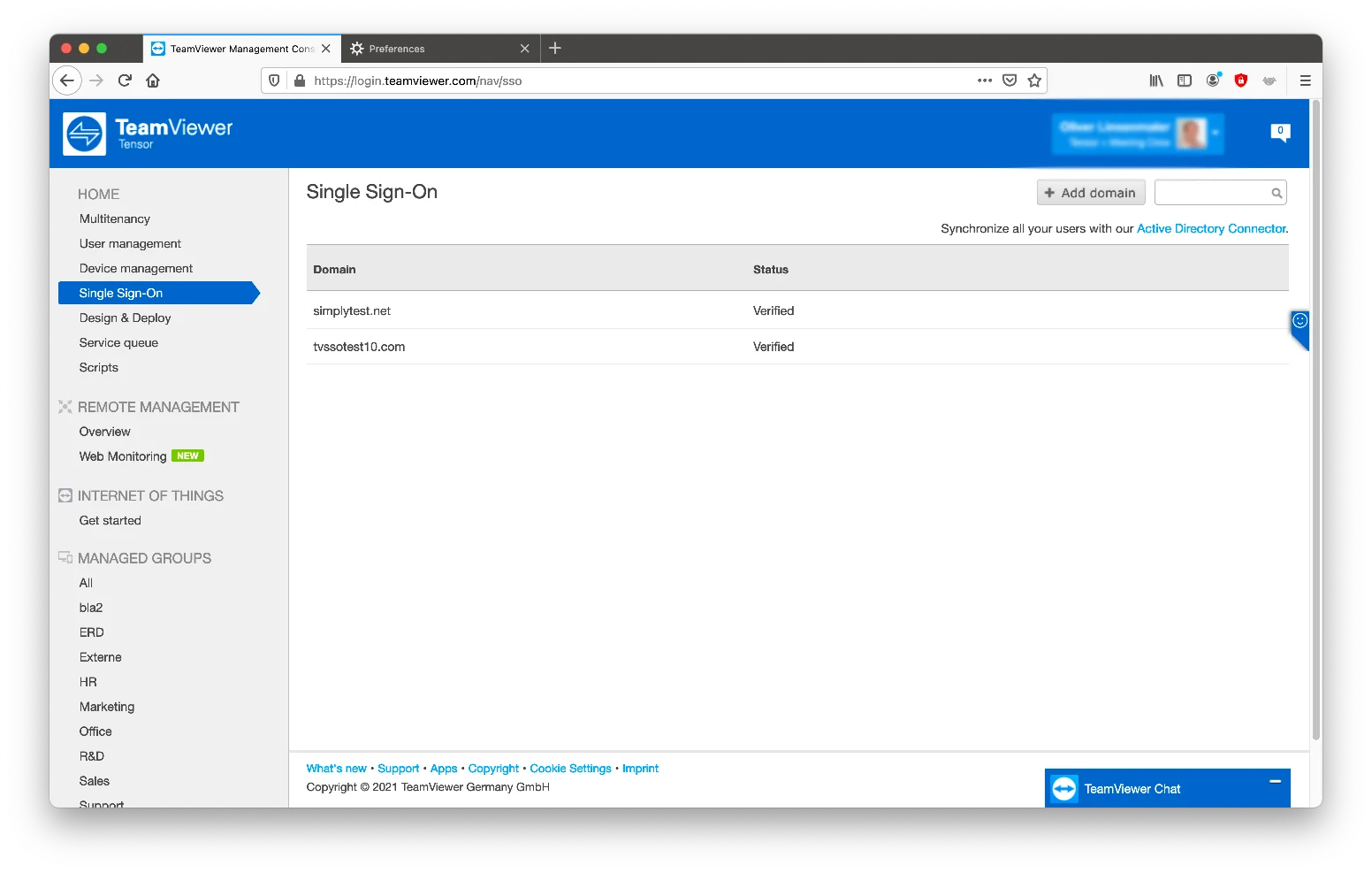 Overview of your verified domains connected with single sign-on.
Want to See How TeamViewer Tensor with Single Sign-On Works?
Request a free demo to see how integrating TeamViewer Tensor with your single sign-on service provider instantly increases remote access security, while enhancing usability for all your users.