TeamViewer Integration Partner: Danelec Marine A/S
Danelec Marine A/S embeds TeamViewer IoT in its VRS operating system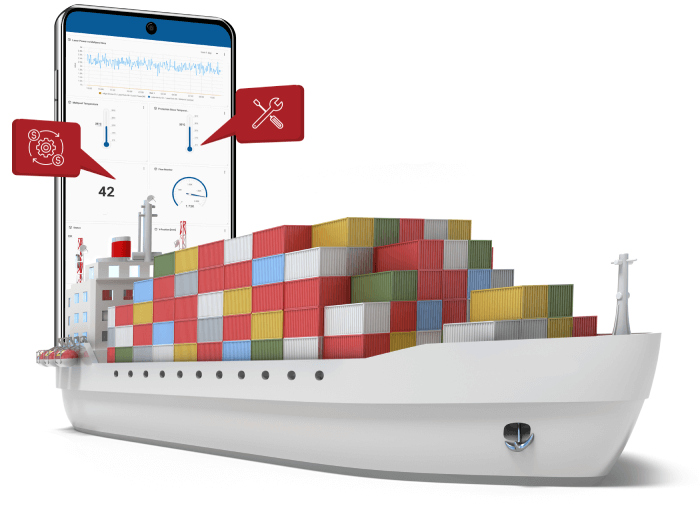 Remote connectivity and control in maritime IoT environments
Due to the nature of the maritime industry, inspections and maintenance are often costly and time-consuming as they can only be performed when the vessel is at the port. The common practice of VPN-based remote access solutions has been developed to reduce time at port and thus maintenance costs, yet these are difficult to set up on ship networks and often require specialized IT knowledge.
TeamViewer IoT and Danelec Marine offer a customized connectivity and management solution by embedding the TeamViewer IoT solution into the Danelec VRS operating system. The combined solution ensures secure connections from ship to shore without depending on complex, often unreliable VPNs. Optimized for limited bandwidth for satellite connections at sea, the solution enables remote one-click access to vessel networks, secure management of connected fleets, and new remote operation capabilities.
"The system answers our customers' need for easier installation and management of secure remote access, and is relevant for OEMs looking to integrate low-cost, standardized remote access into their products or platforms."

Casper Jensen,
CEO Danelec Marine
TeamViewer IoT & Danelec Integration Benefits
Increased operational efficiency
Distributed fleets are connected over a central platform allowing service teams to remotely monitor, group, access, configure and maintain onboard systems and devices without operational disruptions.
Reduced time at port, and maintenance costs
By checking sub-systems and sensors remotely, service technicians can equip themselves with the appropriate tools and spare parts even before the vessel arrives at port.
Reliable ship-to-shore connections
The system creates a highly secure, fully end-to-end encrypted tunnel from the VRS to the service team – without a "man in the middle" or VPN.
Secure access and user management
Fully secured VRS access through pre-defined roles and tailored authorization concepts with one-time and time-bound access privileges to 3rd parties and authorized personnel.