TeamViewer Integration Partner:
Alleantia IIoT Edge Gateway
& TeleService 4.0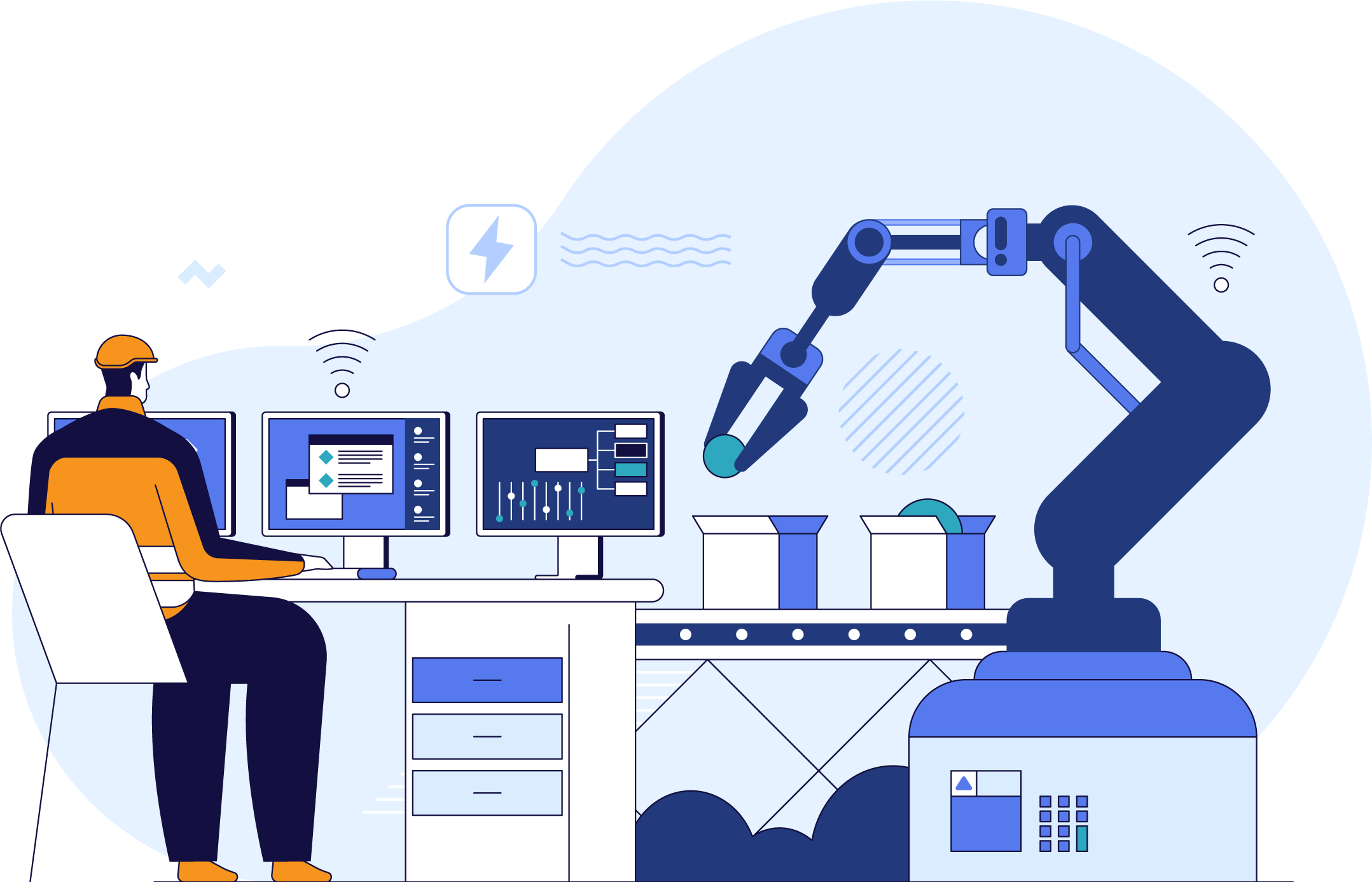 Remotely connect, program, and analyze your shop floor
Whether you call it Industry 4.0 or digitalization, today's challenge for manufacturing is how to increase overall equipment efficiency while reducing production costs. For shop floors, this is not different at all: the digitalization of shop floors involves multiple components including OT/IT integration, data collection, data processing, and data analyzation.
TeamViewer and Alleantia have joined forces to enable industrial customers to transform their shop floors into smart factories, and machine makers to remotely monitor, control, and service their machines efficiently.
TeamViewer for Alleantia Solution Highlights
Remote CNC/PLC Programming
Get instant direct access to machine control systems for remote programming/control using their proprietary tools
Secure Remote Access
Access IoT Edge devices with end-to-end encrypted remote access from anywhere, anytime
IoT Cloud Integration
Stream, store, visualize, and analyze machine information in the IoT cloud, for comprehensive control and diagnostic capabilities
Plug and Play IT/OT Connectivity
Quickly connect any industrial device to any application, plug and play with zero coding, using Alleantia's huge machine drivers library and creation tools
Faster and Better Service
Get automatic service requests from your machines with detailed real-time information in the cloud. Then, access and control any industrial device remotely and securely
Made to Integrate
15+ ready-to-use API and connectors for integrating any on-premise or in-cloud legacy customer application for scalable and expandable IIoT architecture
Reduce maintenance costs and minimize on-site visits with remote expert help for shop floor machines.
Improve processes and operations with the ability to connect to any shop floor machine from anywhere, any time.
Improve services and reaction times for machine operators with instant remote support and remote maintenance capabilities.