Feature Spotlight — Managed Groups
Manage Scale and IT Complexity with Ease and Efficiency
Managed Groups
Using Managed Groups ensures that IT departments can manage diverse and disparate devices in groups.
Easy to share and not restricted to a specific account
Enable user groups to be added as managers
Allow more granular settings for group managers, providing greater flexibility in managing devices and users
Associate Managed Groups with company profiles, so company administrators can also access them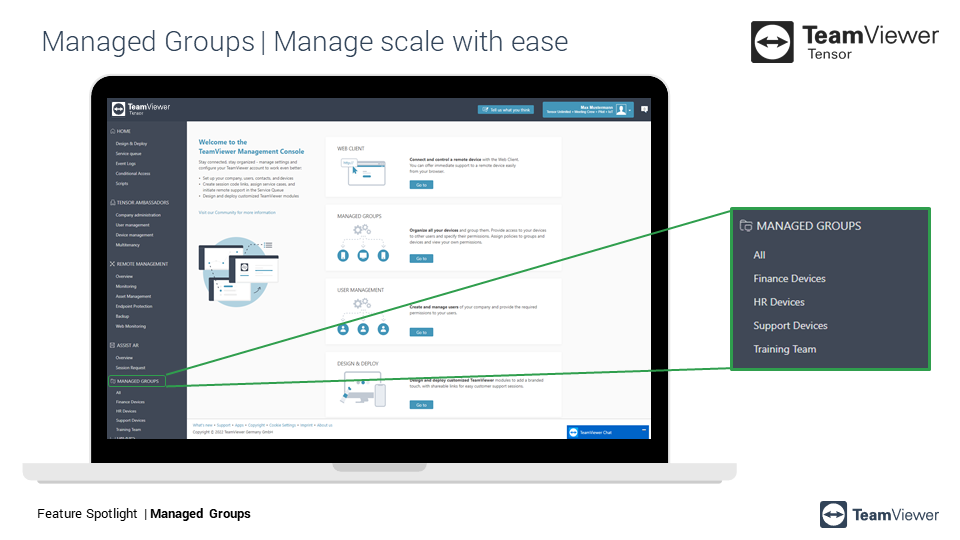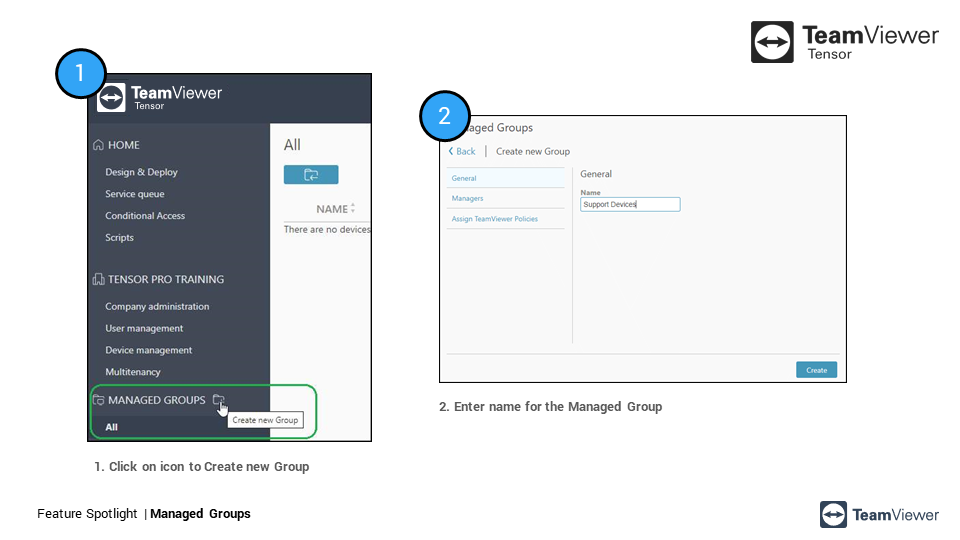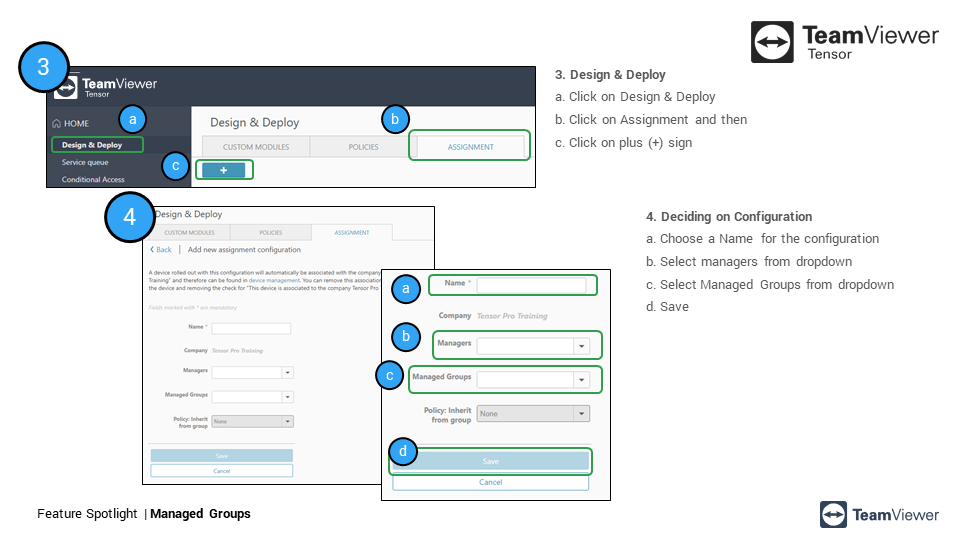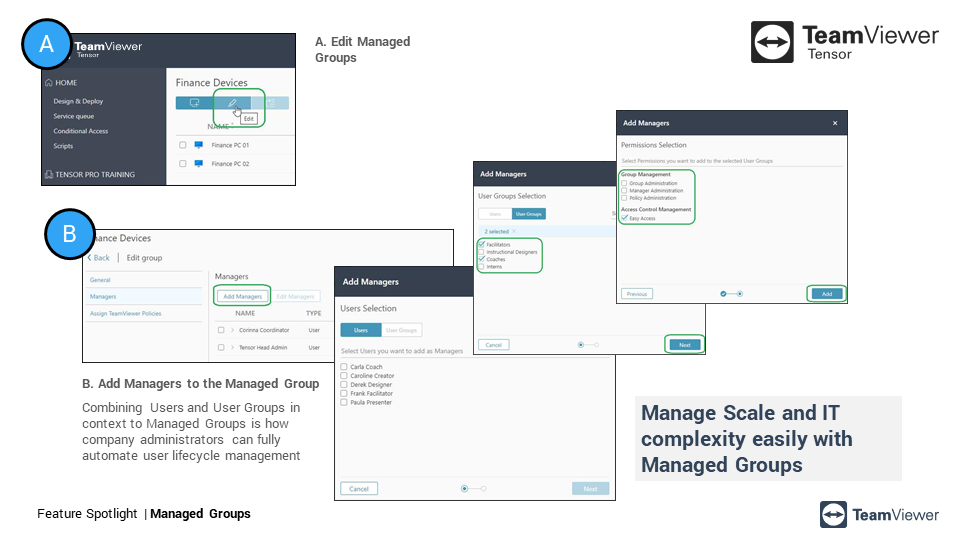 Frequently Asked Questions (FAQs)
What is the main difference between Standard Groups in the Computers and Contacts list and Managed Groups?
Standard Groups belong to a certain account and cannot be retrieved if the account is deleted. Managed Groups are not restricted to a specific account.
How can devices be moved into Managed Groups?
Devices can be moved manually in the Management Console (MCO) or via mass deployment. Moving devices in the client, for example via drag & drop in the Computers and Contacts list, is not possible.
What happens if an offline device is moved from one Managed Group to another in the Management Console?
Offline devices show up in the new Managed Group when added. However, their status shows as "pending join" until they come online again.
Are Managed Groups supported in the client?
No. While Managed Groups are displayed in the full client, creating, managing, and editing them is only possible in the Management Console.
What are the main benefits of using Managed Groups?
Managed Groups enable IT organizations to effectively and efficiently share devices, users, and user groups, making devices and user lifecycle management more seamless and automated, saving time and effort.