Mobile App Customer Support
Deliver Next-Gen Mobile App Experiences with Instant In-App Support
Support customers directly within your mobile apps, without requiring software downloads or enabling access to the mobile device itself.
Mobile App Customer Support
Deliver Next-Gen Mobile App Experiences
with Instant In-App Support
Support customers directly from your mobile apps, without accessing the
entire mobile device
Face it: Mobile apps are here to stay. And with an alarming one out of five users abandoning mobile apps after one use,1 it's critical that your onboarding and long-term retention strategies include in-app customer support. Why? Brands that differentiate their mobile apps with in-app support services outperform their competitors by helping customers every step of the way, retaining happy customers — longer.
And that's where TeamViewer Tensor Mobile App Support comes in, enabling you to integrate remote support for your mobile apps only — without allowing access to the entire mobile device.
Simply put, in-app mobile support gives companies an easy way to provide next-gen customer experiences, keeping every touchpoint frictionless, customer-centric, and secure.
1. https://www.statista.com/statistics/271628/percentage-of-apps-used-once-in-the-us/
Enhance Your Mobile Apps with Seamless In-App Customer Support
Provide instant, secure in-app support for your mobile apps — without exposing other device information like push notifications or enabling full access to the device itself.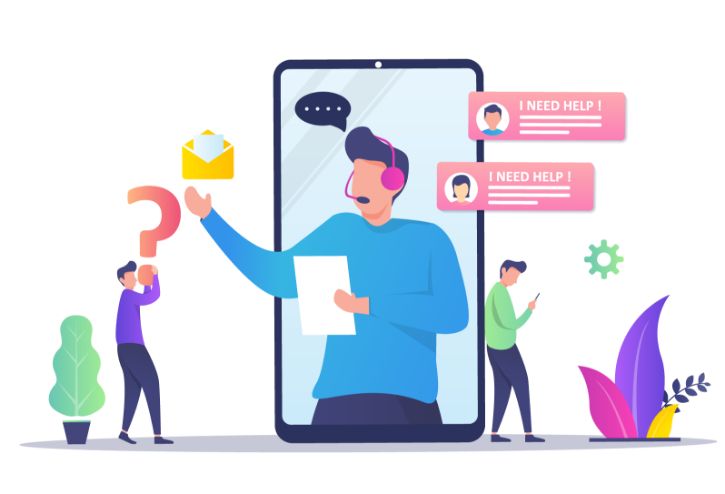 Want to See How TeamViewer Tensor Works?
Request a free demo to see all the enterprise features fueling next-gen customer experiences.