Feature Spotlight – Remote Device Control
Remote Control Any Internet-Connected Device, as Though You Were Right in Front of It
Whether it's a remote server, digital kiosk, agricultural or manufacturing equipment, computer, mobile phone, or IoT device, managing and maintaining everything in person isn't always the most feasible or cost-efficient approach. When you need to connect to systems, machines, and IoT devices, including tiny sensors, TeamViewer IoT allows you to connect securely to any internet-connected device to control it remotely, as though you were the primary user.
It's like being in multiple places at once. Simply log in to TeamViewer IoT, connect to the system platform, take control, and manage the device, equipment, or machine, as though you were sitting in front of it.
Your enterprise IT technicians can log in to TeamViewer  IoT to remotely control any IoT device that's connected to the internet to perform system updates, fix bugs, transfer files, and access or extract information, all from a single, secure application. All data is encrypted in transit and at rest, so you can rest easy knowing your remote control sessions are secure, reliable, and fast.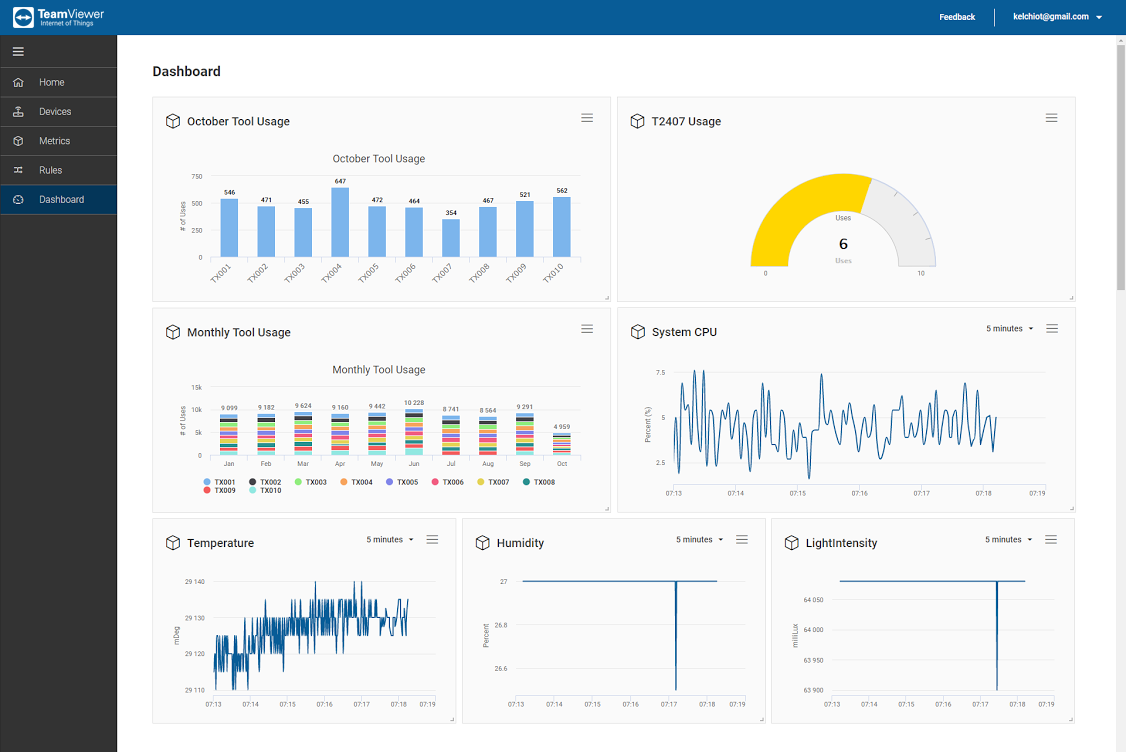 Learn More About TeamViewer IoT
Our solution empowers you to remotely control and monitor IoT environments and devices, whenever and wherever
Privacy Policy