TeamViewer Adds New Feature to Blizz, its Dedicated Online Meeting and Web Conferencing Solution
Participants can now join a Meeting from a Browser
London, UK, June 13, 2018 – TeamViewer®, a leading global software provider for IoT, connectivity, monitoring, support, and team collaboration, announced today that its dedicated online meeting solution Blizz now supports WebRTC. This addition will let meeting participants join a meeting from any given browser so that they do not have to install software on their device. To participate in a Blizz meeting, users can either click on an invitation link or enter the relevant meeting id in a field on a dedicated webpage.
"The move to support WebRTC represents an industry trend, and makes joining a meeting even easier than it already was," said Peter Brunner, Business Owner Blizz at TeamViewer. "Ease of use is one of our key objectives. With that in mind, we will continue to drive the development of our product to further extend its reach. Our global infrastructure is a valuable asset enabling Blizz to become the number one online meeting, collaboration and web conferencing choice for users who depend on a secure, fast, and easy-to-use solution."
One year after its official launch, Blizz by TeamViewer has become a globally used solution with more than 120,000 connected devices in more than 200 countries. More than 580,000 Blizz by TeamViewer meetings were held – amounting to a total of more than 25 million meeting minutes.
The advantages of Blizz by TeamViewer include:
Participate in true browser-based meetings with no extra software required
Free for basic private and business meetings
An effortless online meeting experience that requires no sign-in, administration rights or technological expertise
Meetings with up to 300 participants: Users can scale their plan according to their needs
Dial in via a telephone line: In addition to a connection via the app or browser, participants can also dial in a conference via a conventional telephone line. To allow for that, TeamViewer provides domestic dial-in numbers for over 57 countries at domestic rates (usually free of charge)
HD videocalls: Blizz by TeamViewer allows for a brilliant video experience by supporting full high definition
Secure chat functionalities: A real contact list and unique Microsoft Office integration. Additionally, the sophisticated cross-company presence indicator lets users recognise whether a contact is online. That way, spontaneous meetings can be set up. This allows for instant synchronisation between two users; for instance, when editing of a Microsoft Outlook email message raises questions that need to be discussed in private.
About TeamViewer
As a leading global remote connectivity platform, TeamViewer empowers users to connect anyone, anything, anywhere, anytime. The company offers secure remote access, support, control and collaboration capabilities for online endpoints of any kind and supports businesses of all sizes to tap into their full digital potential. TeamViewer has been activated on approximately 2 billion devices; up to 45 million devices are online at the same time. Founded in 2005 in Goeppingen, Germany, the company employs about 800 people in offices across Europe, the US, and Asia Pacific. For more information, go to www.teamviewer.com and follow us on social media.
TeamViewer Germany GmbH
Jahnstr. 30
73037 Göppingen
Images
All images in print-quality. If you require other formats or images please don't hesitate to contact us.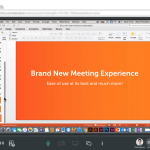 Blizz by TeamViewer now lets meeting participants join a meeting from any given browser.
Download: Blizz-webclient-1.png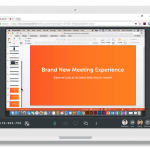 Blizz by TeamViewer now supports WebRTC: participate in true browser-based meetings with no extra software for an effortless online meeting experience that requires no-sign-in.
Download: Blizz-webclient-2.png