Plug Power Inc. takes remote training sessions for service technicians to the next level.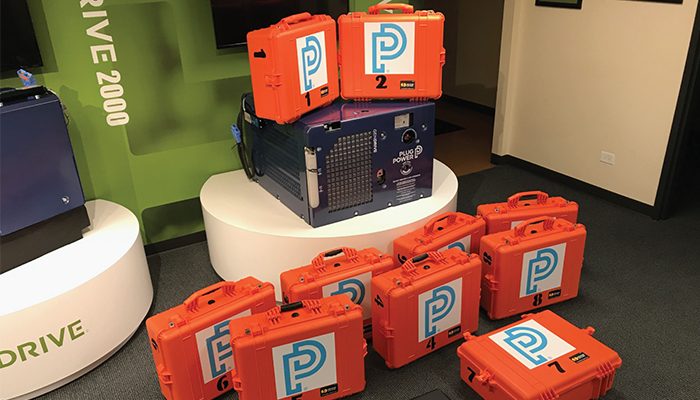 As a rapidly growing company, pausing training efforts in face of the pandemic was not an option for Plug Power. Developing remote training kits, based on the Frontline solution xInspect, was crucial to keep trainings running when travelling to the training facilities was impossible. The result: An intuitive out-of-the-box training experience – 100% remote.
Challenges
To maintain their high standard in services, Plug Power pays a lot of attention to a thorough onboarding of new staff and to keeping their existing service technicians always updated on latest changes or improvement of maintenance or repair techniques. To achieve their goals in training, hands-on sessions and close collaboration are crucial. Facing travel restrictions, Plug Power was suddenly not able to perform the training on-site in their Chicago-area training center. They went on the lookout for a mobile solution that would offer the same benefits as the close in-person training they had provided before.
Solution
The TeamViewer Frontline solution xInspect offers the right capabilities to meet Plug Power's needs. For the remote self-training, remote training kits were developed and shipped to technicians all over the US. These kits include a laptop, several student activity books, Vuzix M400 smart glasses, and a Wifi hotspot everything technician needs to start their self-paced remote training right away.